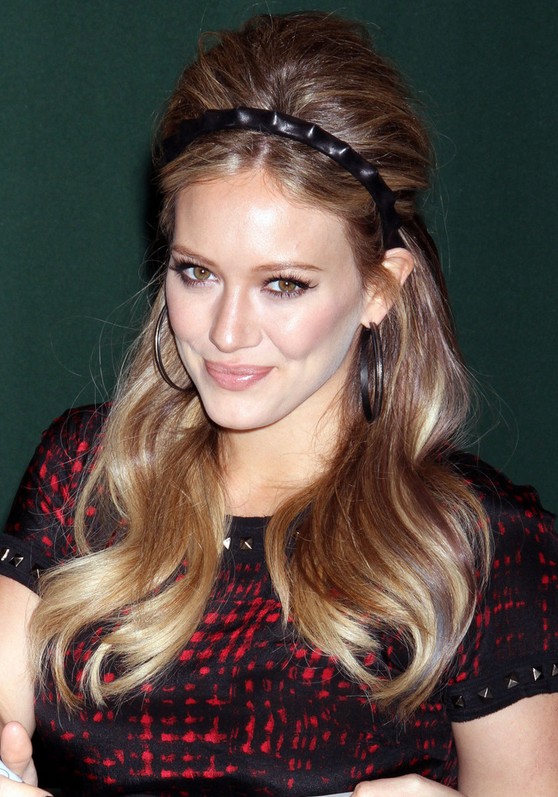 We have many decades from which to draw inspiration in our styling choices for this year. One of the most popular decades is the Era of Peace and Love, the 1960s!
The reasons for this are many, among them are the facts that the make-up of the time has come back into favor as well as some of the clothing styles and colors-which were bright and the feeling was free as a bird.
So come and take a walk down memory lane with us to the time of stars such as Briggette Bardot and the age of the Sex Kitten as you browse our collection of style ideas from the 1960s.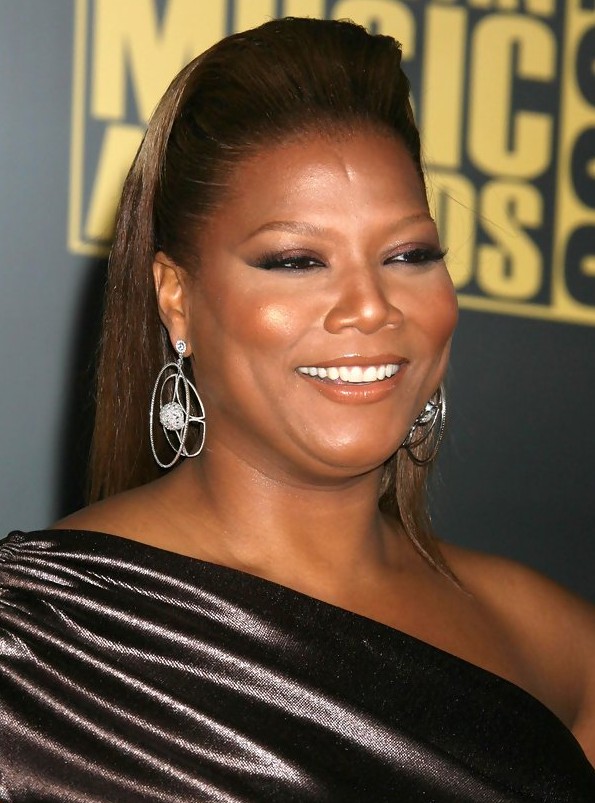 A half up do with some 60s inspired height right in the front instead of the crown gives Queen Latifah a new twist on a vintage style.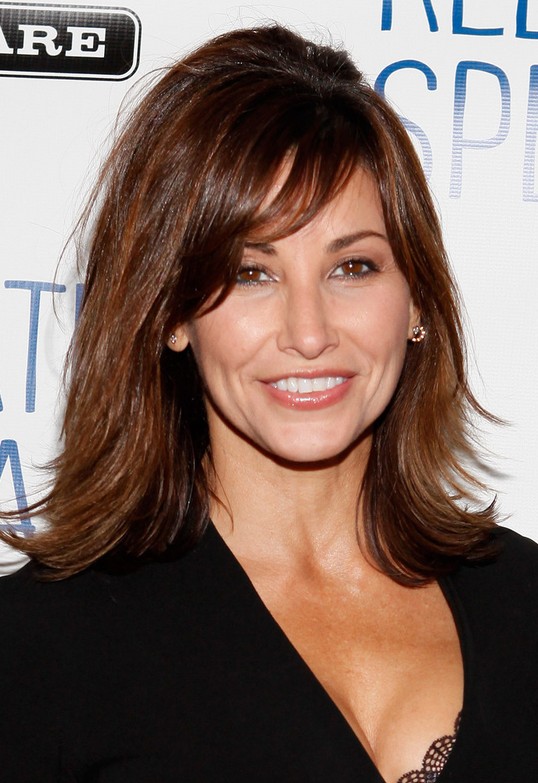 Do you remember the medium bob, with the ends flipped out? So does Gina Gershon, she has the height of the 60s style in the crown as well however, it is not necessarily teased, as it would have been then-although that is still certainly an option. It is a matter of taste, as both are trendy. To make this an even more authentic 60s style, remember the hair jewelry trend and add a sparkling headband for some added kick!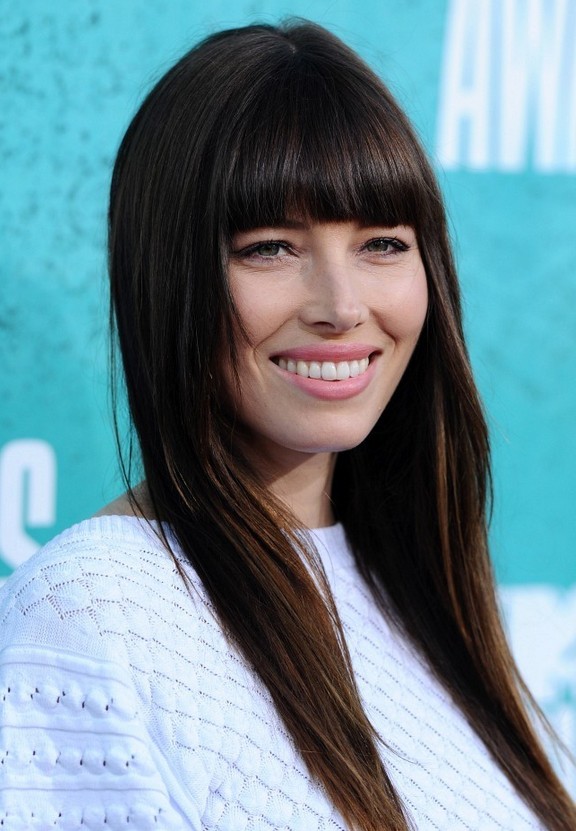 If your hair is medium length to long, don't forget that straight look of the 60s with the blunt cut straight bang-such as the one seen here on Jessica Biel. If you have curl or wave in your hair, you can use a flat iron to get this look or if you have short hair and want to rock this look-consider a fall, or a quick weave!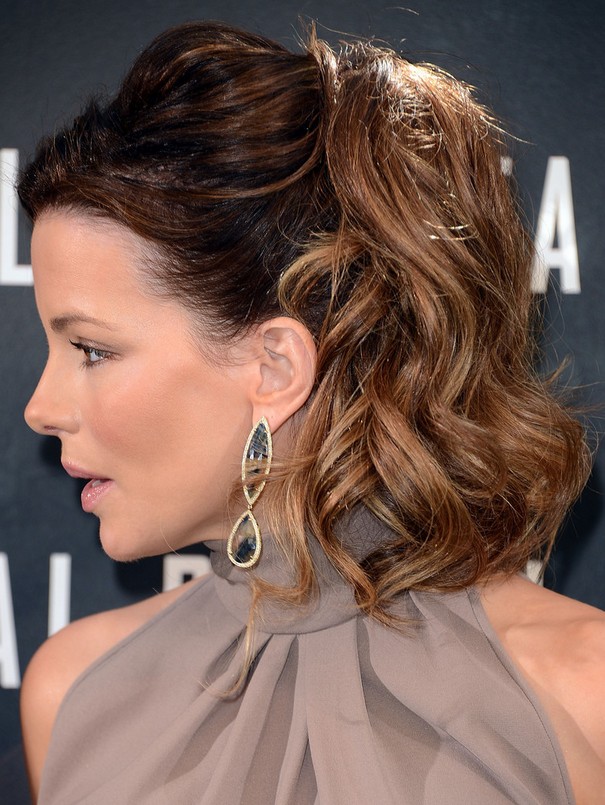 This bouffant ponytail with loosely tucked side bang, worn by Kate Beckinsale is a vision of the 1960s and "I Dream of Jeannie!"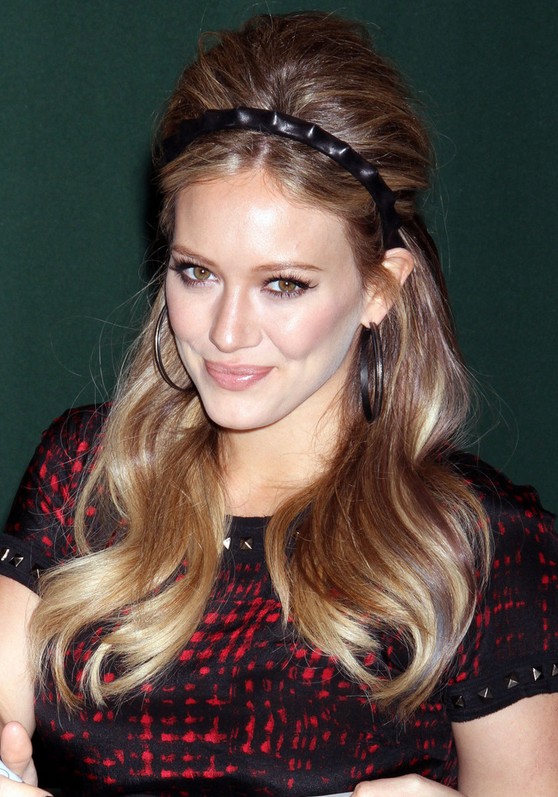 Hilary Duff went way back to the 60s with her extremely high bouffant in this half up "do" accented with a black headband.
This has been only a small example of the many choices you have for 60s inspired retro "dos" There are also many other styles inspired by other decades and all are lots of fun! You can be whoever you want to be and create any feeling you want to, with such a large selection of styles to choose from-couple that with all of the make-up and clothing trends and you will be feeling "good vibrations"!
And here are more hairstyles for you to choose from: