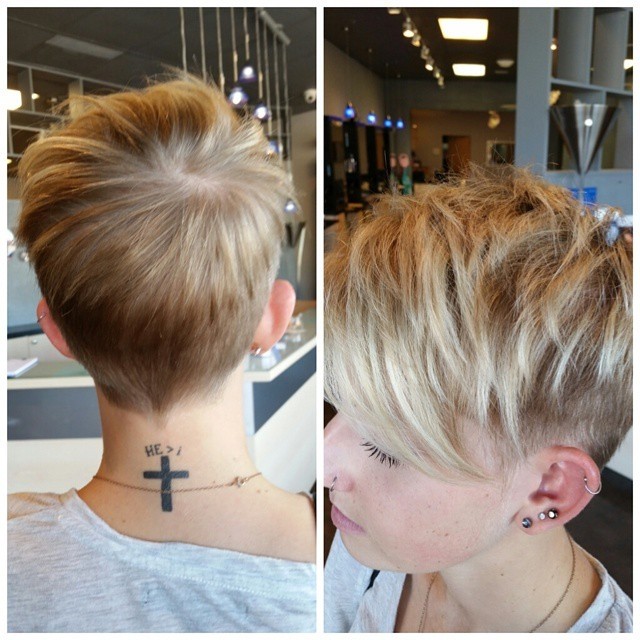 Cute and adorable, this hairstyle features layered side bangs. The layers get shorter as the haircut approaches the neck. This haircut is suited for those with thin medium or thin hair as the short layered cut gives amazing volume to the hair.
The contrasting colors highlight the layers and also the wedge cut end of the haircut. The hairstyle is easy to handle and only needs blow drying and if preferred straightening of the longer bangs. If you have straight hair to begin with, amazing then just wash and you're sorted. This cut brings out the eyes due to the incredibly precise length of the bangs.
This hairstyle would look adorable on those with auburn or blonde hair. It is especially preferred for those with medium or thin hair as the hair style adds volume as well as flair to the hair. This hairstyle is cute on any face type.