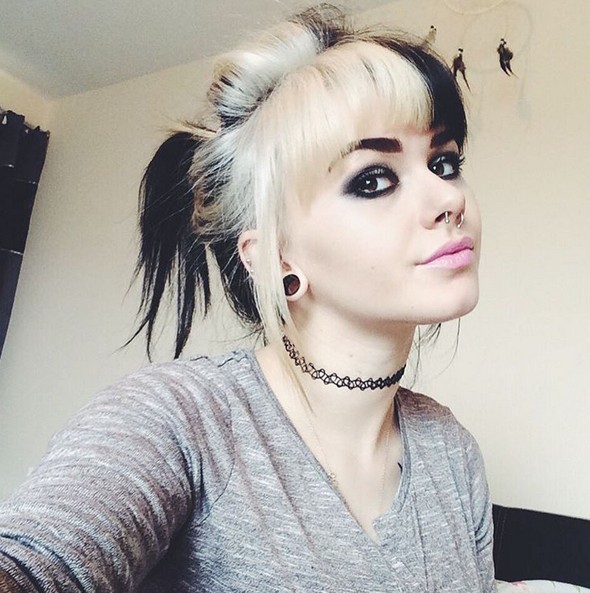 Two-tone hair styles for 2019 are revolutionising hair color ideas for summer!  There's a two-tone hair style idea for all the most popular hairstyles and no age-barrier, so young, middle-aged and over-50's women's hairstyles are going to dazzle.  When the sun shines, we lose our winter inhibitions, so join the explosion of sexy, subtle, romantic, professional, rebellious, sophisticated and chic two-tone hair styles now!
Black & white two-tone hair styles for teen style-queens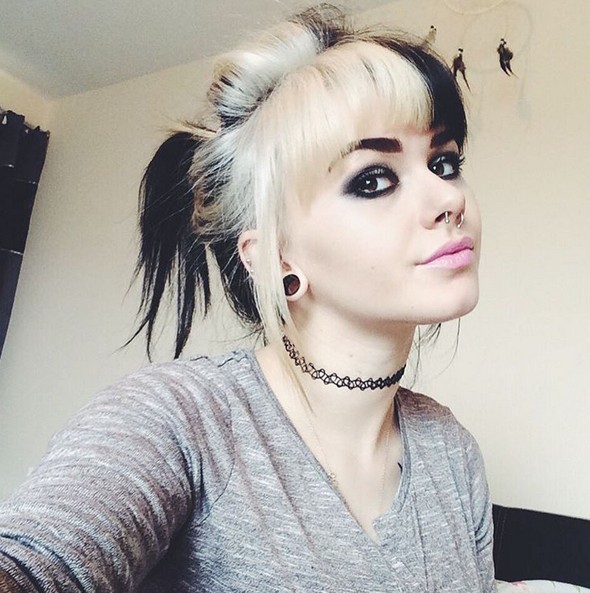 This two-tone hair styles' option is guaranteed to annoy your parents, but it's actually a very interesting and creative look! There's nothing wrong with a little unconventionality, and this messy updo is the perfect match for a black & white hair color idea.  With long, highly-textured tips this casual ponytail is extremely stylish!
Cute strawberry & cream two-tone hair styles for smooth medium bob hairstyles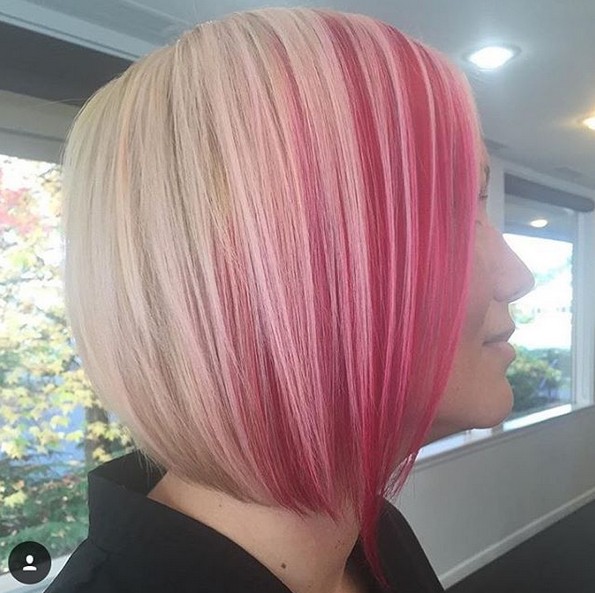 What better summer hair color ideas than cute two-tone strawberry pink and cream hair!  Styles like this short bob haircuts' color idea have more personality than the usual, all-over blonde angled bob hairstyles. Red-pinks aren't suitable for skin with a red undertone, but you can reverse two-tone hair styles to get blonde around the face and wear the rainbow shade at the back!
Modern makeover on long two-tone hair style to smooth angled-bob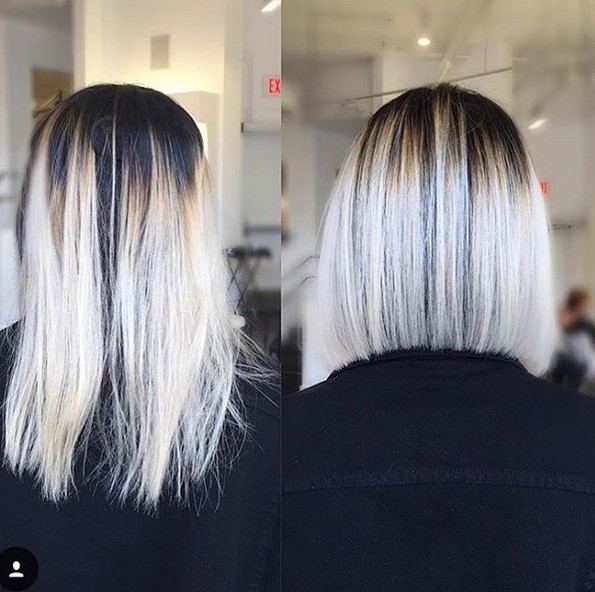 As this model doesn't have naturally thick hair, it makes sense to go shorter to one of the stylish blunt-cut angled bob hairstyles for fine hair.  The 'less-is-more' rule applies as the neater cut has better proportions, helping the hair appear thicker. And the dramatic brunette to white-blonde ombré two-tone hair color is far more effective!
Gloriously raggy & shaggy long waves with two-tone balayage hair design 2017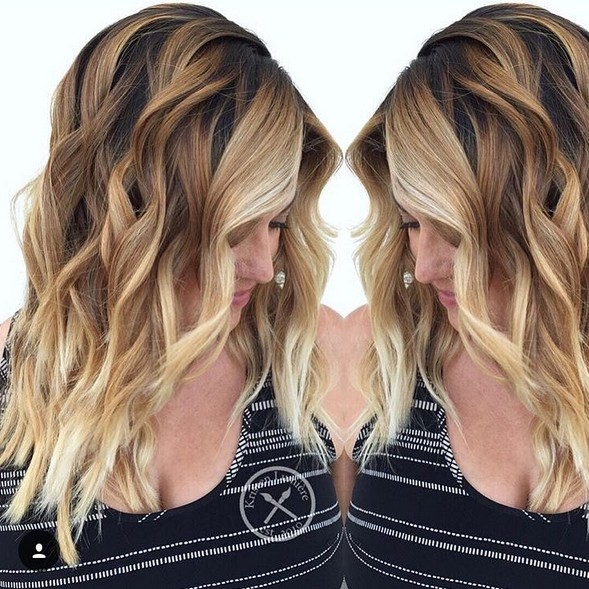 This multi-toned look's also a great way to add the illusion of more density to medium or fine hairstyles.  Darker colors seem further away and light colors appear closer, so you get a 3-D effect from this dark-blonde to white-blonde hair color idea.  The contrasting top waves and long, shaggy, layered 'surf-bleached' tips add a new twist, too!
Romantic raspberry & cream two-tone hair styles to inspire a million fantasies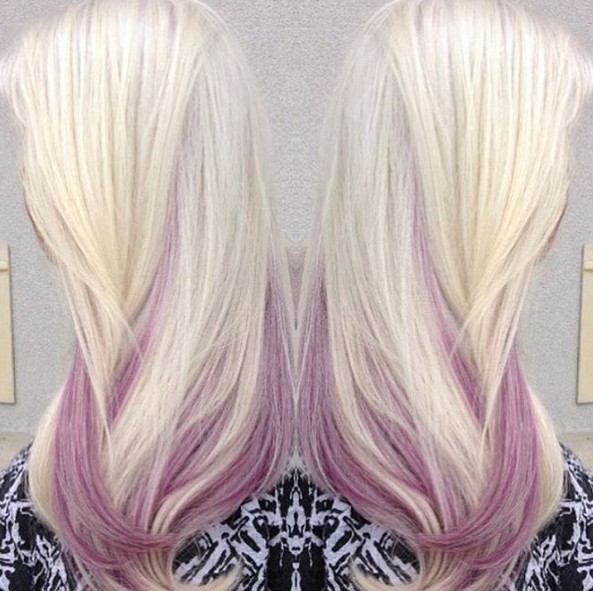 On such a beautiful long hairstyle, this incredibly romantic soft creamy blonde hair color idea with gorgeous raspberry-pink balayage is absolutely stunning!  Two-tone hair styles in pretty pastel shades make perfect romantic hairstyles 2017, and take blondes into the realm of (tasteful) fantasy hairstyles!
Future fantasy two-tone hair color ideas cinnamon fade with funky silver ombré tips!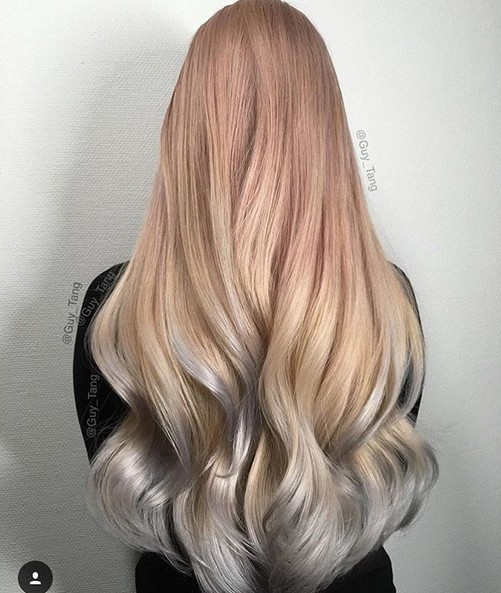 I do love two-tone hair styles that deliberately confound my hair color expectations!  I expected his gorgeous cinnamon fade to finish with cream-blonde, so the stunning silver balayage-ombré made me gasp with admiration!  If you've got long hair, ditch the platinum for the futuristic new silver balayage hair designs.
Sheer elegance two-tone hair styles on wavy long blonde hair & bridal hairstyle ideas 2016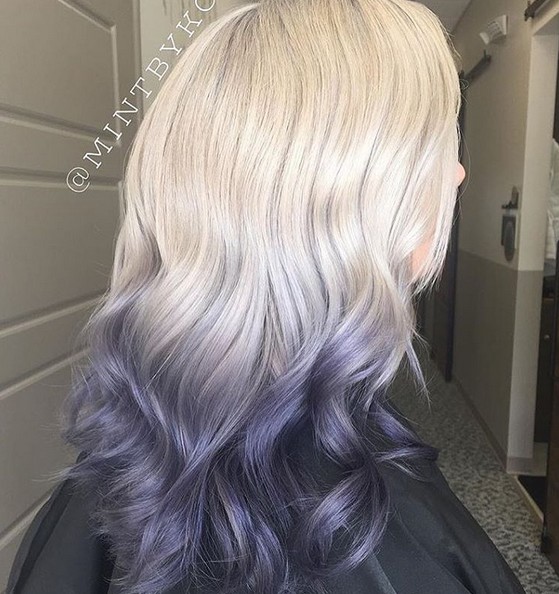 Here's another totally fresh look with a wheat-blonde fade to pale silver-grey, before the fabulous purple ombré on long loose waves. This metallic purple-silver hair color idea's a rich and tasteful look for a bride or any extra-special occasion, reflecting the truly stunning ombré hair color trends 2017.  Great ideas here for modern bride hairstyles 2017, methinks!
Extremely uneven two-tone hair styles with random layers for stroppy teens with long shaggy bobs!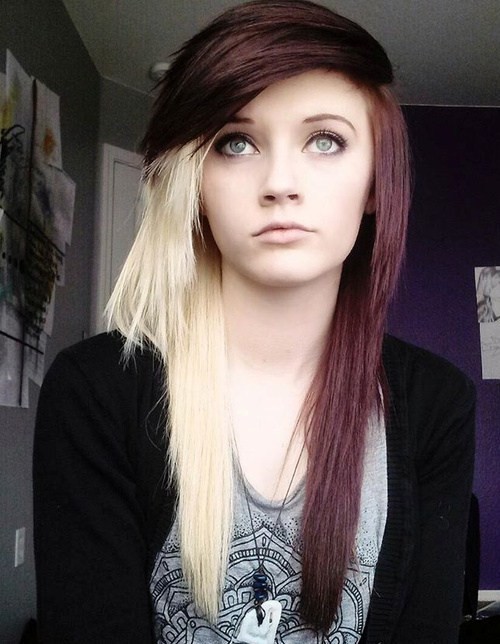 Well, not only for teen-rebels, obviously, but the theme is definitely 'chaos'!  One side's blonde, with raggy layers at chin level and the other's a lovely, rich red-brown also with uneven layering.  The fab 'comb-over' adds height and side-swept bangs, and the rest of the hair has raggy texture down to the ends.  It's a great teen/heavy-rock hairstyle for round/oval/heart faces!
Stylish neutral brown & beige two-tone long wavy hairstyles for thick hair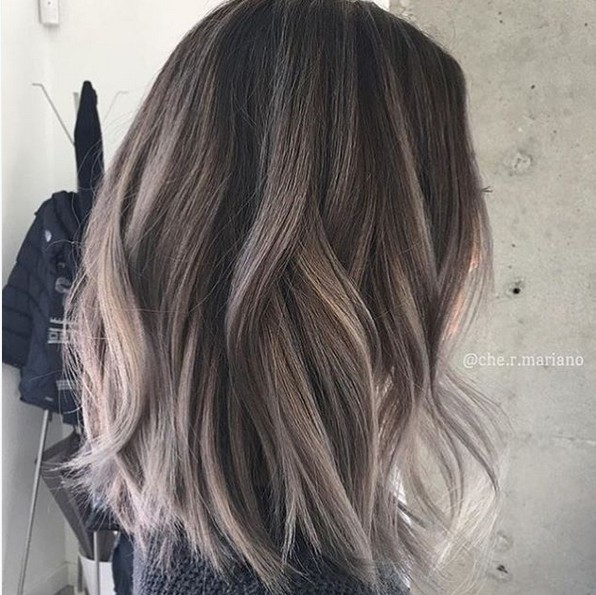 If you're going grey or just love the new grey hair trend, this soft taupe two-tone hair style is a very chic two-tone hair styles' color idea.  I think this neutral-brown look gives an appealing vintage-look finish and the two-tone highlights in blonde with a lavender undertone, complement this long, wavy hairstyle perfectly!
Trendy two-tone hair styles – steel-grey angled bob with brown lowlights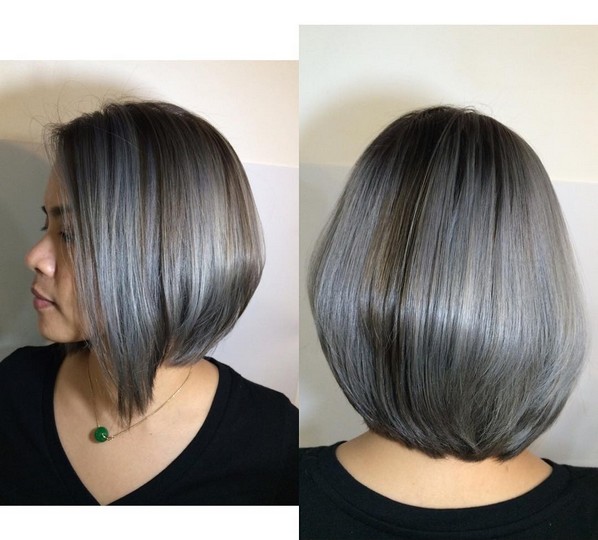 This is a fabulous up-to-date, angled bob hairstyles idea for thick hair with disconnected layers at the front!  Strong shades of grey hair are trendy and suit medium skin-tones – especially shades with a purple undertone – and harmonize with the tauple lowlights.  This medium bob haircut suits round/heart/oval faces and thick hair.
4 Views of amazing plum & blonde two-tone hair styles for shaved boy-cuts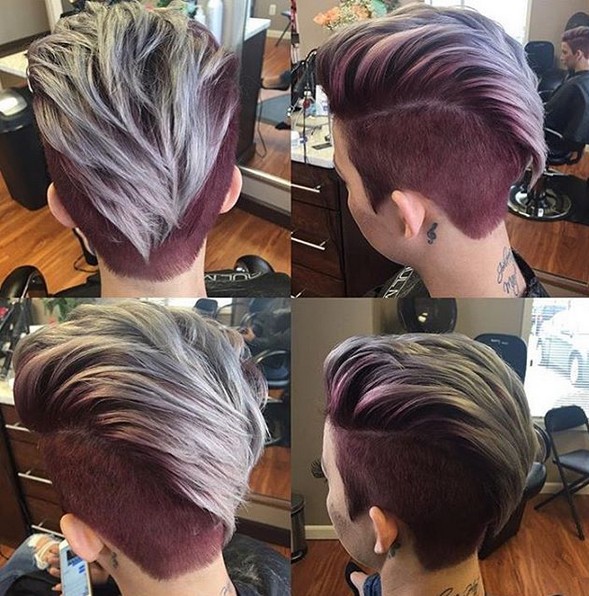 Here's a punky two-tone hair styles' idea in dark red-brown and shades of grey.  The cut is a short back and sides, with a funky long mohawk that reflects the amazing grey hair trend 2017!  The top's styled for height and texture with fabulous grey hair color ideas on sections subtly highlighted with faded pink, lavender and a touch of yellow at the front.
Yummy chocolate & raspberry two-tone hair styles for angled bob haircuts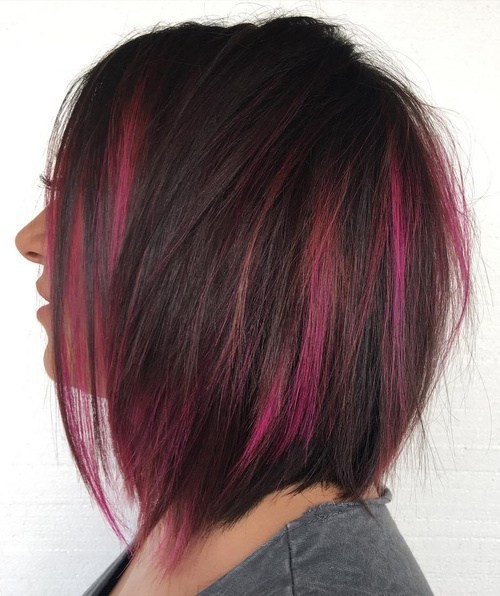 This rich chocolate  angled bob hairstyles idea gains tons of texture from pretty, raspberry balayage highlighting.  And not just that, two-tone hair styles for 2017 are a great trick to make your hair seem thicker.  Messy bob haircuts, with curved-in layering at the tips, forward styling and cute pink highlights also have loads of interesting personality!
Soft light-brown to neutral-blonde two-tone hair styles for long straight hair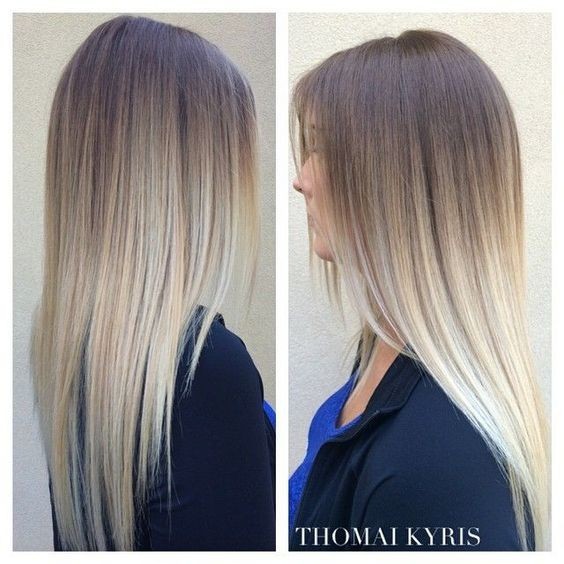 This is a lovely blonde ombré fade with rat's tail, sharply textured tips, that's a style throw-back to the notorious stick-straight, hair extensions from a few years ago.  Personally, I would say that this model's hair would look far better in one of the long bob hairstyles for fine hair 2017, about 6-inches shorter and with blunt-cut tips  to add thickness to fine hair.
Cute two tone hair styles for ponytails in blonde/brown & braid detail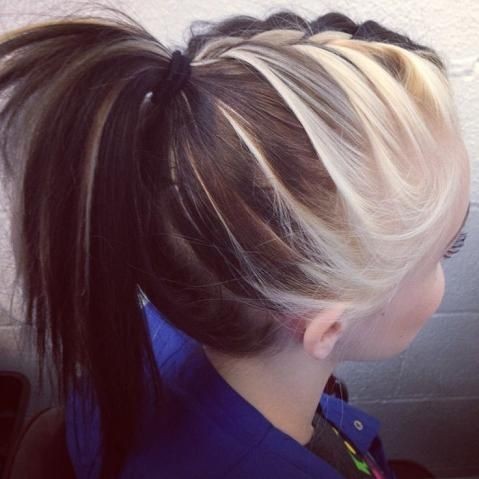 Want to catch someone's eye?  Here's a great two-tone hair styles' idea to project your stylish personality to those around you.  Baby-blonde around the hairline reflects flattering light onto the face and the lovely braided front section creates a pretty two-tone pattern.  The dark ponytail with long, shaggy, tapered tips adds just the right touch of spice!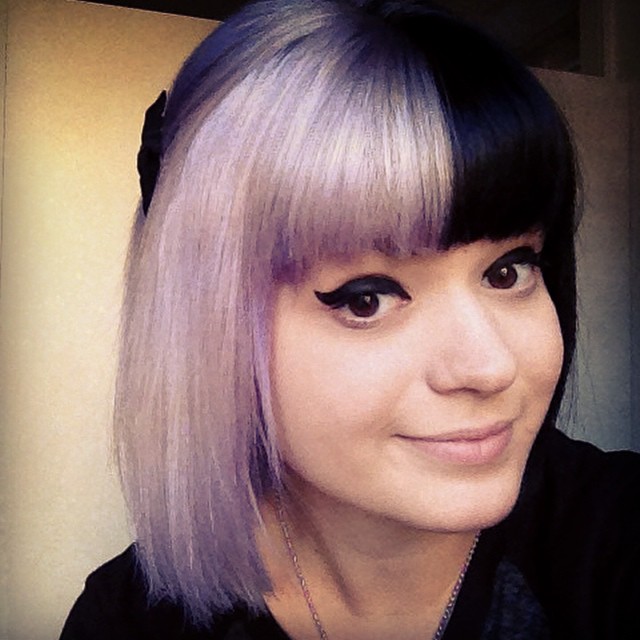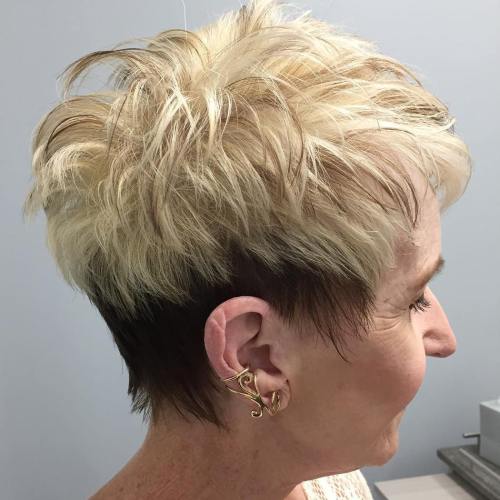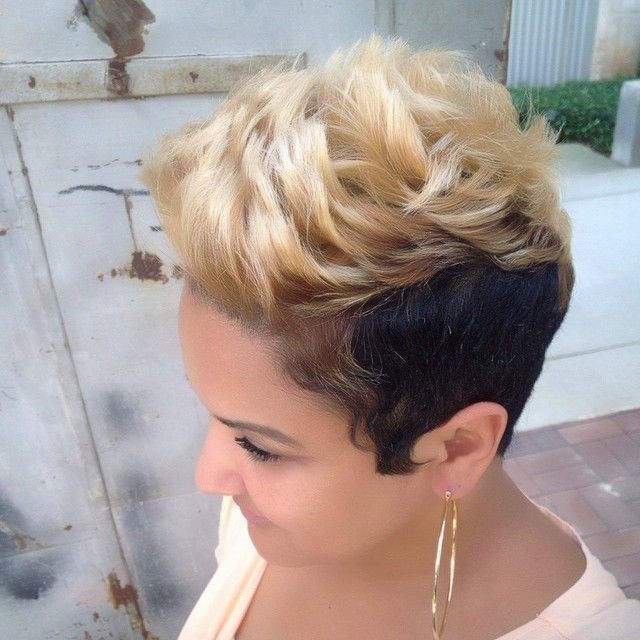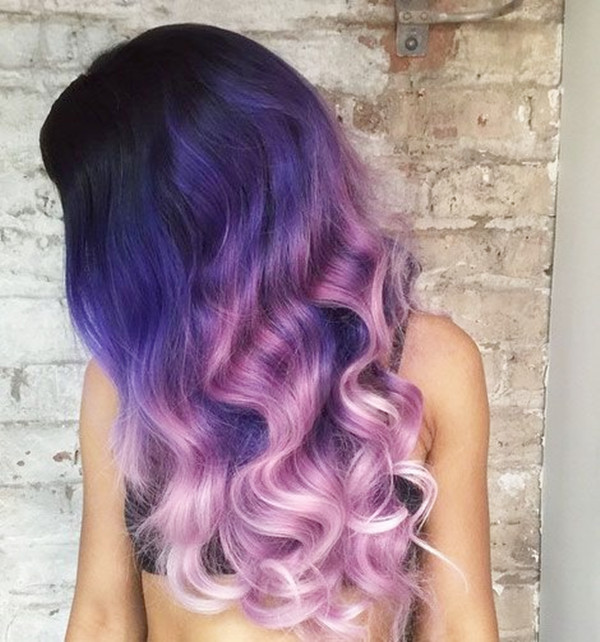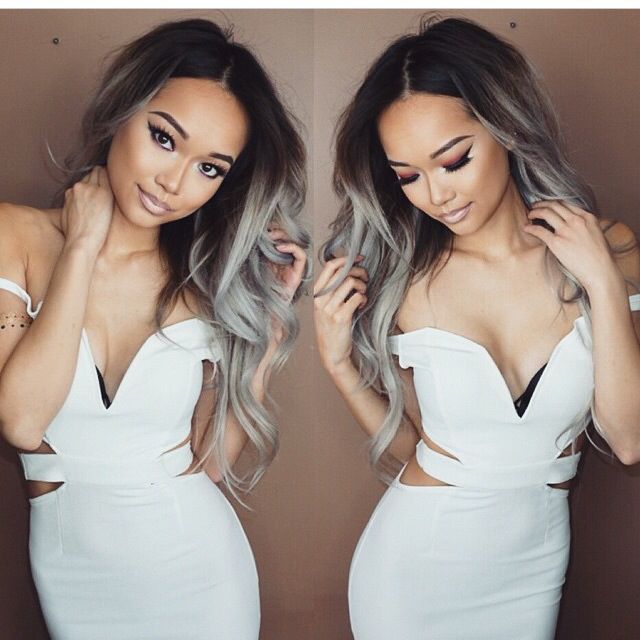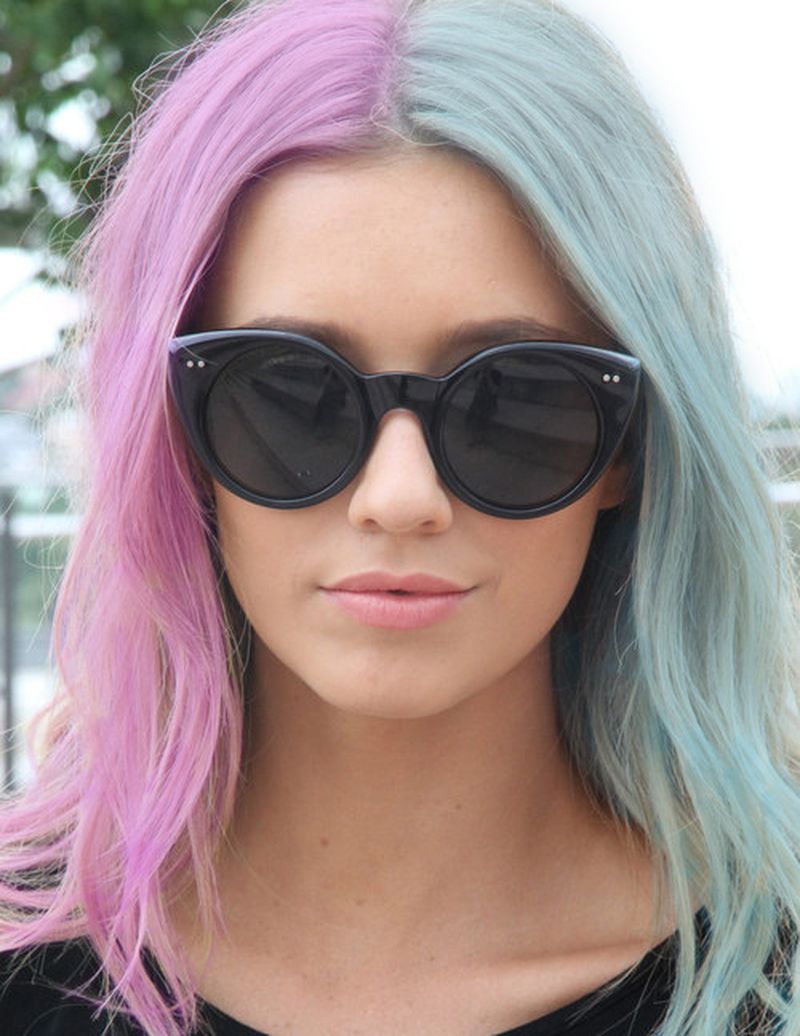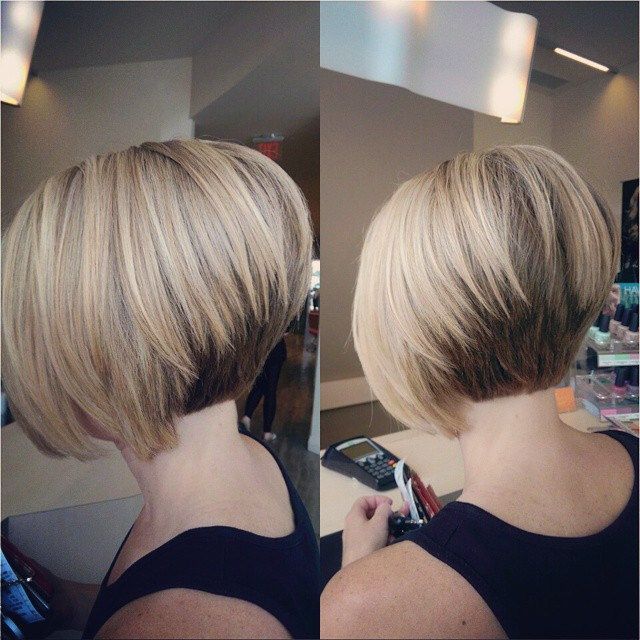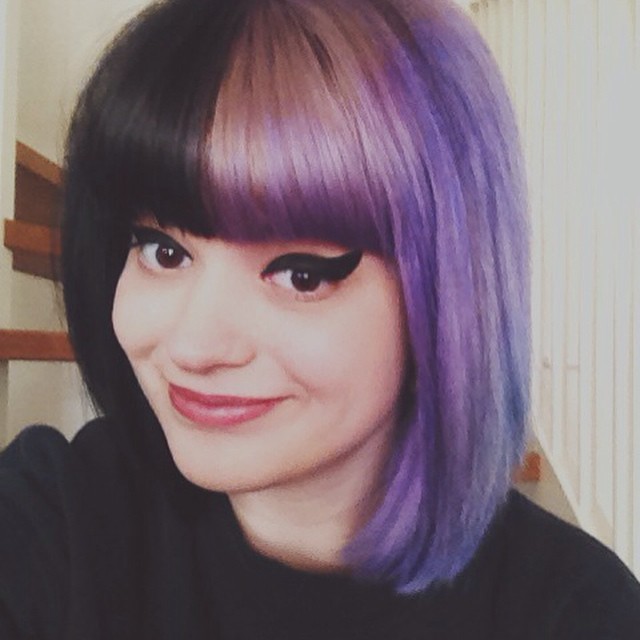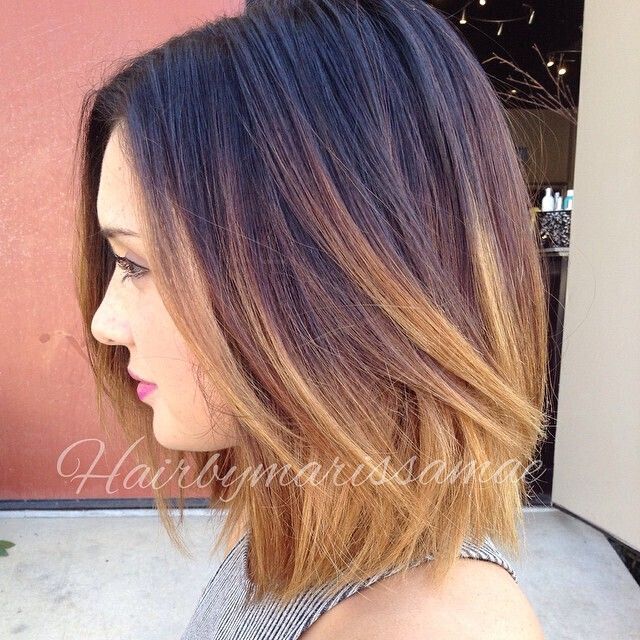 Do you love these looks? Find more latest hairstyles on Hairstylesweekly.com