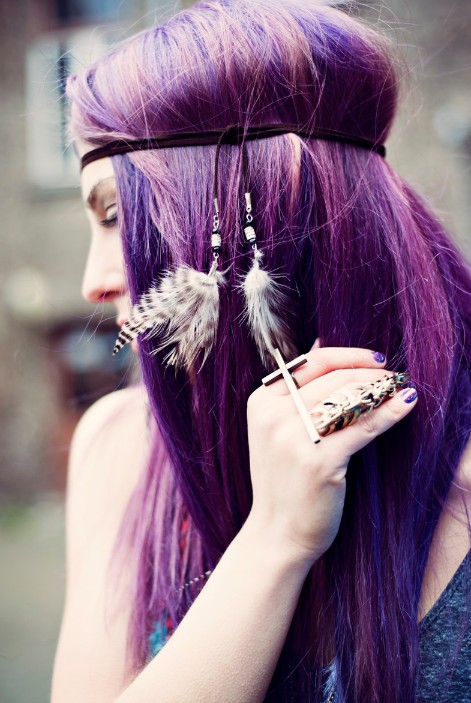 Rock Your Locks: Edgy & Alternative Hairstyle for Women
Innovative colouring techniques are sweeping the board at this year's international hair design competitions, because the new trends are so wide-ranging and appealing!
This beautifully tinted and highlighted 'hippy' style could have come straight out of the free-wheeling and casual 1960's!
The hair is trimmed into long layers, but with up-to-date textured ends to create a casually uneven finish at the tips.  The hair has been straightened so that it hangs poker straight and the star of this style is the amazing richness of the colours ranging from deep royal purple through indigo to 'faded' pink highlights.
The fabulous hippy look is topped off with a decorative leather-thong headband, with two cute feathers adding a touch of trendy asymmetry to this incredibly innovative and super-cool creation!