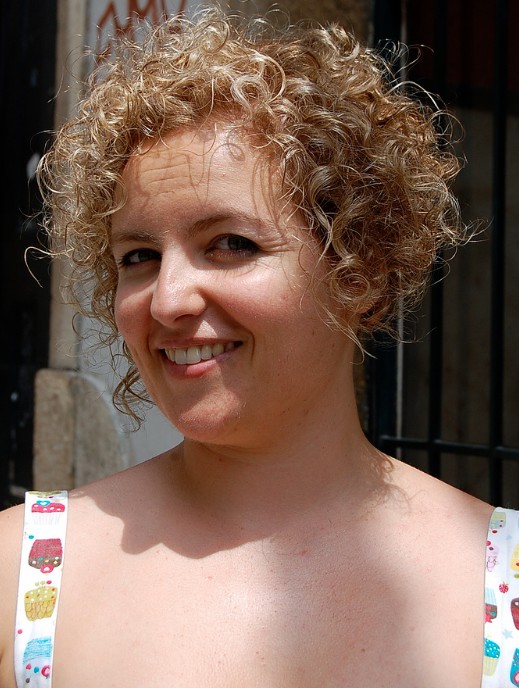 This lovely, bubbly haircut is full of life and curly, girly femininity!
Contrasts
The nape was closely clipped into a very attractive V-shape, which contrasts nicely with the exuberant curly layers above! The bubble curls at the back become slightly longer spirals along one side, ending in pretty wispy ends covering the ear and slightly angled down to frame the face.
Soft tendrils
The other side has equally pretty tendrils which hang a little lower past the jawbone to give a slightly asymmetric look. The centre forehead is displayed amidst softly highlighted side tendrils creating a lovely frame around the client's happy face!
Celebration!
This joyous halo of curls gives attractive natural volume and shape around the head and works on naturally curly or permed hair. And to complement Sabina's superb hair design, Birgit's expert blending of blonde shades beautifully tops off this celebration of femininity with lightly sun-kissed highlights!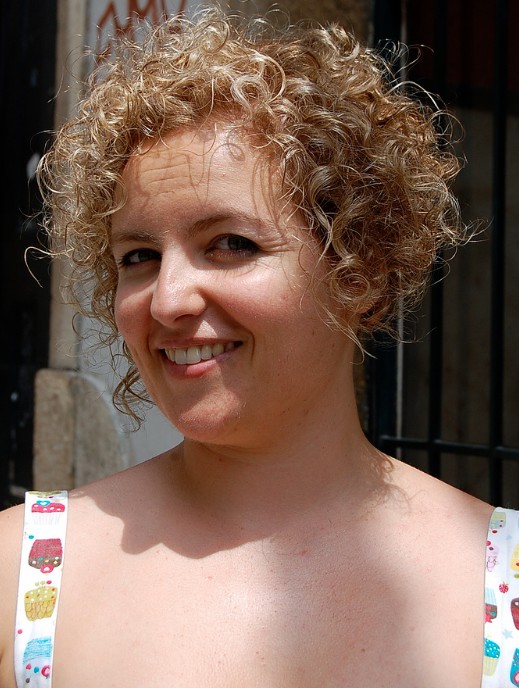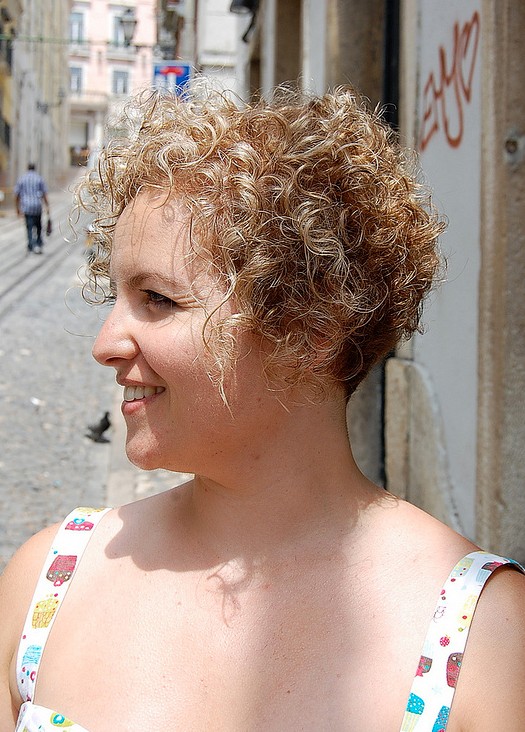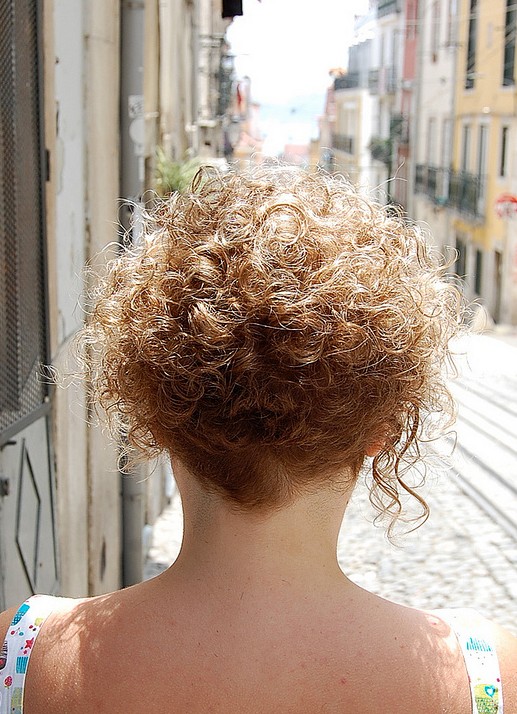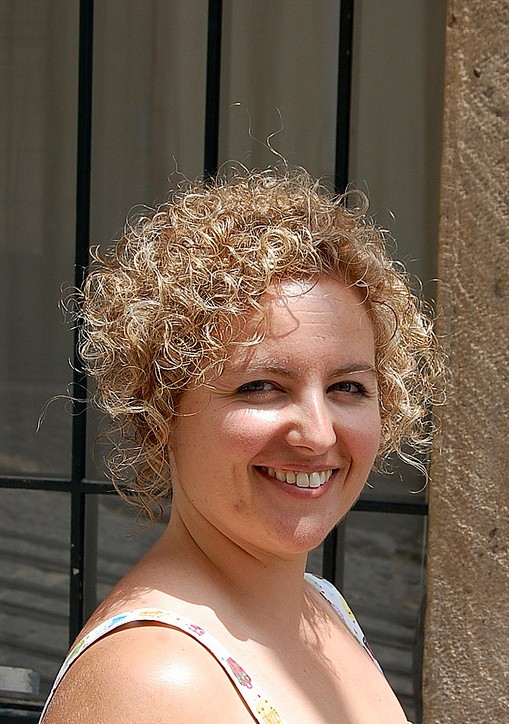 This is a great short curly hairstyle for summer! Don't love this cut? Here are more short curly hairstyles for you to choose from, I'm sure you can find your favorite one.