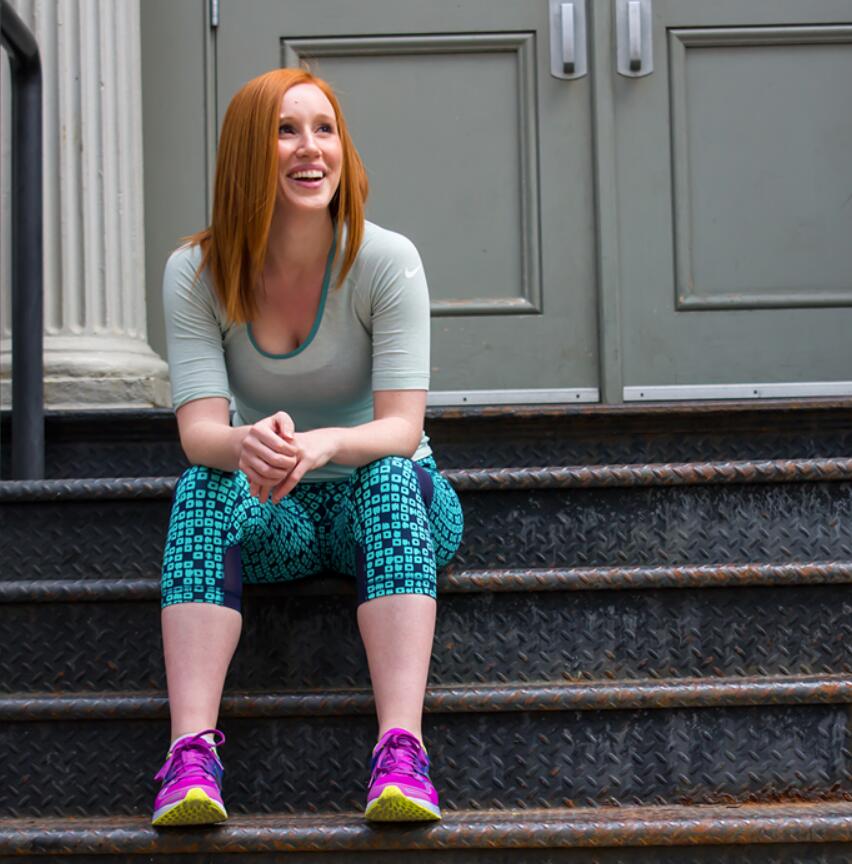 Evann Clingan makes the work hard-play hard mentality look easy. The natural redhead lives and works in New York City, where she loves social media, exploring the city, and writing about fitness and lifestyle on her recently-launched blog. We asked the twenty-something more about her gorgeous hair, style, and future aspirations.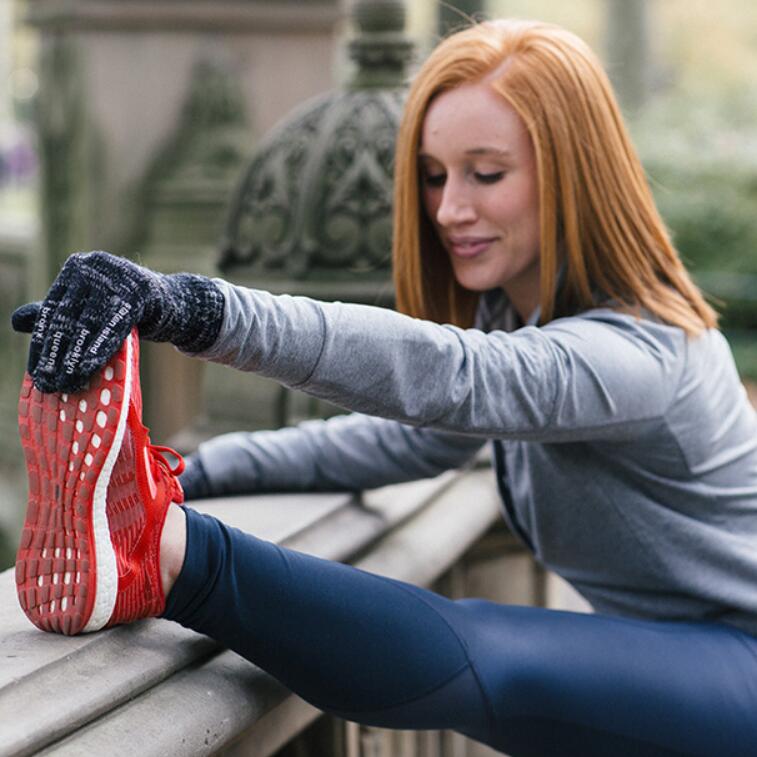 Where do you live and play? I live in the Upper East Side of New York City, and I play at EvannClingan.com.
What do you do? I'm an Insights Analyst at 360i, a digital advertising agency.
How would you describe your style when it comes to hair? Most days, I wear my naturally wavy texture. It works well with my short, choppy haircut, but less styling also keeps my hair healthy. It's carefree and a little bit sassy.
Tell us about your hair's gorgeous color! I'm a natural redhead. While I now love my hair color and think it fits my vibrant personality, that wasn't always the case. I grew up wanting to fit in with the other blondes and brunettes in my classes at school. Now, I prefer to stand out. My mom calls it her secret recipe. Her father (my grandfather) had red hair, and now two of my cousins also have it.
What's your typical hair routine like? Although I know I shouldn't, I wash my hair after every workout, as well as every morning. I typically wear my natural waves or blow it out straight. I don't wear a lot of hair accessories or put it up unless I'm working out. To encourage my natural texture, I divide my hair into three sections (underneath, middle, and top), then spray with a curl enhancer. Next, I pinch small sections of my hair between my fingers, twist away from my face, and diffuse to dry.
What products can you not live without? My favorite salon shampoo and conditioner are Matrix Essentials Sleek Look. To help style my waves, I use Bumble and Bumble Bb. Texture Cream.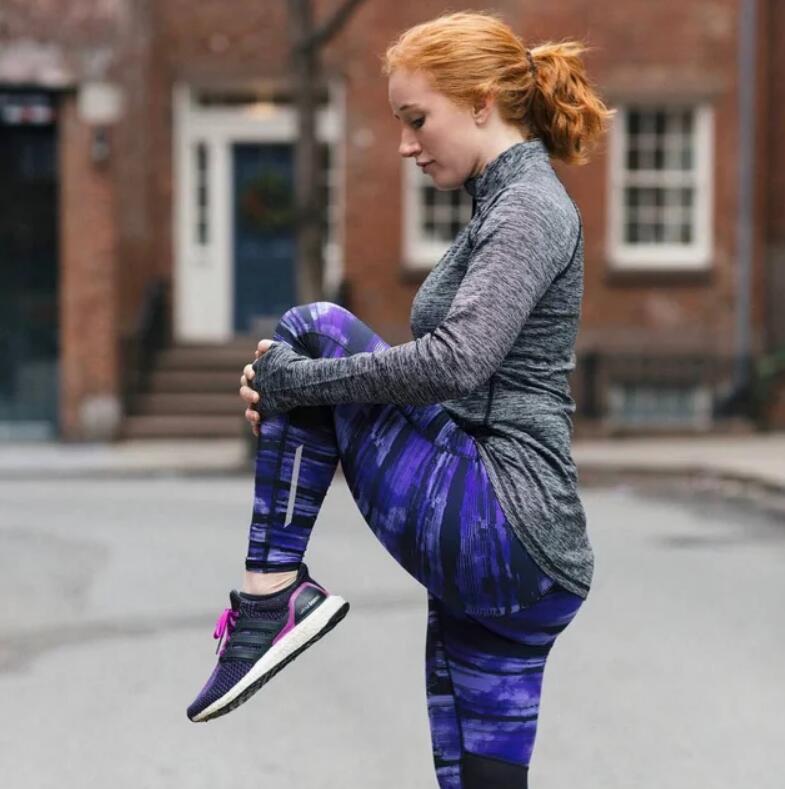 Tell us about your stylist & salon. How did you find them? I get my hair cut and styled by Fallon Fitzpatrick at YGallery Salon in SoHo. I found YGallery about a year ago and never looked back. Fallon is fantastic at looking at pictures I bring or listening to my ideas and tweaking them to fit my hair. I also trusted Fallon to cut my hair above my shoulders this past spring. I highly recommend her.
What's the one thing you've always wanted to try with your hair but have been too scared to attempt? I'd love to chop all my hair off into a funky, pixie cut like some of Rihanna or Emma Watson's styles. I think I'll do it someday.
What's your hair horror story? (We all have one…) When I was three or four, my older brother sat me down at my tea table to play barbershop. He proceeded to cut chunks of my hair with Play School scissors and hid the evidence throughout my room. My mom cried. We still have pictures that were taken at at an already-scheduled photo shoot the next day, where a bow was taped to my head. I think my mom is still scarred by the incident.
Any hair idols? For my short, choppy cut, I absolutely love Julianne Hough's hair. I've taken her picture to my stylist more than once. For a longer length, I love Miranda Kerr, Blake Lively, Reese Witherspoon, and Kim Kardashian's cuts. I have a whole Pinterest board dedicated to my favorite celebrity styles.
How would you describe your overall style? If I could wear dark jeans, a sweater, and boots every day of the year, I would do it. Like my hair, my style is very simple. I like bright colors, clean lines, and geometric patterns. I typically wear one piece of jewelry at a time. I'm also a big believer in dressing for your body type, not for the latest trend.
Where do you find style inspiration? I'm blown away by fashion and beauty bloggers. I write about fitness and NYC lifestyle because I don't consider myself an authority on style. I love following fashion bloggers (and brands) on Twitter and Pinterest for fresh ideas. I also find a lot of inspiration in architecture and interior design, as my mom owns her own interior design business.
You were born in Pittsburgh, attended Elon in North Carolina, and now reside in NYC. Has living in such culturally different places helped shape your style in any way? My style includes bits and pieces of each place I've lived, but there's always been a common thread. In Pittsburgh, I made functional fashion choices, based on the crazy weather. The South taught me how to wear pastels and added a preppy touch to my wardrobe. New York has encouraged me to layer unexpected pieces…and wear more black. I think where you live definitely influences your style, even after you move to a new place.
NYC is known for its on-the-go lifestyle. Does that play a role in your daily style choices? I walk as much as I can in the city, so I wear comfortable shoes and dress for the weather. Many women commute in flats and wear heels at work. I don't like the hassle of changing shoes, so I stick to flats most of the time.
Your blog covers fitness and lifestyle. What's your typical workout attire? Any items or accessories you can't live without? Two words: Neon. Spandex. But really. I love moisture wicking, spandex crop pants and fitted, racerback tanks in bright colors. In my opinion, feeling confident in your gear improves your workout. I currently wear Asics running shoes and recently fell in love with Lululemon's Fly Away Tamer Headband. It's great for keeping short or layered hair in place!
The person whose hair I'd love to have for a week would be…Beyonce's. I'd love to have her wild curls, but I'd have a tough time maintaining them full time.
The person whose closet I'd love to raid is…Blair Eadie of Atlantic-Pacific. She's mastered the unexpected.
I spend way too much money on…boutique fitness classes, especially indoor cycling classes. At least it's a physically healthy habit.
My purse is never complete without…my iPhone. Guilty as charged. It keeps me connected and informed.
My secret beauty weapon is…CoverGirl Lashblast mascara. I'm loyal to that orange tube.
My celebrity crush is…Miranda Kerr. She's my girlcrush.
The place I dream about visiting is…I'd love to explore more of the West Coast. Internationally? South America.
The best advice I've received is…"Don't try to be perfect; just be an excellent example of being human." -Tony Robbins
I dream of…seeing more, learning more, achieving more. Who knows where I'll be in five years!
Thanks for sharing your Mane Details with us, Evann!