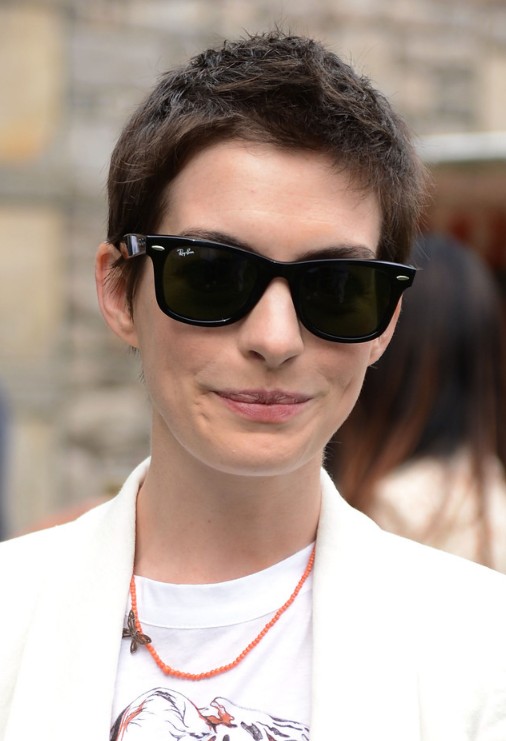 Hottest very short haircut for women: the boy cut
Spiked short haircut for women: This extremely super short boy cut is not for the fainthearted.  Anne Hathaway evidently has the confidence necessary to pull this masculine hairstyle off and still look like the beautiful leading lady that she is.
There's not much to do to create this look, just trim your hair to an inch or two.  For Anne's tousled variety, just spread a dab or two of hair gel on your fingers and ruffle your fingers through your hair.  Voila!  That's it… by the way, the details of how to style this short do are courtesy of my nine year old little brother!