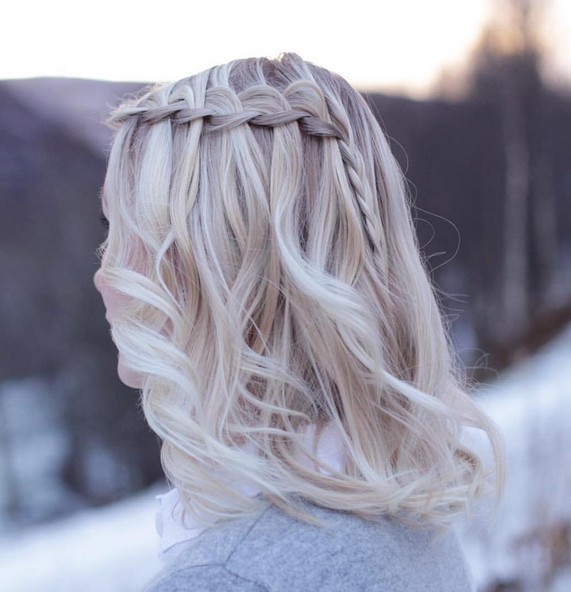 Homecoming is undoubtedly a night to remember. It's a night where you'll be looking back on photos remembering the amazing night you had with friends and your lover, and of course you'll be reminded of the tantalizing dress you wore. Don't let your hair fall short on this amazing night! These gorgeous homecoming hairstyles for all hair lengths are exactly what you need to see to make the right choice for this special occasion.
V-Braid with Curls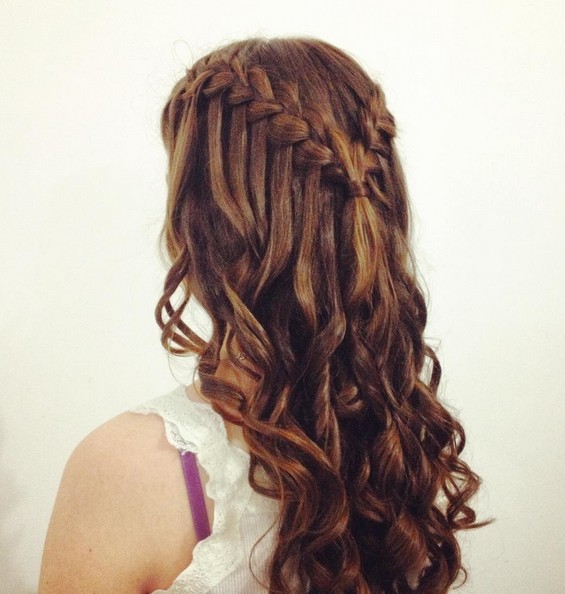 A bit of a renaissance flair never hurt a hairstyle, especially when it comes to the perfect homecoming hairstyle! Your big night is going to be filled with beauty and luxury, so indulge in this fabulous hairstyle featuring a half updo with a V-braid shape and curls that keep their shape.
Side Waterfall Braid with Bouncy Full Curls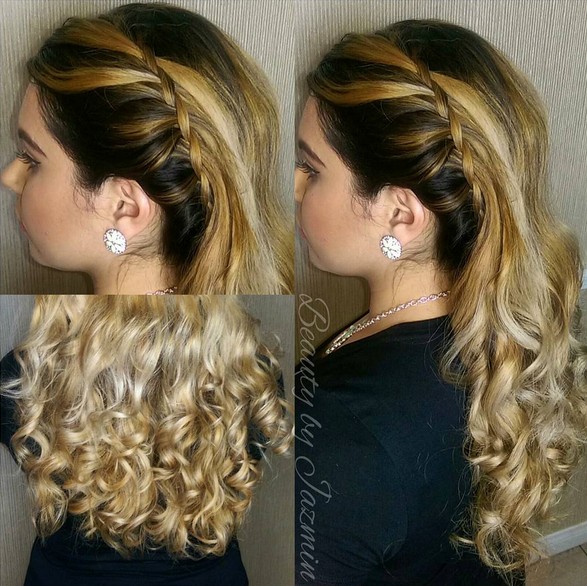 There's something so undeniably sexy about a hairstyle that's swept off to one side; and this look proves it. To accompany your exquisite dress, consider this exquisite hairstyle with a romantic waterfall side braid leading down to some rich, bouncy curls that are pumped up with volume and flirty attitude.
Thick Braided Chignon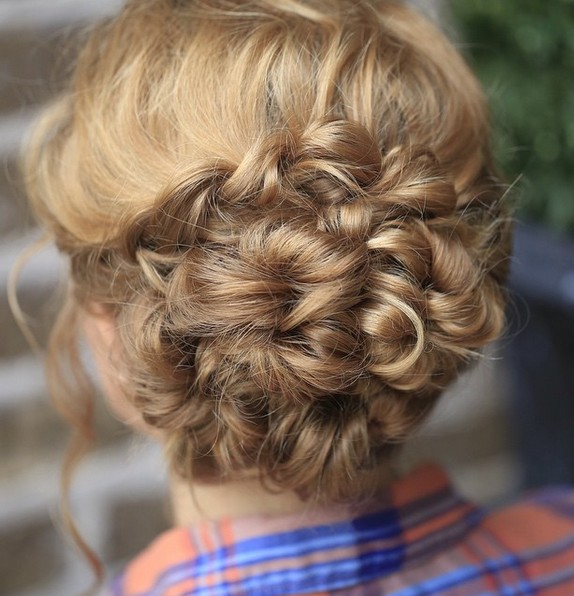 When it comes to classy hairstyles, a classic choice is none other than a chignon. But if you want to enhance a typical chignon with body and flare, then consider intertwining a thick braid to your look. The fullness is simply divine and eye-catching, with a few curled strands left around the face for femininity.
Twisted Side Swept Low Bun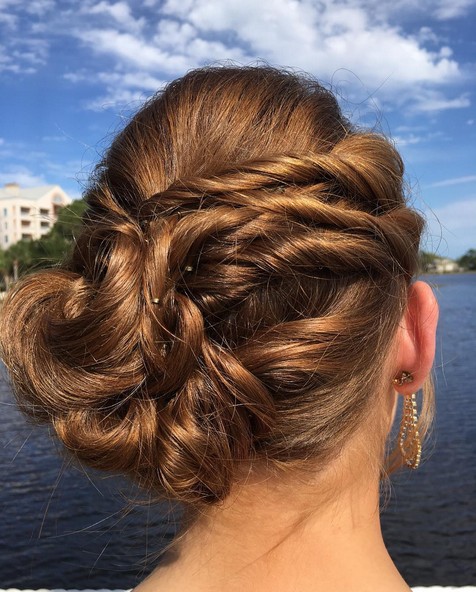 Throwing your tresses into a low bun may be fine on lazy days, but for homecoming night you need to glam it up! Add some immense detailing and elegant uniqueness to your look by tossing and twisting your strands over to the side, leading to a side bun that's dimensional and sweet. Pair with your finest earrings!
Glam Faux Hawk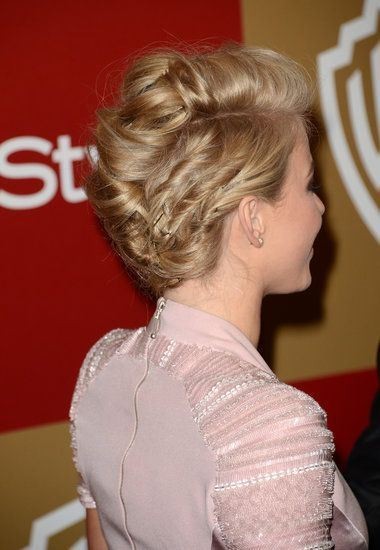 Faux hawks may be the style you rock for a concert or other wild event, but they can easily be switched up to a glamorous 'do like none other. This lovely faux hawk adds some sexy volume on top and back of the head, but she doesn't stop there; she adds some subtle detailing to the sides of her crown as well to enhance the overall luxury of this look.
Fishtail Half Updo with Accenting Bow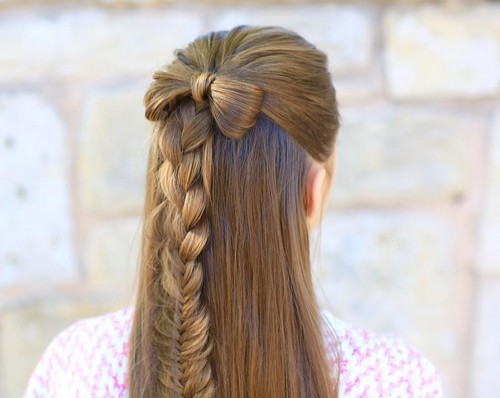 Braids are undeniably dainty, but you can enhance the girlyness of any braided half updo by simply intertwining a bow to the top of the updo. Create some extra flirty dimension by switching from a traditional three-strand braid to a fishtail midway through your half updo. Great choice for long hair.
Pinned Back Ringlets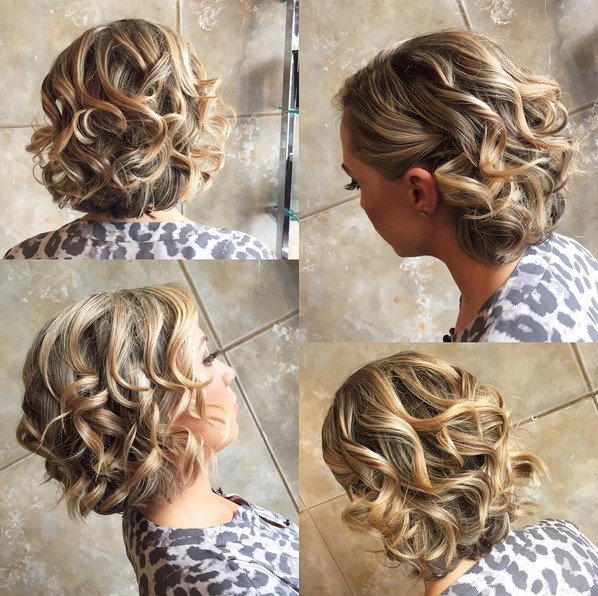 Ringlets have a certain romanticism about them, so after running a curling iron or wand through your short hair, hairspray them up so they keep their shape and hold their sexy bounce. The fullness is made even more prominent by pinning back loose strands around the face, making your face AND these ringlets the main focus.
Halo Braid with Voluminous Curls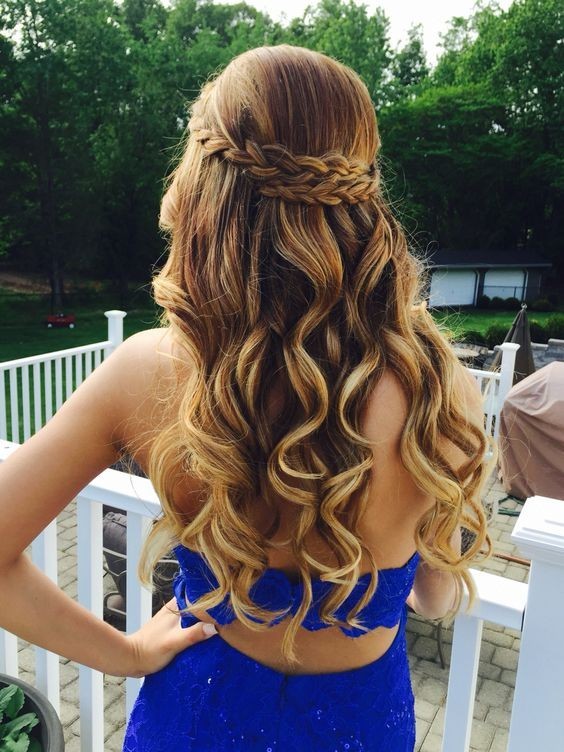 Leaving a halo braid alone with straight locks is elegant in itself, but when you add in some voluminous curls you get a dazzling finish that pairs well with your glamorous homecoming dress. You're sure to turn heads and be the 'Belle of the Ball' with this graceful style.
Twisted Chignon with Accenting Head Piece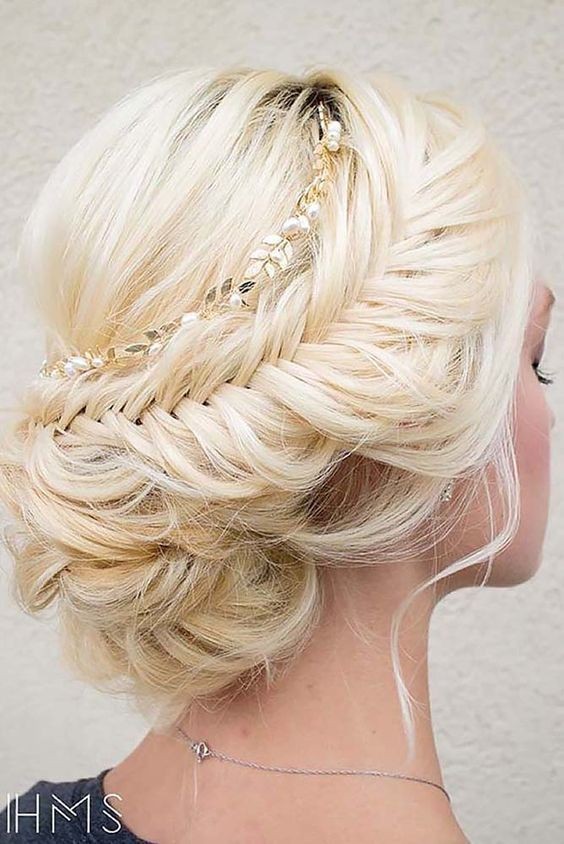 We simply can't ignore the fact that this look is suited for a queen, with so much flawless dimension and a striking finish that's both dainty and sweet. This feminine look gets a break from the ordinary and a pop of gold thanks to an accenting head piece that's utterly romantic.
Twisted Messy Side Bun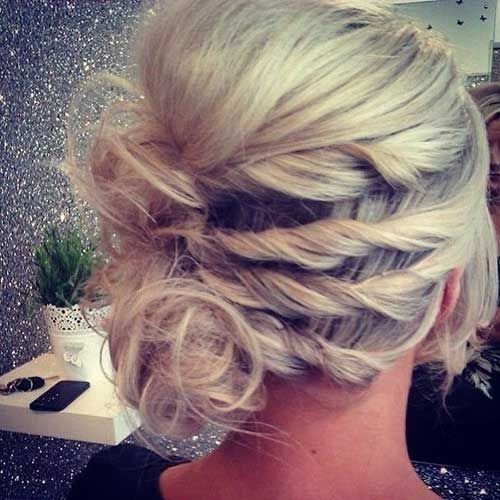 This look is perfect for girls with short OR long hair who want something quick and easy without missing out on the WOW factor! While this twisted side 'do may be a cinch to create, it's anything but subtle. There's so much elegance to this look, from the sexy height on top to the alluring messy side bun. The twists add a unique and funky dimension that finish this look off exquisitely.
Wrap-Around Half Updo with Waves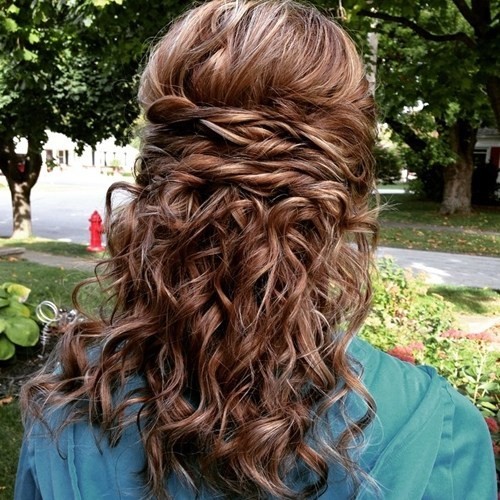 Glamour speaks VOLUMES with this tantalizing hairstyle! She has a few strands of her hair wrapping around the center of her head to create an elegant, sophisticated break from the straight to the wavy ends. Those waves are simply beautiful, especially with the blend of browns and blondes she's weaved through her mane.
Super Curly Waterfall Braid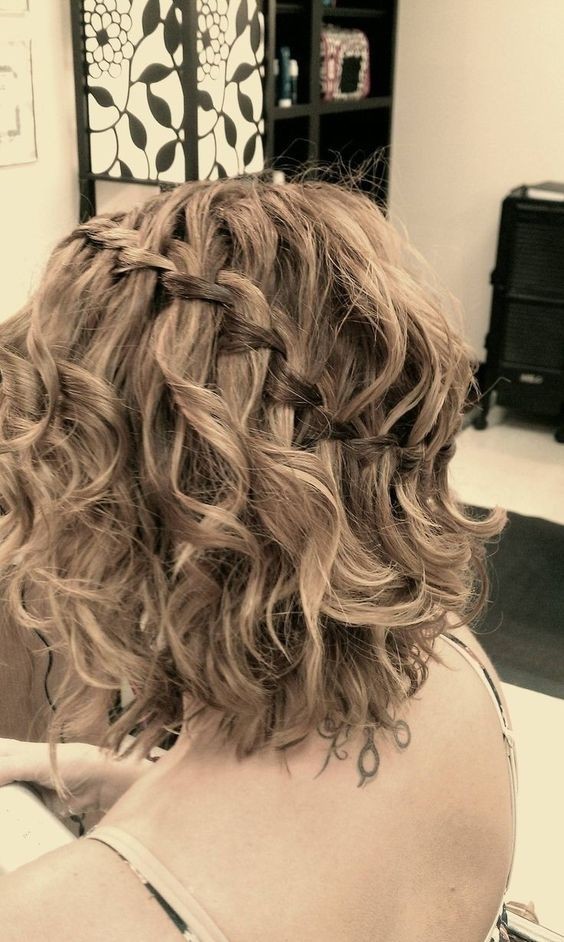 Short hair looks extremely flirty with curls, especially when you create curls from root to tip. With an effortless feel that's loaded with bounce, her classy look gets an extra dose of femininity with an accenting waterfall braid down the side, sweeping to the back of her mane. Lovely!
Fancy Faux Hawk

Seriously, girls- don't EVER think you can't rock a faux hawk to homecoming! This look is nothing short of STUNNING and you're sure to be the talk of the party. A sure head turner, everyone will be craving your voluminous, sexy style.
Simple Curly Half Updo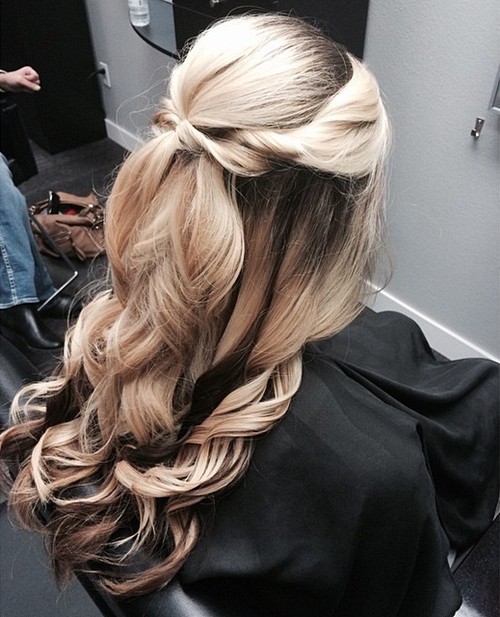 микрозаймы онлайн где взять
Simplicity is key here in this formal half updo, but that doesn't mean it's not oozing with elegance. This hairstyle features a bit of teasing at the crown to provoke that 'come-hither' height, while lusciously loose ringlets are found below, drawing in the attention of all eyes who come near it. It's nothing short of an alluring style that's a wonderful choice for long-haired ladies.