Updated:
Ashlee Simpson Short Hairstyle: Chic Graduated Bob Cut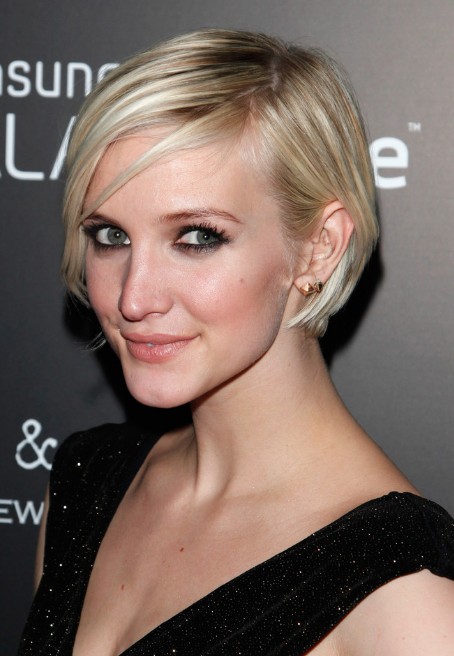 What's the most popular short haircut recently? Yes! The Graduated Bob cut! Ashlee Simpson Wentz attended the Fashion Take Note Studio event wearing her sleek platinum tresses with a sexy side parted short bob hairstyle. No little sister wants to be in her older sister's shadow forever, and Ashlee Simpson Wentz steps firmly and determinedly into the spotlight with her sublimely charming short cut.
While her sister is known for the big, powerful blond curls, Ashlee keeps her hair bone straight with chunky, platinum highlights throughout her mostly blond hair.   Flicking her hair behind her ear allows a peek at her double pierced earlobes embellished with tiny golden studs.  The longer hair on her right side is turned just so with a few tendrils that sweep across her brow to rest directly across from her signature dimple.