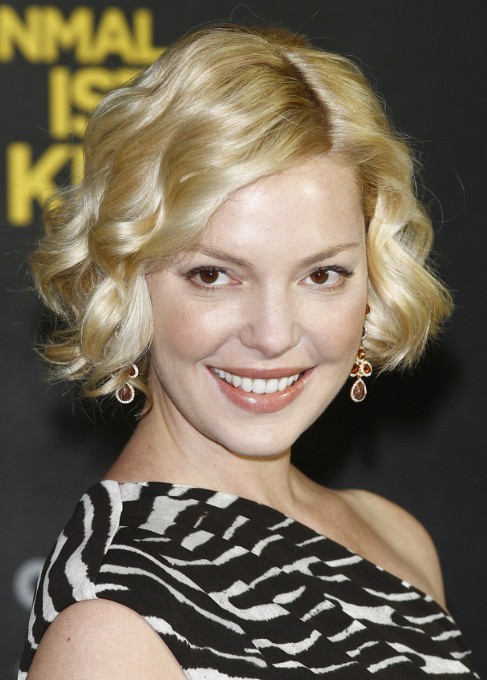 Sexy side parted short blonde curly bob hairstyle for women
Though Katherine Heigl runs the dangerous risk of being the object of envy of every single girl, woman, and child in the room with her flawlessly curled ringlets, apparently it is a risk that she is willing to take.
Katherine's think hair is parted slightly off center and her shiny blond locks are curled into evenly sized spiral curls. By holding and pulling the curling iron vertically while rolling up and releasing the curl, Katherine's stylist has avoided the dreaded fishhook curl. With not a single tress out of place, Katherine can confidently smile in her off-the-shoulder zebra print dress.