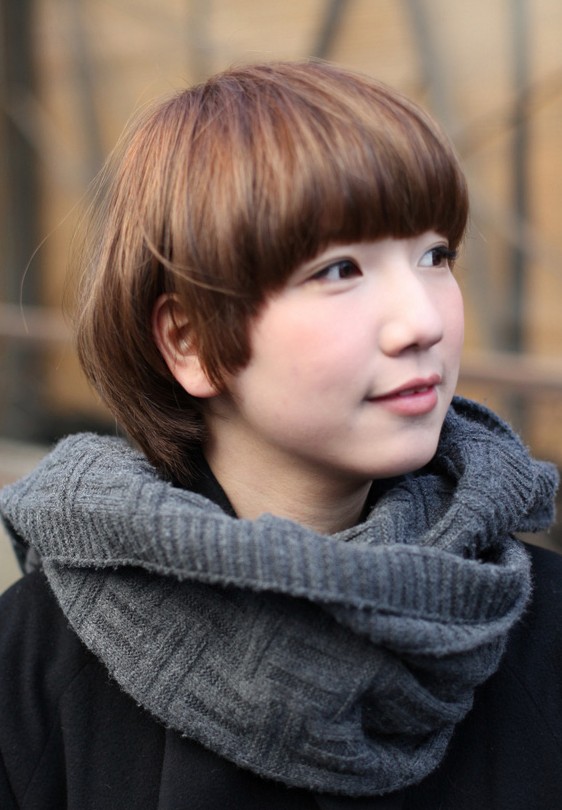 Latest popular short straight haircut for women: the Asian mushroom bob hairstyle
Precision cut in a carefully shaped line radiating from the crown, this style is hot right now!
Easy-care fashion
A well-cut pageboy is easy to maintain and just falls into place after washing. It is similar to a bob, but differs in the way that the hair is blunt-cut to hug the sides of the face in an expertly graduated line moving down to a gentle V-shape at the back.
Rounded fringe
This super new style gives a very attractive profile, continuing the precision cutting from the full fringe in an off-the-face line which draws attention to all of the facial features.
This pageboy was blow-dried with a large round brush to give a nicely rounded fringe and neatly curved sides and back.
This short straight mushroom haircut looks great on a wide variety of face-shapes and body types, so if you're looking for something new, why not try a pretty Pageboy cut!
A bowl cut, also known as a pot haircut, a helmet haircut or a mushroom cut, is a haircut where the hair is cut short on the sides and back and looking as though someone put a bowl on the head and cut off all the visible hair. – wiki
Trendy Japanese Mushroom bob hairstyle for female: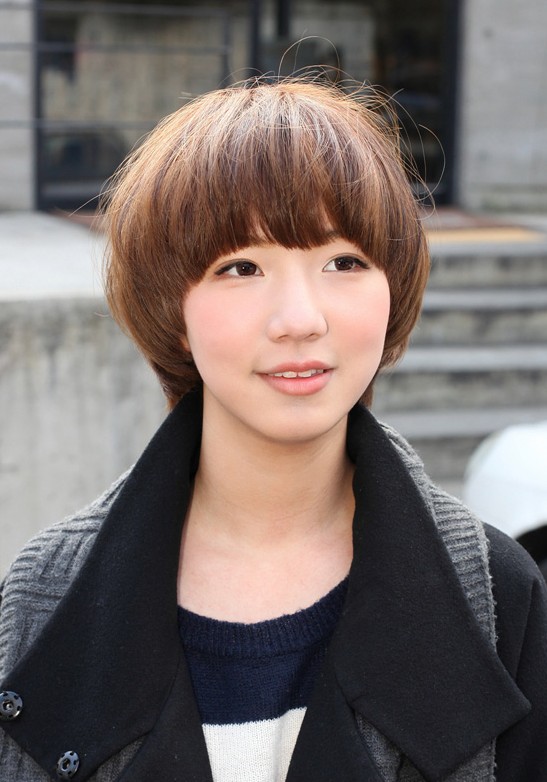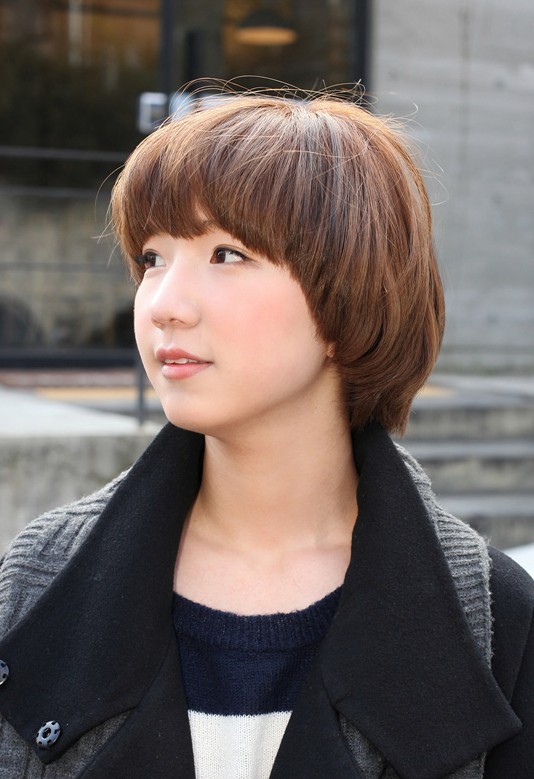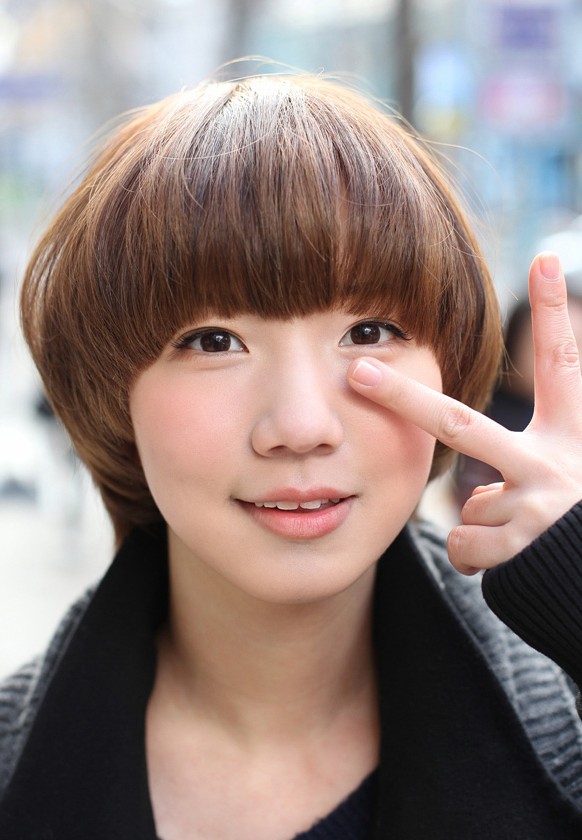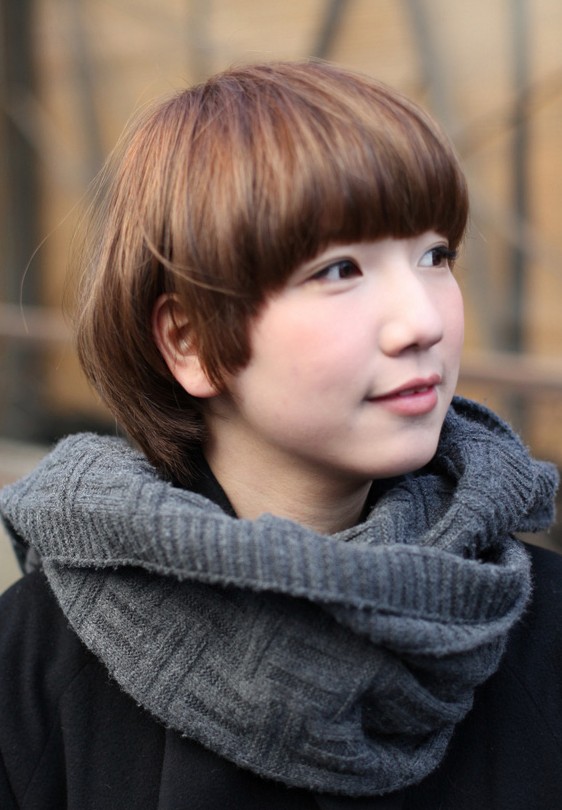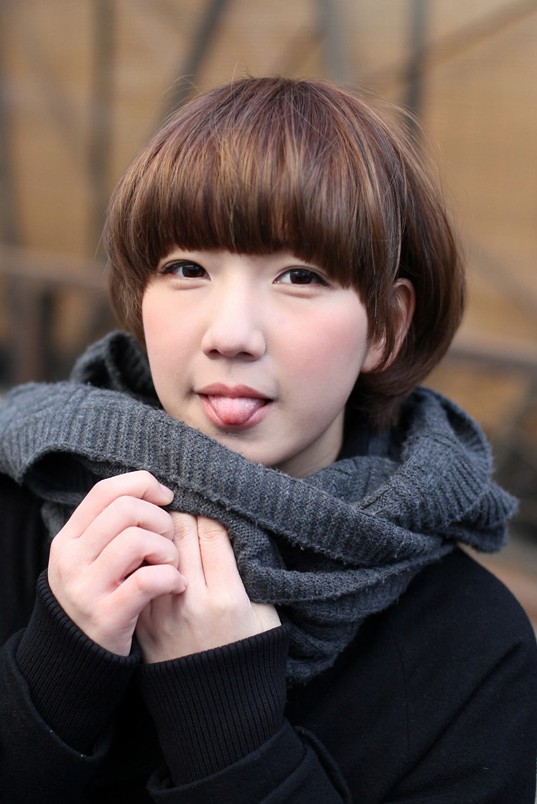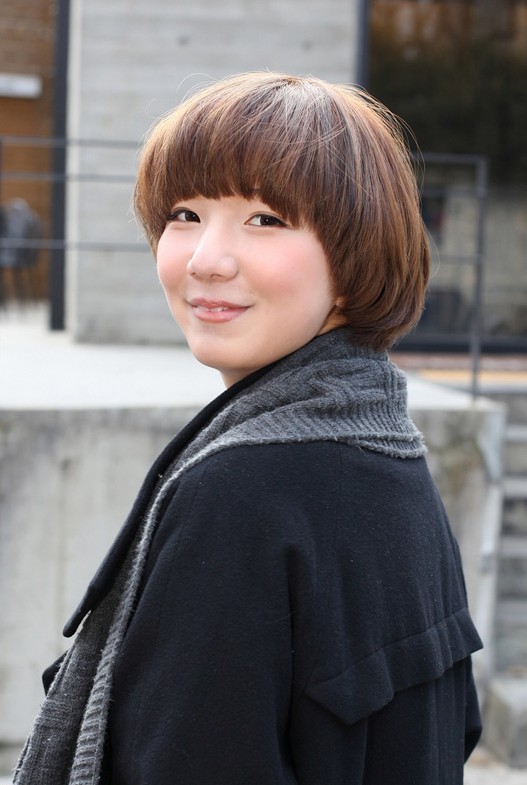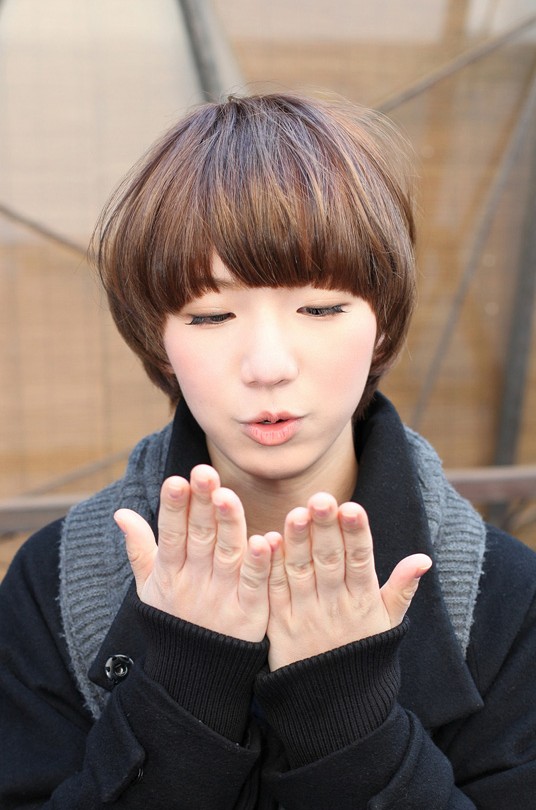 image credit: tan popo hair
Find more fashionable hairstyles for women on our site: https://hairstylesweekly.com
you can browse the hairstyles gallery to find your favorite hairstyles, or click the tags for find related haircuts.