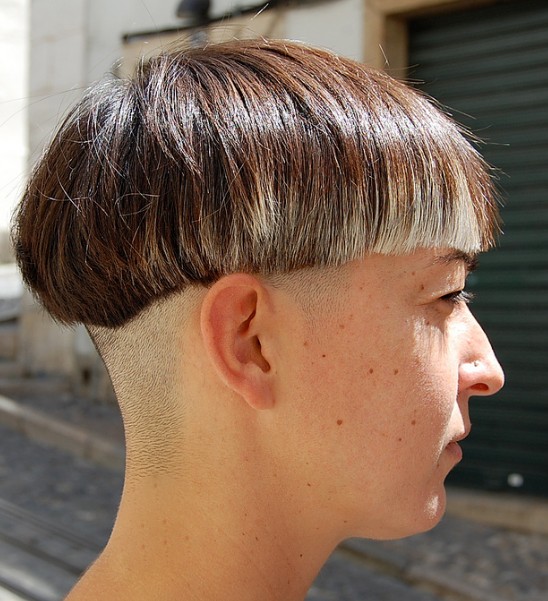 Urban chic
Avant-garde and striking, Cedric's artistic imagination continues to create absolutely unique, world-class hair designs! Although this style has its roots in the bob haircut, the shaved nape and sides instantly identify it as something completely fresh and subversive.
Futuristic
The fringe was combed forwards from the crown and 'cut out' to form the shorter edge of the asymmetrical fringe. Then the line first drops abruptly and then continues in a gentle downward gradient above the temples and the ear to the back.
The back line has lightly graduated side-swept hair with textured ends, angled down to a soft blunt-cut, off-centre point. From there, the bold edge above the ear was continued to become the longer half of the fringe, which stops abruptly to form the other side of the 'cut out' section.
Master-class
The profile displays a beautifully judged contrast between the bold geometric lines and the soft curve of the exposed, shaved nape.
Highlighted at the ends to form a dramatic asymmetrical colour contrast, which also softens the severe line, this haircut is a fabulous master-class in the expert use of artistic contrasts!