Updated:
Jaime King's Golden Curlicues: Short Blonde Curly Hairstyle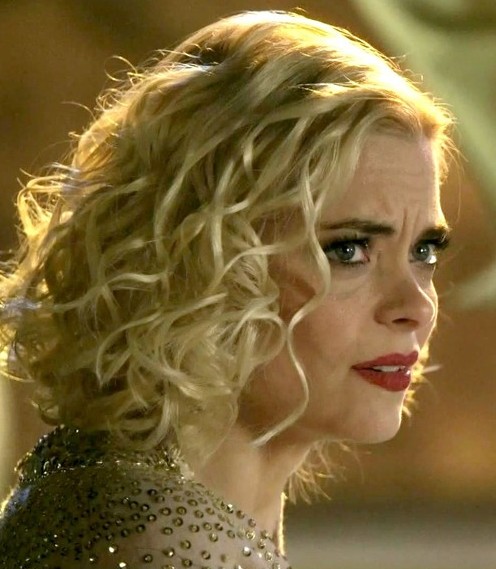 Spiral curls for adults are tricky… You don't want to look like Shirley Temple!  Jaime King's elegant and controlled ringlets demonstrate that spirals really can be an adult hairstyle that makes the wearer look sexy and put together.
The experts agree that to create the best spiral with a curling iron, you need to turn the iron vertically as you turn the curl over and over closer to your scalp.  When you have neared your scalp, loosen the hair in the clasp by opening and pulling gently a few times.  Even as you remove the iron, do so vertically.  Are you sensing a theme?  Vertically!