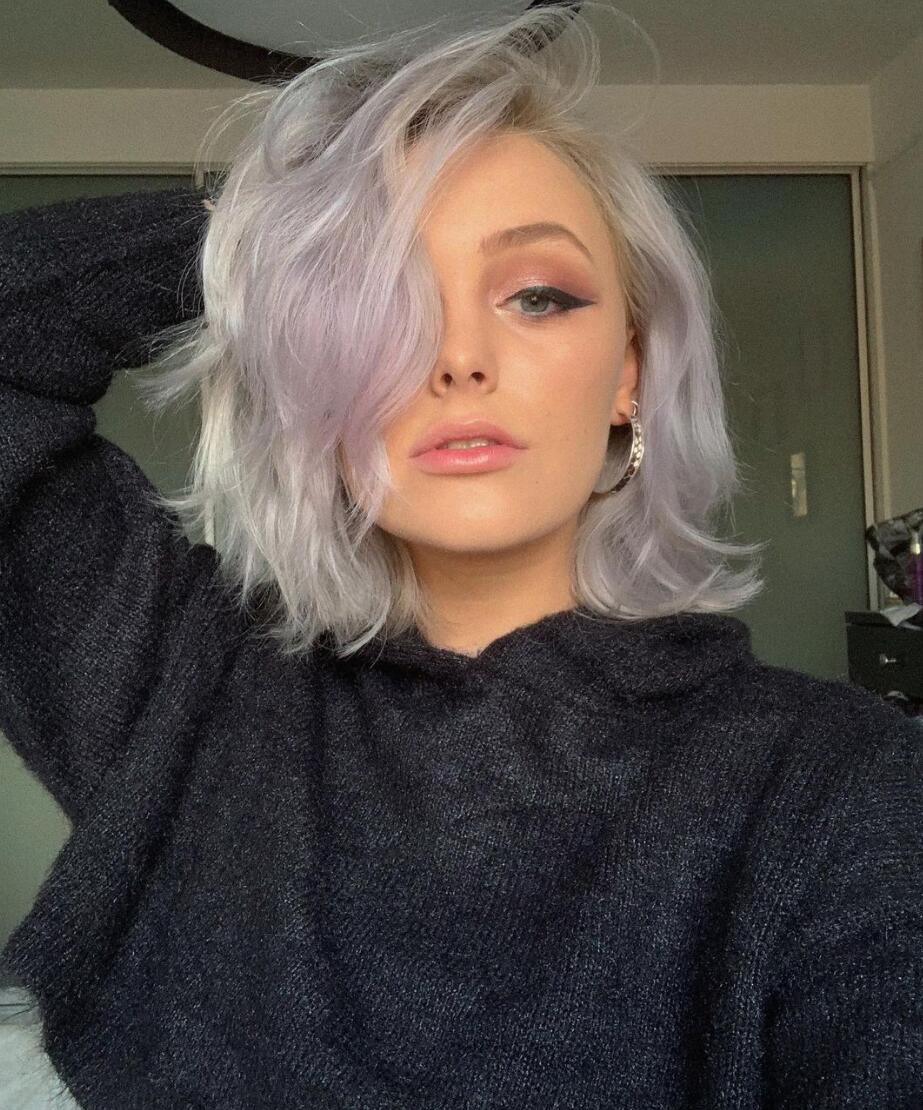 In the realm of self-expression through haircuts, bob hairstyles hold a firm spot as a timeless favorite. A bob cut's charm lies in its sleekness, the daring declaration it makes, and its ability to accentuate the contours of your face. With a bob, you're not just embracing a hairstyle; you're embracing a renewed sense of self.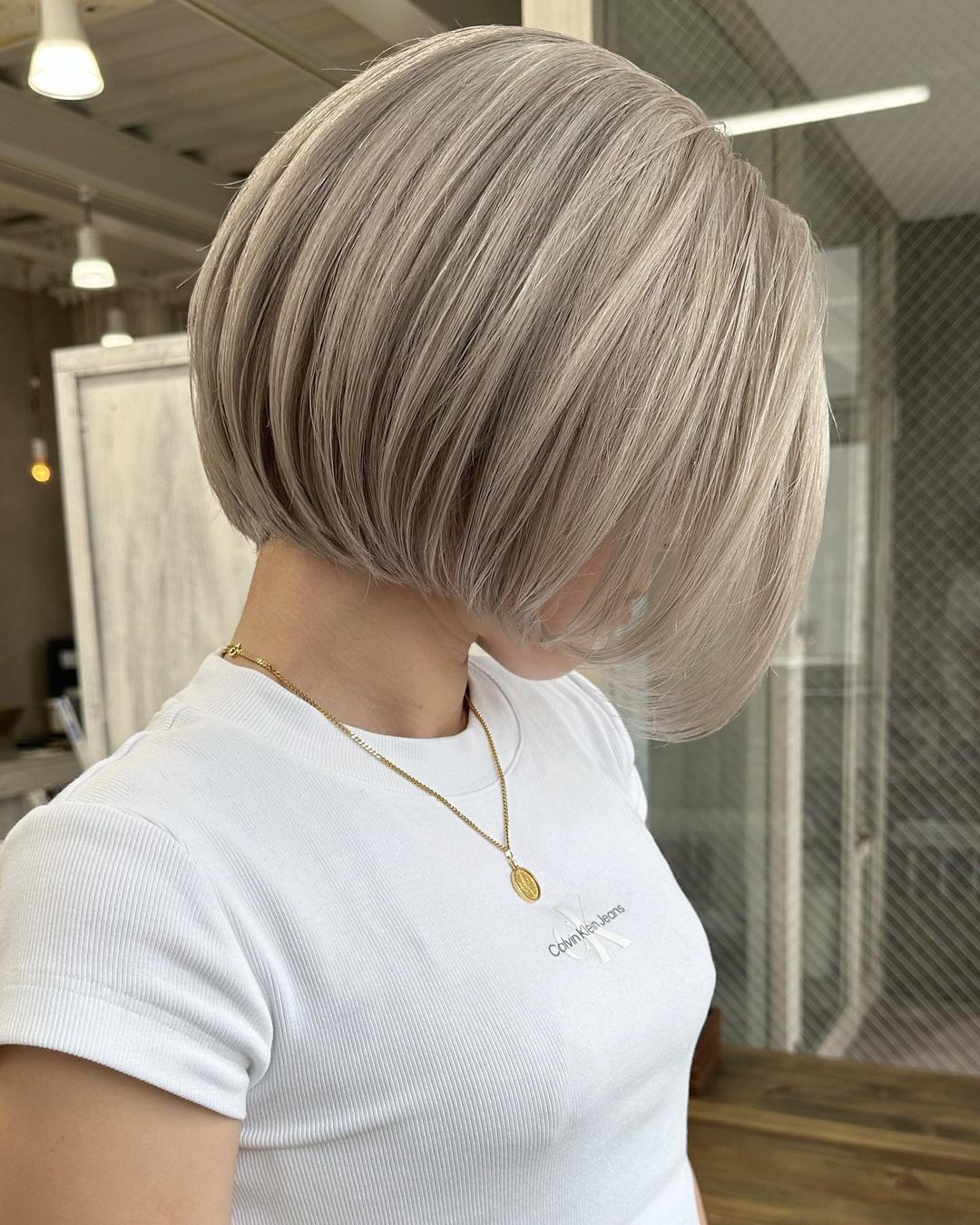 The bob, despite its timeless appeal, refuses to be boxed into a single style. There's an entire spectrum of bob styles waiting to be explored – from asymmetrical cuts to undercuts, each adding a unique character to the classic bob. With every scroll on TikTok or Instagram, it's evident that our haircut choices are becoming as varied and expressive as our personalities.
Google Trends tells us that interest in bob haircuts has been on a steady rise over the past two years. And why not? Celebrities like Taylor Swift, Zendaya, and Scarlett Johansson have shown us just how chic a bob can look.
Looking to the future of bobs, the trend is set to bloom into even more diverse forms. Larry King, Redken's UK ambassador and renowned celebrity hairstylist, believes that the bob is about to see a revolution. "We're moving towards more inventive styles, with asymmetrical bobs or those with dramatic undercuts taking the lead," he says. "These variations offer a softer, more lived-in look while retaining the bob's inherent stylish appeal."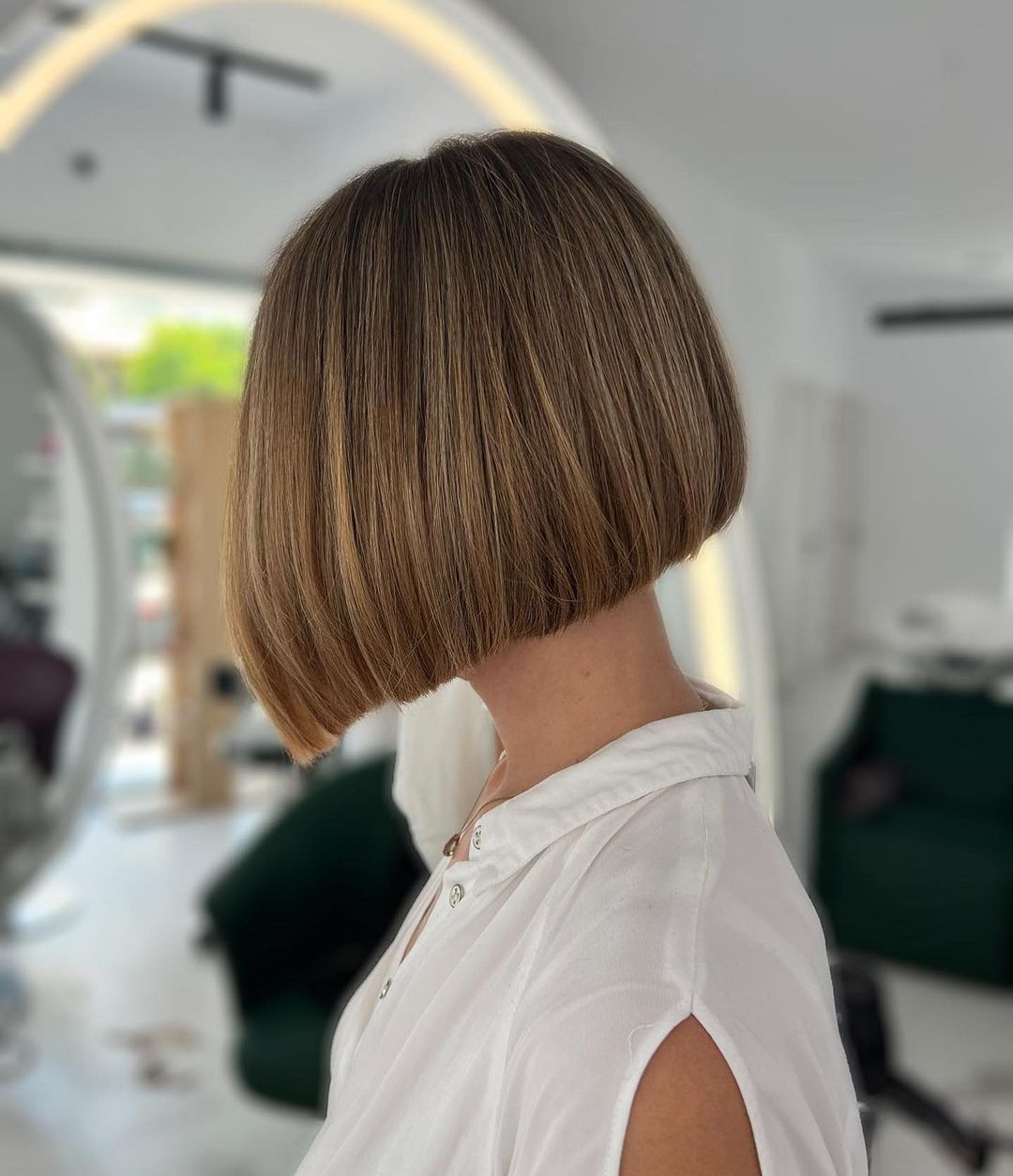 Embracing our hair's natural texture has become a significant trend, and Larry adds, "The bob is an excellent style for this. It works with wavy, straight, or curly hair and beautifully enhances the hair's natural movement."
On the pulse of this hair revolution, Sal Salcedo, LA's top hairstylist, forecasts that the "shaggy bob" will be the next big sensation for those who love an edgy look. "Bobs with a relaxed, undone feel are going to make waves," he predicts. As if on cue, the Shaggy Bob and the Wavy Bob have already started attracting a fan following.
Adding to the mix, the French Bob, a chic nod to the '20s flapper girls, has been causing a stir, offering a blend of retro and contemporary vibes that are hard to resist.
Whichever bob style you're drawn to, rest assured, it's a brilliant low-maintenance choice due to its shorter length. Blow-drying becomes a swift affair, and the newest bob styles are designed to work harmoniously with natural hair textures.
Whether you're hunting for a new look or just exploring, here's an invitation to discover our favorite bob cuts. You might just find the one that resonates with your style.
1. The Choppy Bob hairstyle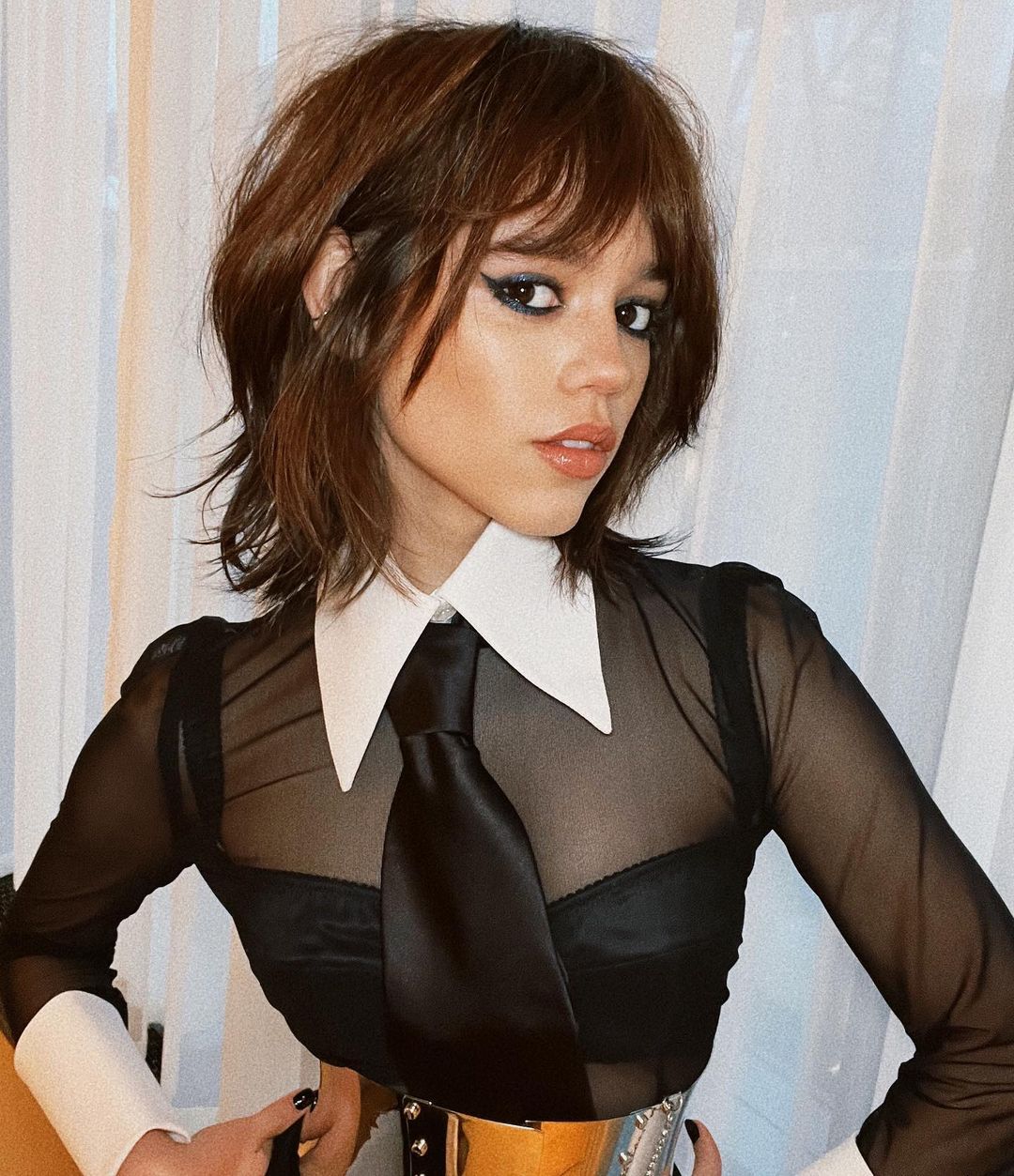 The Choppy Bob hairstyle is a chic and modern way to style your hair that's not for the faint-hearted. It's bold, it's fearless, and it exudes an air of casual sophistication. This hairstyle is characterized by a variety of lengths, with layers varying from short at the back to longer pieces framing the face. The choppy ends add texture and an edgy vibe to the overall look. When it comes to celebs rocking the choppy bob, look no further than Kristen Stewart. Kristen's choppy bob hairstyle in Twilight, with its messy waves and edgy vibe, perfectly complemented her rebellious character, making the style an instant hit.
2. The Beau Bob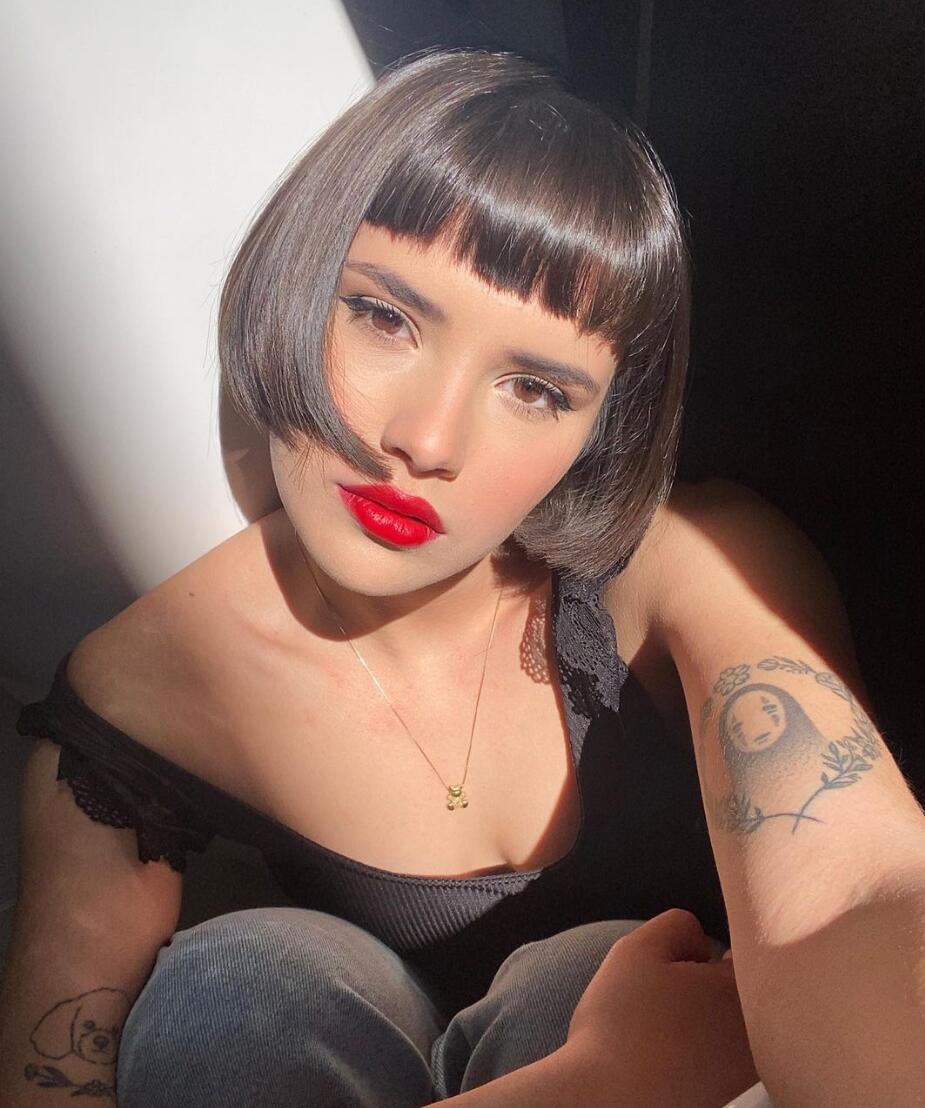 The Beau Bob is a timeless classic that screams elegance. This polished and refined bob sits just above the shoulders, with clean lines and a slightly rounded shape. It's the perfect choice for those seeking a sophisticated, yet low-maintenance look. Renowned fashionista Victoria Beckham is the quintessential example of the Beau Bob done right. Her sleek and sophisticated Beau Bob embodies class, while the subtle inward curl at the ends adds a touch of softness and femininity.
3. The Midi-Flick Bob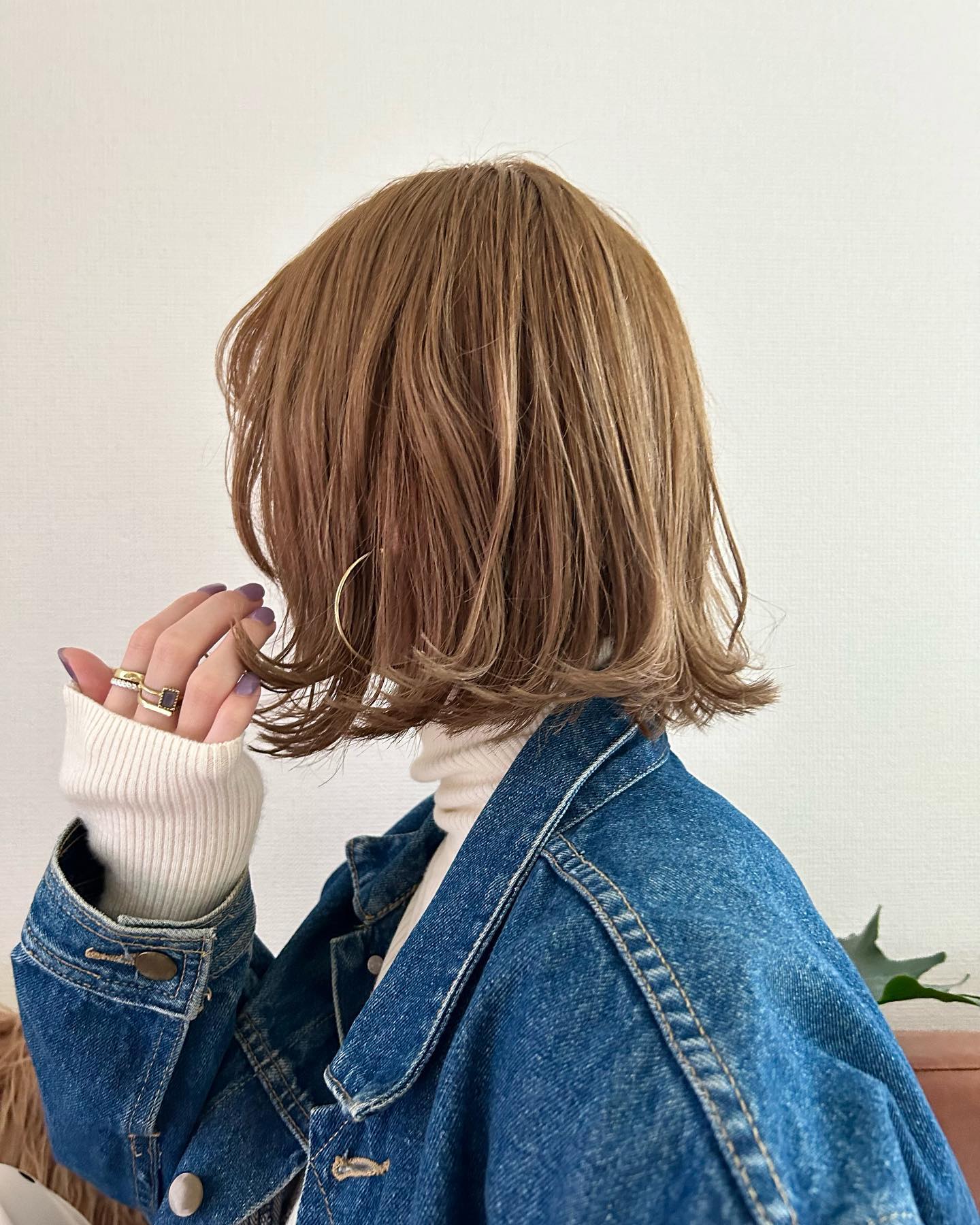 There's an undeniable retro flair to the Midi-Flick Bob that's just simply irresistible. This hairstyle features a middle parting, with hair cut to shoulder length and then styled with a subtle outward flick at the ends. This flippy style exudes a vintage '70s vibe, while still feeling modern and fresh. Selena Gomez is a notable star who's sported the Midi-Flick Bob, lending the look a youthful and playful edge.
4. Grown-Out Bob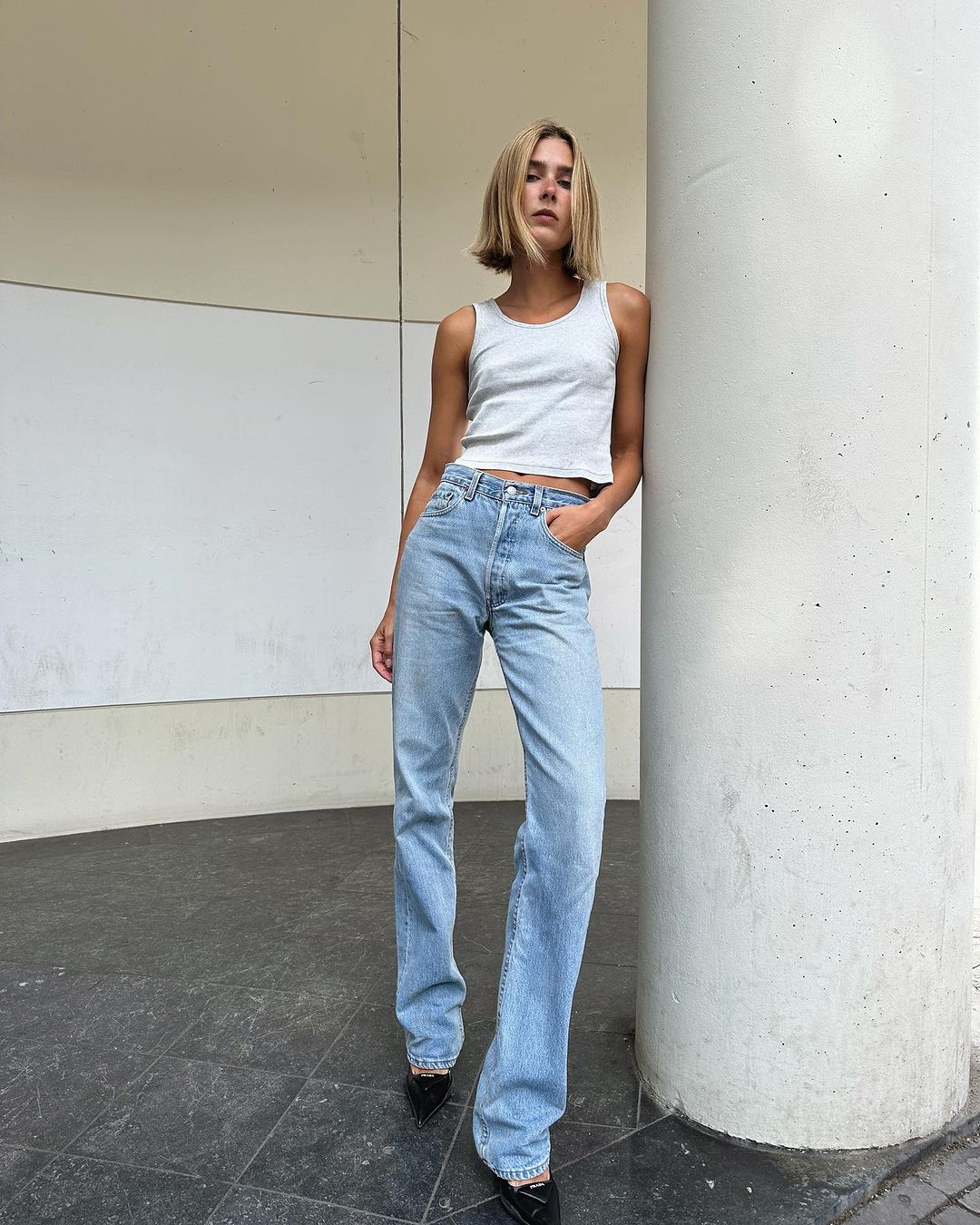 The Grown-Out Bob is the laid-back, cool-girl style for those who love a bit of nonchalance in their look. As the name suggests, this hairstyle looks like a bob that's been left to grow out, resulting in a longer length that falls somewhere between a bob and a lob. The grown-out bob is versatile and effortlessly chic. It can be worn straight, wavy, or with a little bit of texture for that bedhead effect. Emma Stone is a fan of this style, and she wears it with aplomb, proving that sometimes, less is truly more.
5. The Italian Bob with Bangs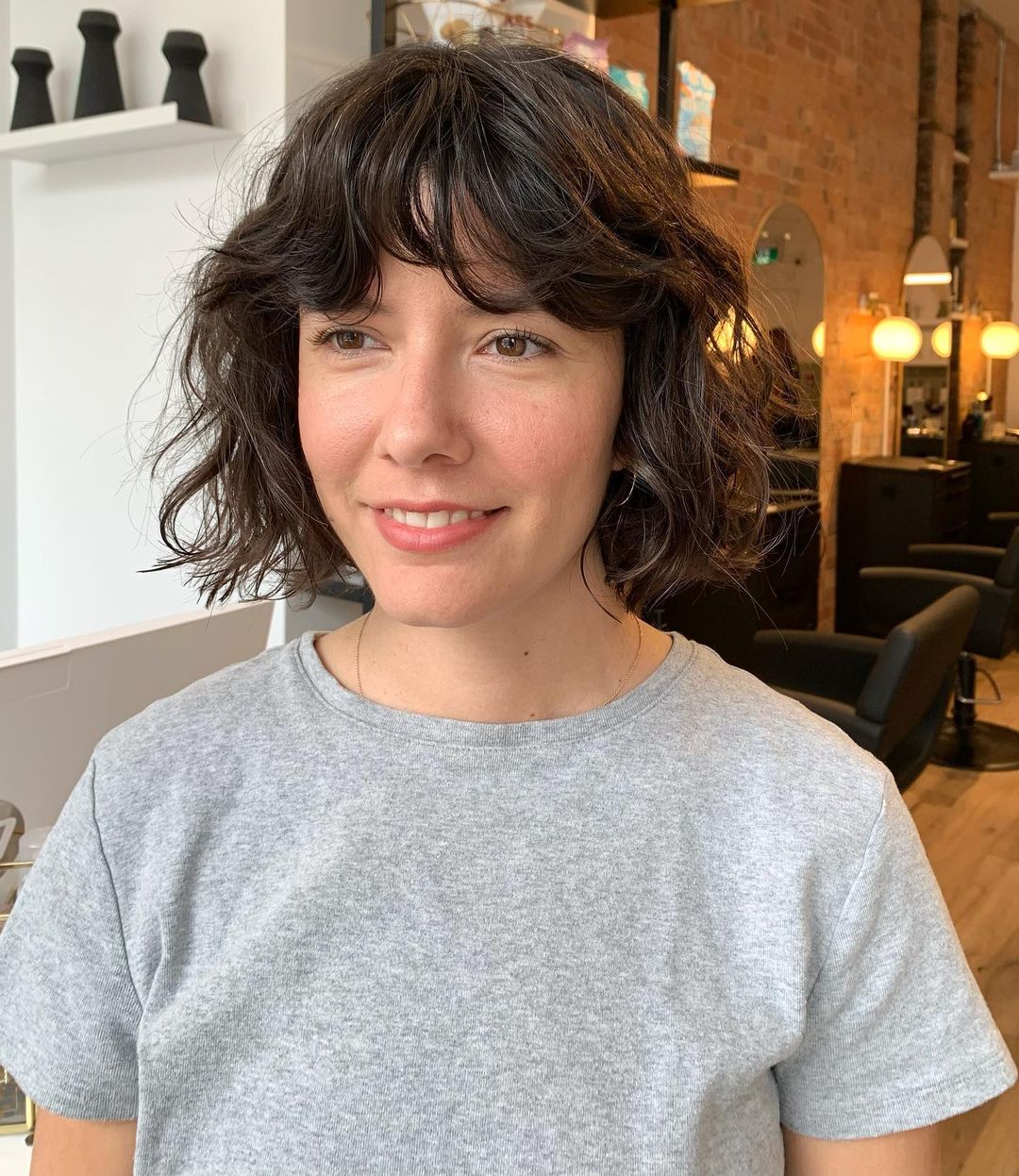 The Italian Bob with bangs is all about making a statement. It's a chic, retro look that is characterized by a short bob cut that reaches just below the jawline and straight, full bangs that fall just above the eyebrows. For a modern twist, add a touch of texture to the bob with some loose waves. Italian actress Monica Bellucci was seen adorning this look with grace. When it comes to styling, keep the focus on the fringe by ensuring your bangs are always sleek and smooth. Use a flat iron to maintain a straight, polished finish and keep your bangs in place with a good quality hairspray.
6. The Hollywood Bob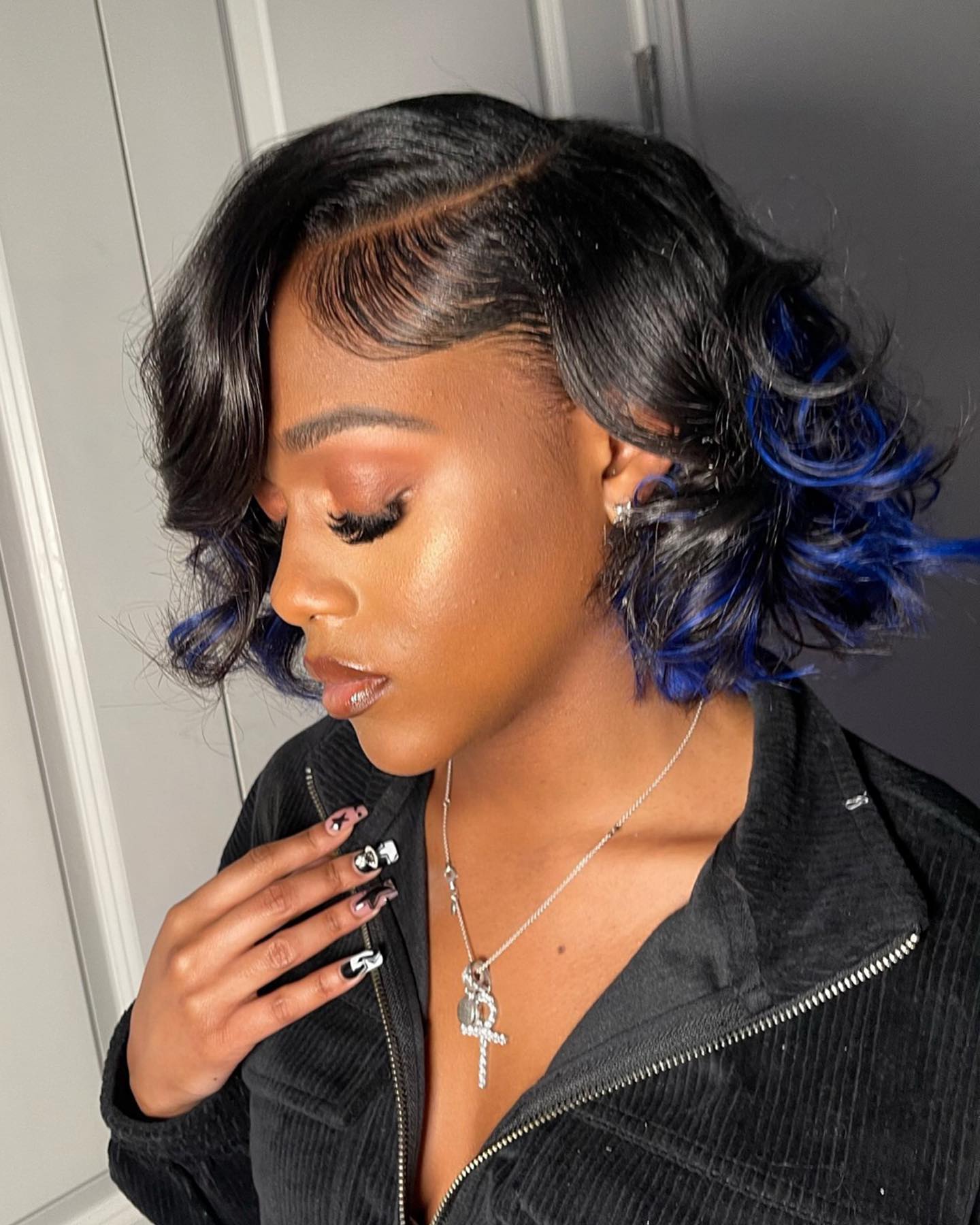 The Hollywood Bob is a glamourous style that features glossy black waves cascading down to the shoulders, with a dash of blue peeking through the ends. This hairstyle embodies the Hollywood glamour of a bygone era, yet the hint of blue gives it a distinctly contemporary edge. Dua Lipa has effortlessly worn this hairstyle, mesmerizing fans with her dark locks contrasted by the unexpected pop of blue. For styling, use a curling iron to create soft waves, and apply a touch of blue hair chalk or semi-permanent dye to the ends for that dramatic, eye-catching finish.
7. The Sharp Bob Hairstyle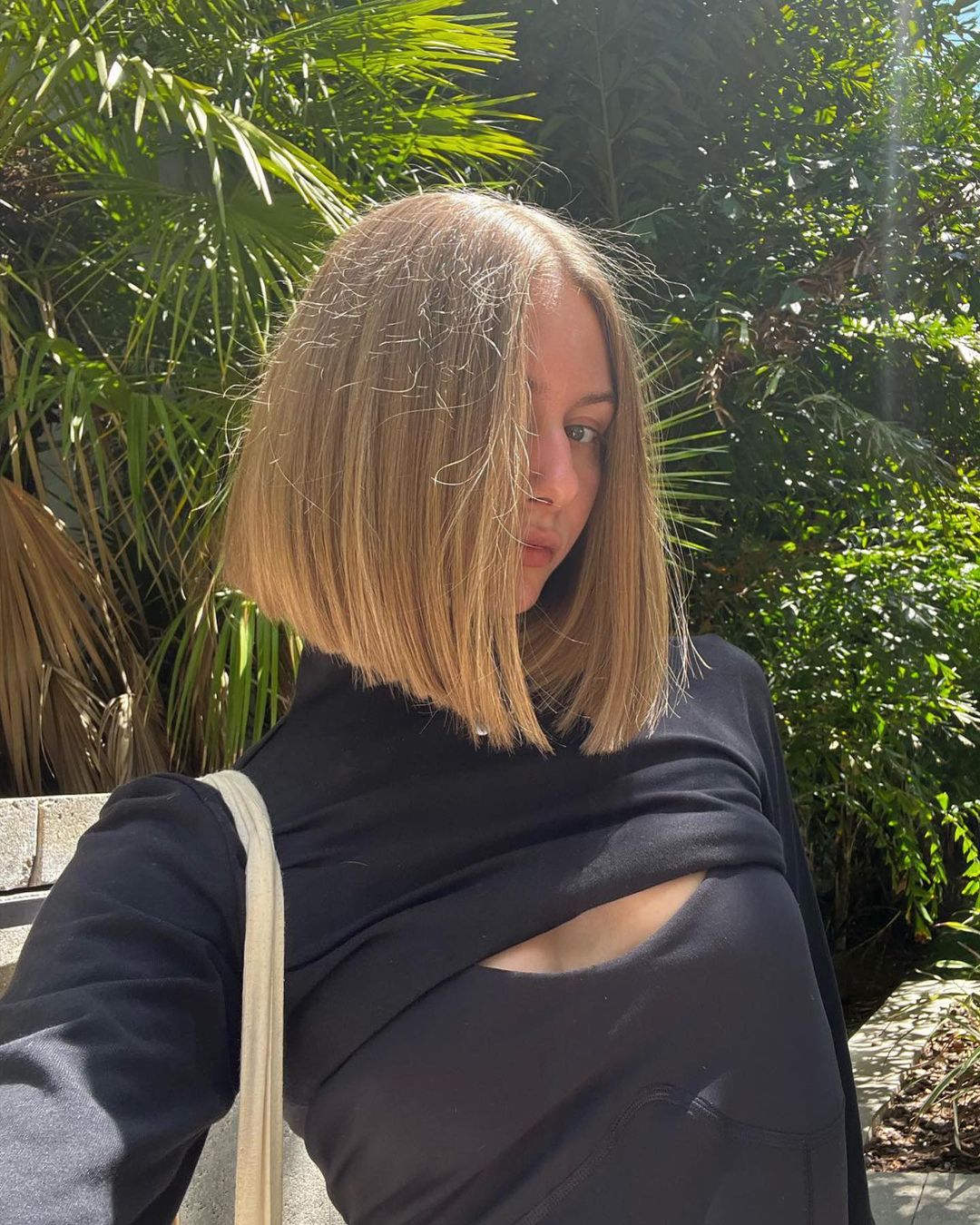 The Sharp Bob hairstyle is for those who prefer a clean, structured look. This bob is characterized by its precision cut and striking straightness, offering a neat, professional look. It's a hairstyle that's not just stylish but also incredibly versatile. Famous for her chic fashion sense, Lucy Liu dons this style elegantly. To style the Sharp Bob, a flat iron is your best friend. Use it to create that flawlessly straight look, and finish with a shine-enhancing hair serum to keep your hair looking sleek and glossy all day long.
8. The Braided Bob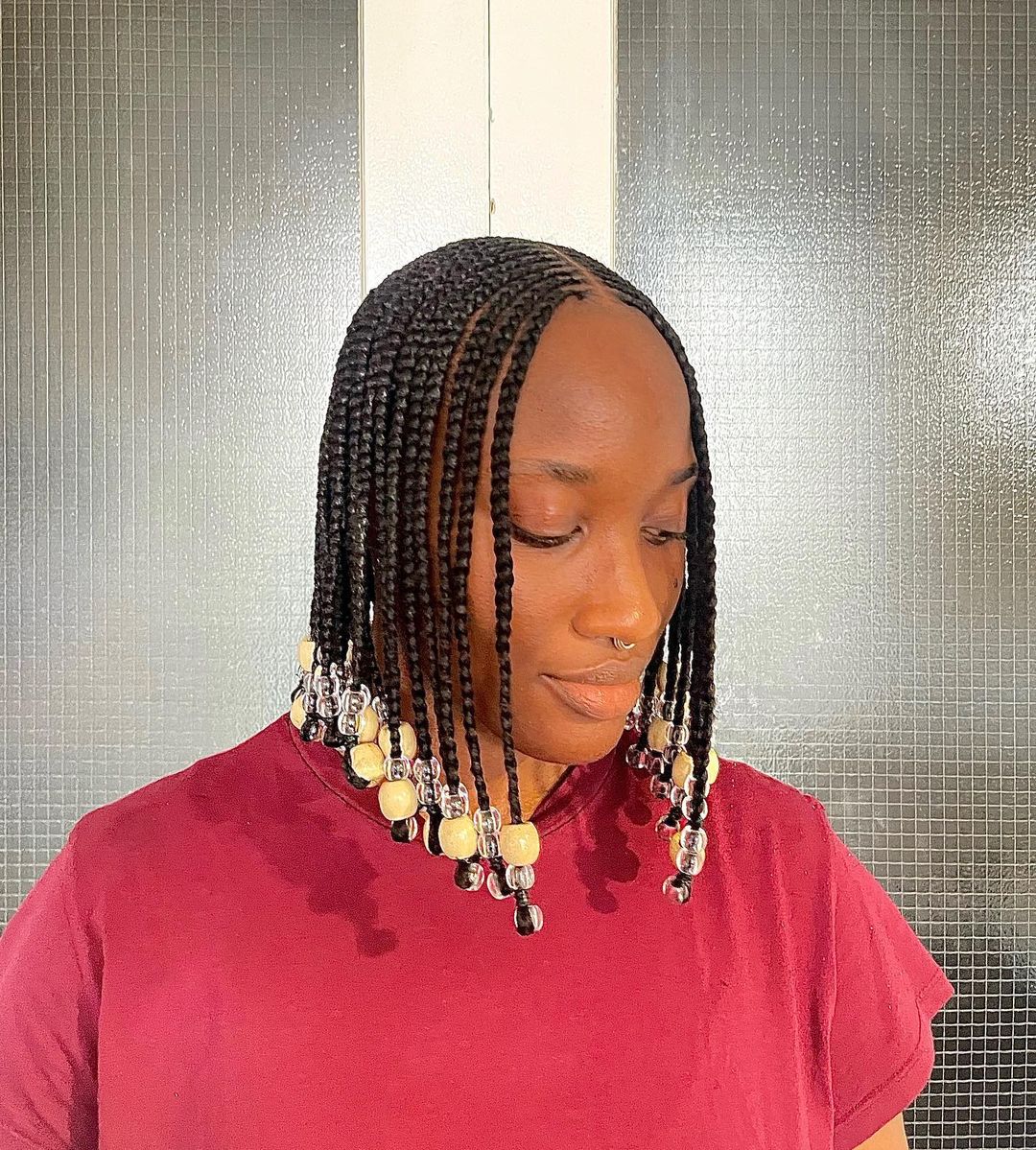 The Braided Black Bob brings together the best of two worlds – the elegance of a bob and the intricate detail of braids. It's a unique and trendy style, offering an interesting twist on the traditional bob. Alicia Keys has been seen rocking this look, her braids adding a bold and edgy feel to her short bob. To maintain this hairstyle, apply a braid-friendly serum to keep your braids looking fresh and frizz-free.
9. The jaw-length bob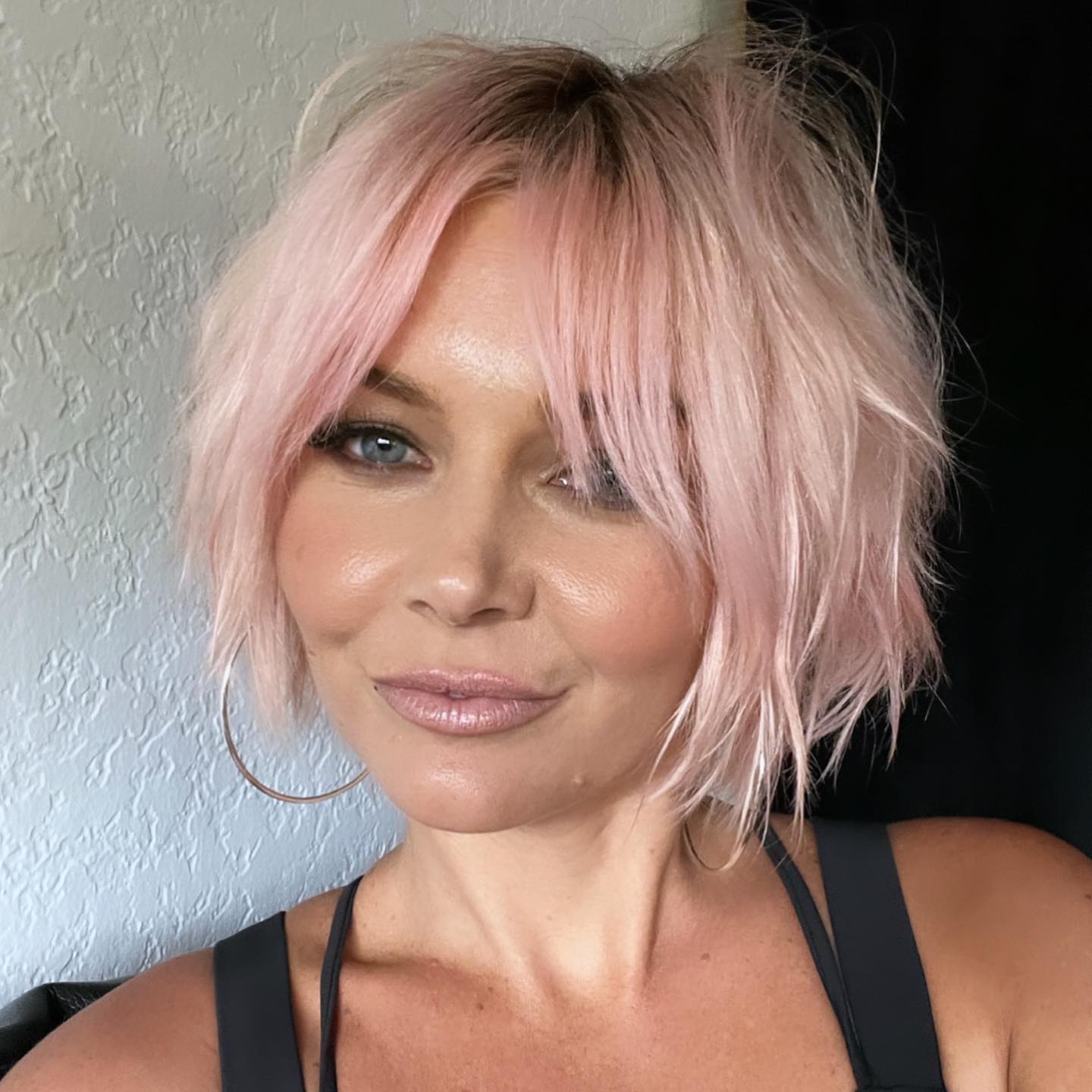 The jaw-length bob is the epitome of chic simplicity. This short bob, hitting right at the jawline, is perfect for showcasing a stunning face. Pop icon, Katy Perry was seen sporting a jaw-length bob in an electrifying pink shade, making a bold statement. For styling, consider using color-protecting products to maintain the vibrancy of the hue. You can also style this bob straight or add a bit of texture with some loose waves.
10. The Textured Bob cut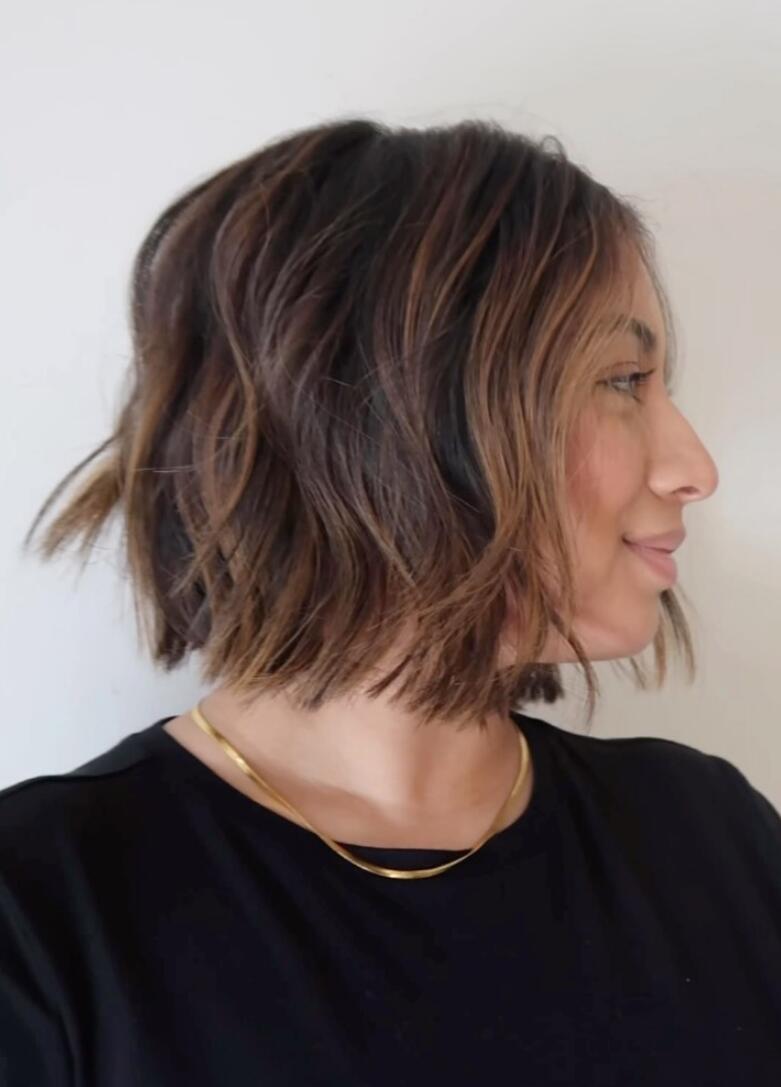 The Short Textured Bob with waves is all about adding volume and movement to the hair. This bob style strikes the perfect balance between polished and effortless. Scarlett Johansson has effortlessly sported this hairstyle, where her tousled waves give off a playful, yet sophisticated vibe. For styling, use a texturizing spray or sea salt spray to add some texture and volume to the waves.
11. The Micro-Bob hairstyles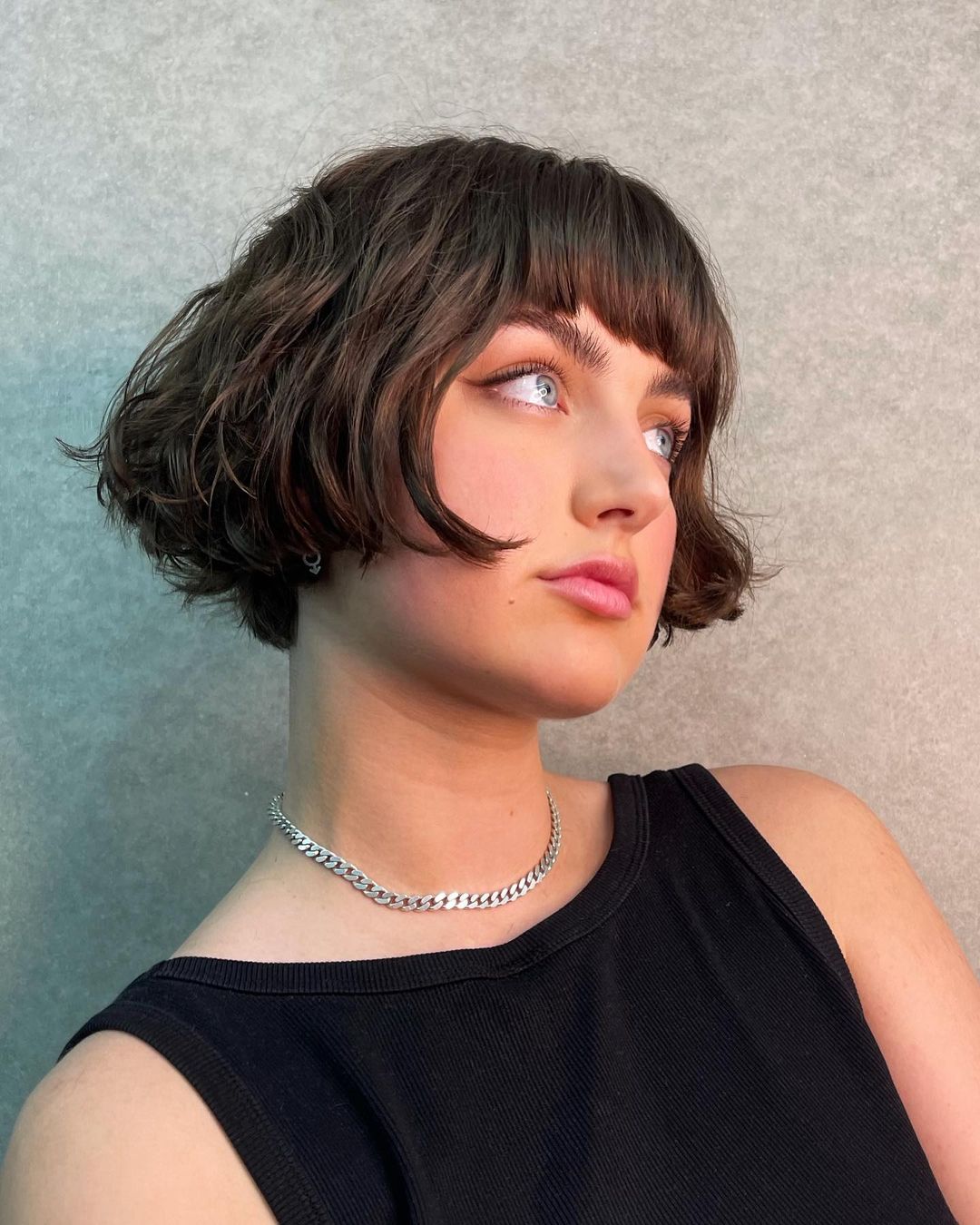 The Micro-Bob with soft curls and bangs is a whimsical hairstyle that radiates a youthful and lively energy. This hairstyle boasts of a short, cropped length, soft, bouncy curls, and a full fringe. Popular actress Emma Stone was spotted with this hairdo, and her soft curls added a lovely feminine touch to her overall look. To maintain this look, use a curl defining cream to keep your curls soft and frizz-free.
12. The French Bob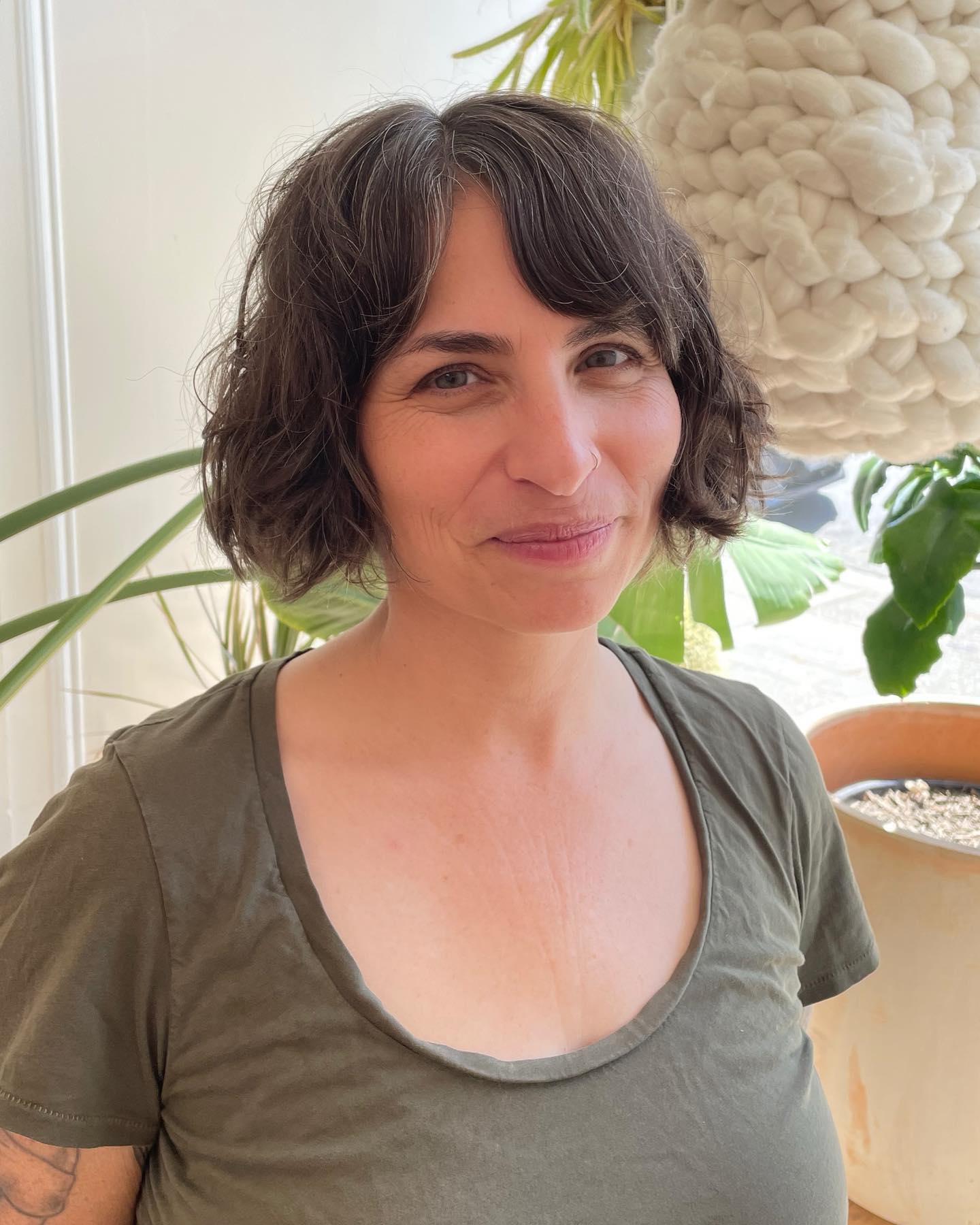 The French Bob is a classic hairstyle that has stood the test of time. This chic bob, complete with a short cut and full bangs, exudes a distinct Parisian charm. French actress, Marion Cotillard, is a well-known ambassador of this timeless hairstyle. For styling, use a round brush to blow-dry the bangs straight, and finish off with a light-hold hairspray to keep them in place.
13. The Classic Bob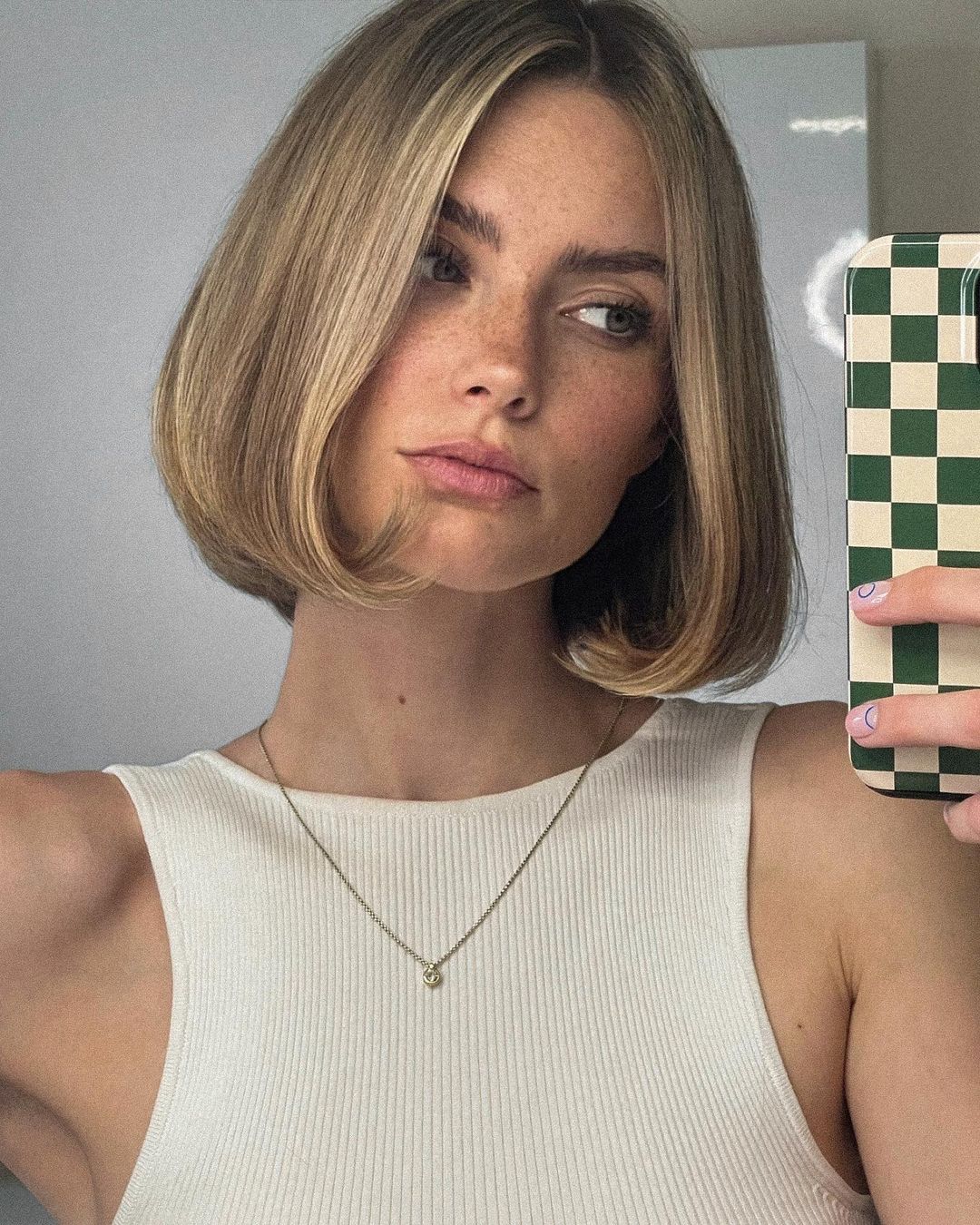 The Classic Bob is the epitome of timeless elegance. This bob is a straight cut at the jawline, and its simplicity is what makes it a favorite. Natalie Portman is known for sporting the classic bob, demonstrating its versatility and elegance. To style, use a flat iron for a sleek finish and apply a shine serum for that extra gloss.
14. The Balayage Bob Cut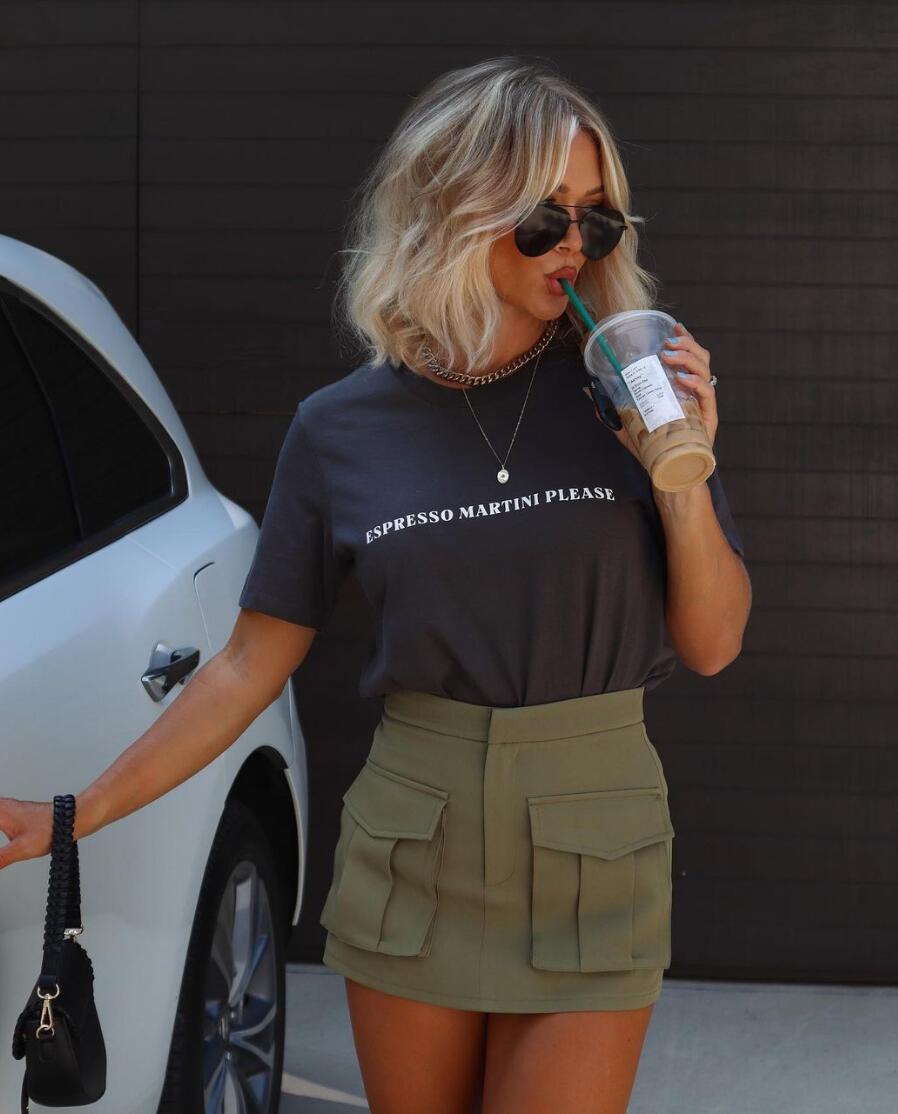 The Balayage Bob Cut is a trendy and modern style that combines the casual length of a bob with the dimensional coloring of balayage. This look was brought to life by fashion icon Olivia Palermo, who paired it with trendy black sunglasses for an ultimate chic look. Styling this cut requires minimal effort; just some volumizing mousse and a quick tousle will keep your balayage looking vibrant and dimensional.
15. Sleek Bob Cut for Girls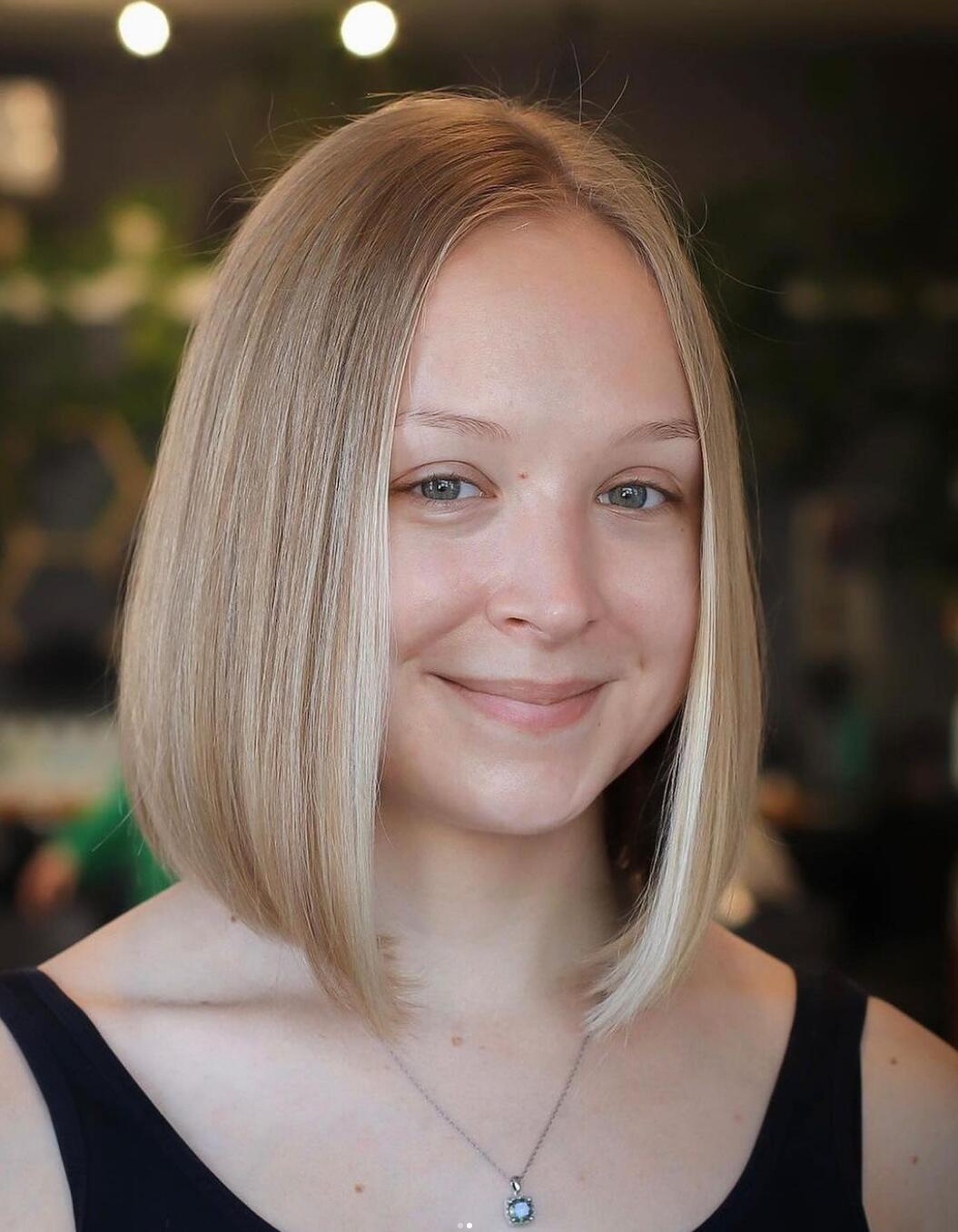 The Sleek Bob Cut is a perfect style for girls seeking a clean, polished look. This bob is characterized by its straight, sleek finish, giving off a sophisticated vibe. Millie Bobby Brown, the young British actress, has been seen adorning this sleek bob, enhancing her youthful charm. To style, use a flat iron to achieve that sleek straight finish, and a shine-enhancing serum for a glossy look.
16. The Bullet Bob Cut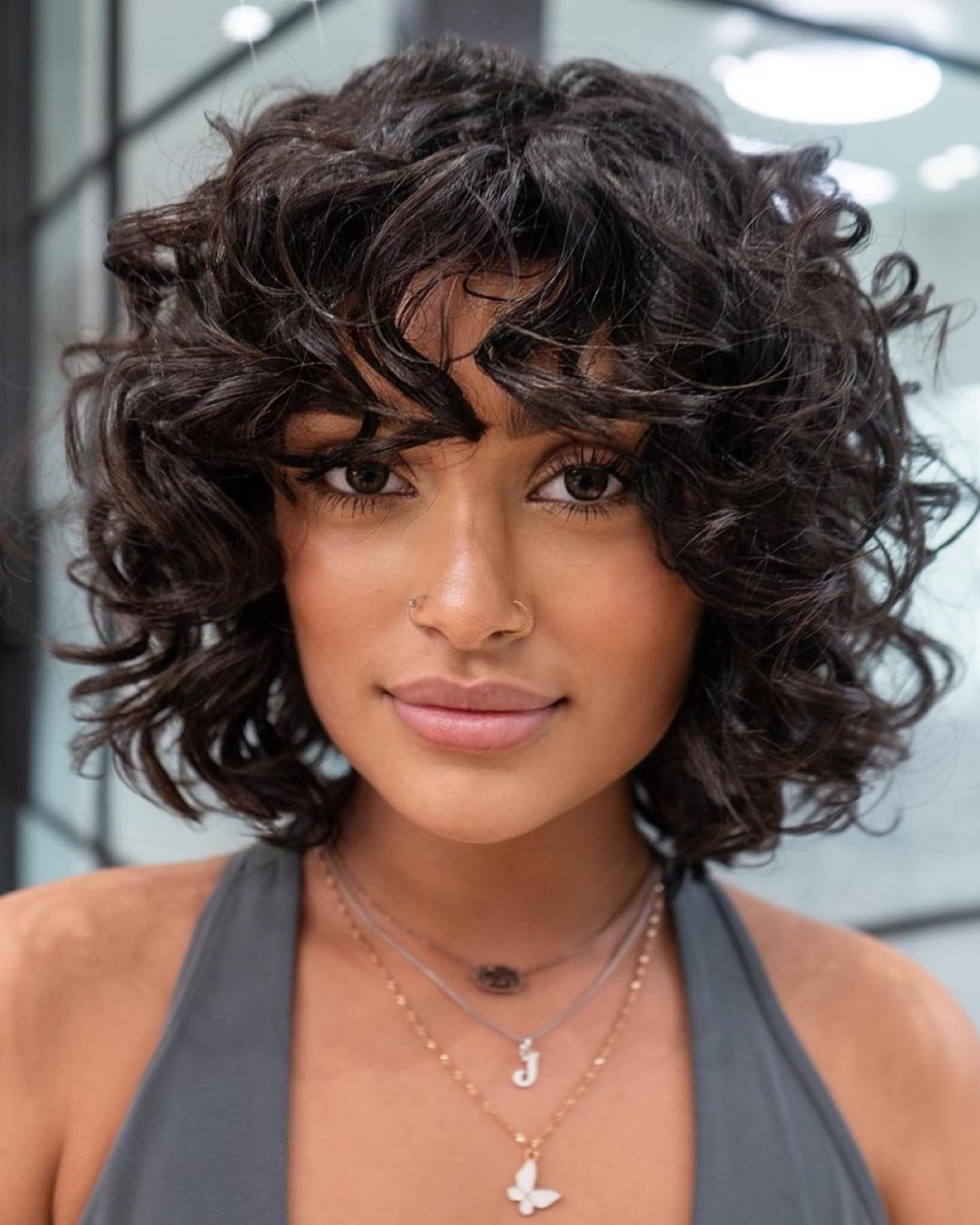 The Bullet Bob Cut is a spectacular blend of style and sophistication. It is characterized by soft, big waves coupled with curly bangs that frame the face beautifully. This hairstyle was made famous by the edgy Rihanna. The woman in the picture, sporting this bullet bob, amplifies her style statement with captivating big eyes, edgy nose rings, and layered necklaces, manifesting an irresistible charm and eclectic persona.
17. The Wavy Bob Cut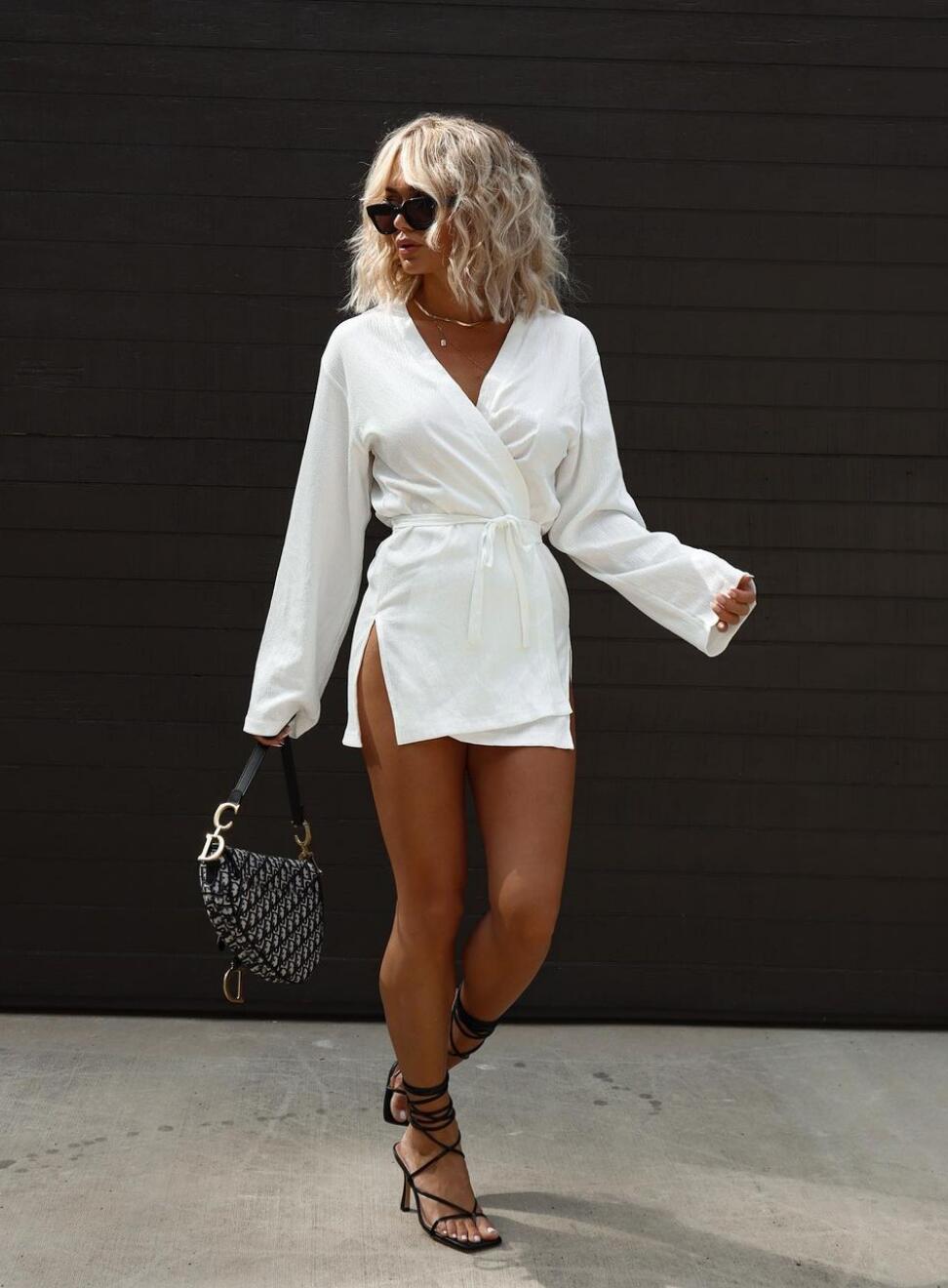 The Wavy Bob Cut at shoulder length is a perfect blend of style and ease. This haircut is versatile, giving a youthful yet sophisticated appeal. Jennifer Aniston is a perfect example of a celebrity sporting this wavy bob. The lady in the image carries this look with an aura of mystery, the black sunglasses adding a stylish element, while her handbag signals a high-fashion approach to her overall look.
18. The Pixie Bob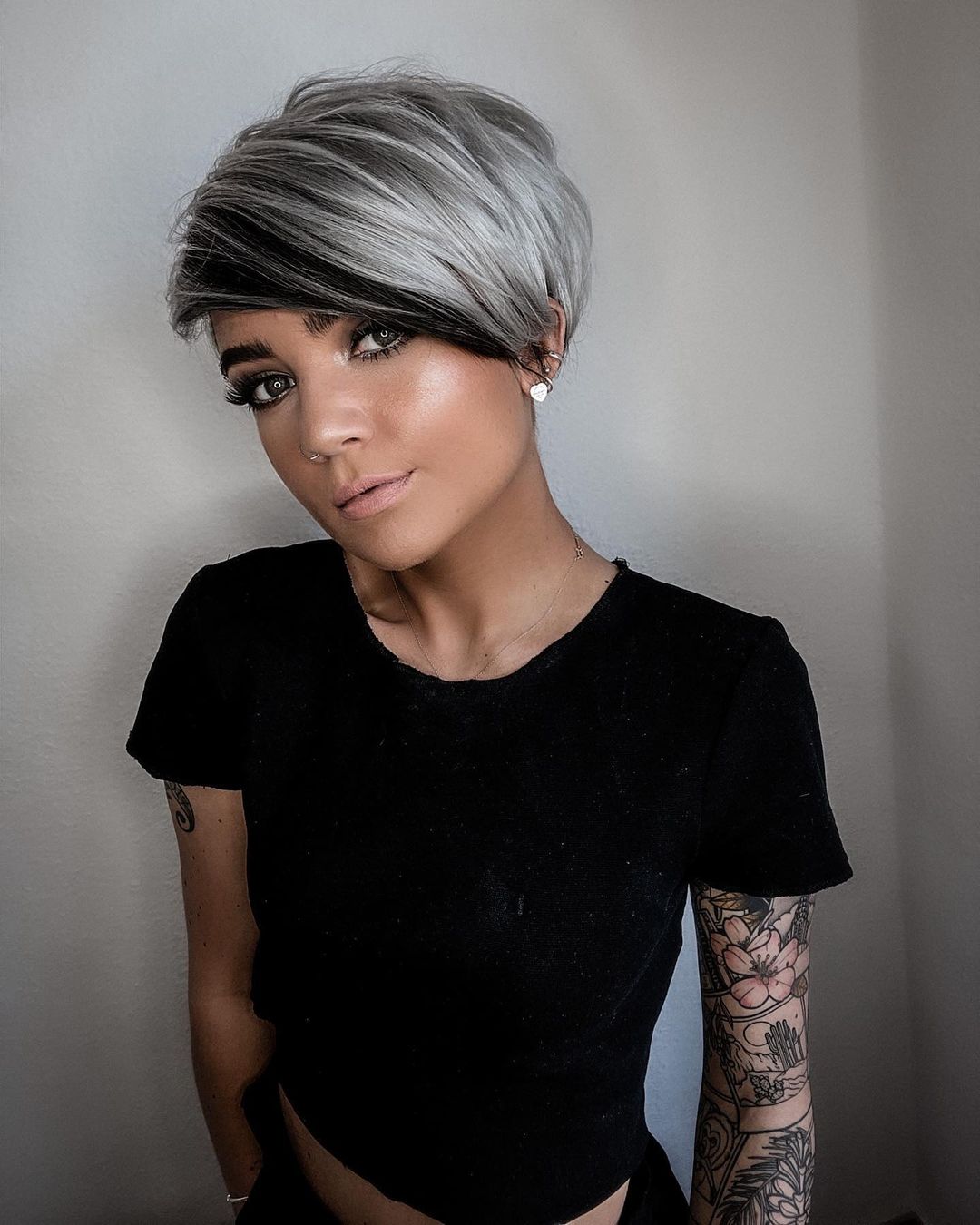 The Pixie Bob is an adventurous take on the classic bob, featuring a chic combination of black and white hair. It's a perfect hairstyle for the modern woman looking for an edgy, yet elegant look. Actress Ruby Rose has often been seen with this edgy hairstyle. The lady in the picture, adorning this look, expresses her individuality with unique earrings, nose rings, a necklace, and tattoos. Her black t-shirt adds a touch of coolness to her overall edgy aesthetic.
19. The Undercut Bob: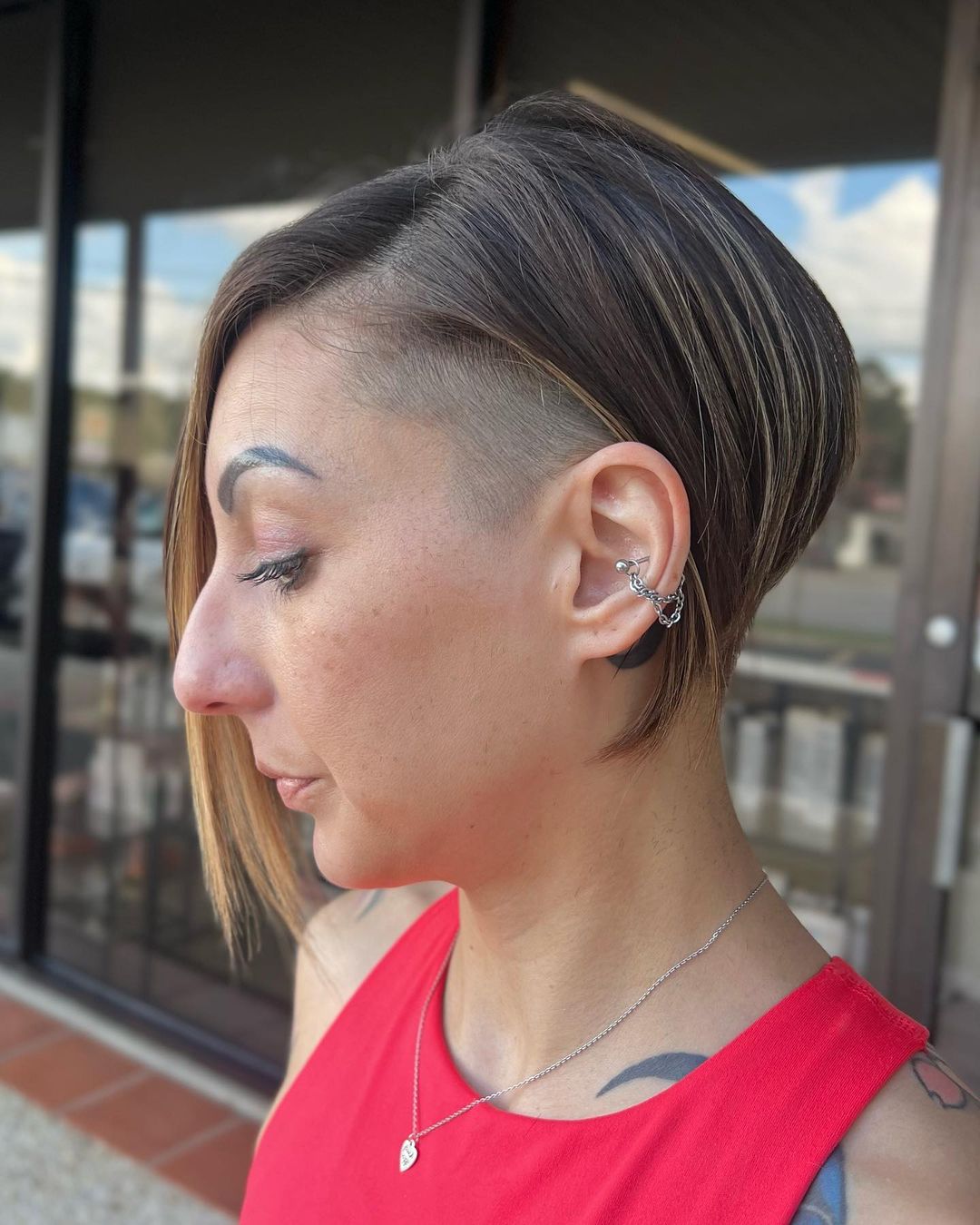 The Undercut Bob is a daring and bold take on the traditional bob. This style typically features a high cut on the under layer of hair while leaving the top layers long, creating an intriguing contrast. Actress Scarlett Johansson has been known to rock this style. The woman in the image, pairing this haircut with stylish earrings, a red t-shirt, a heart necklace, and a shoulder tattoo, exudes a unique blend of style and audacity.
20. The Bubble Bob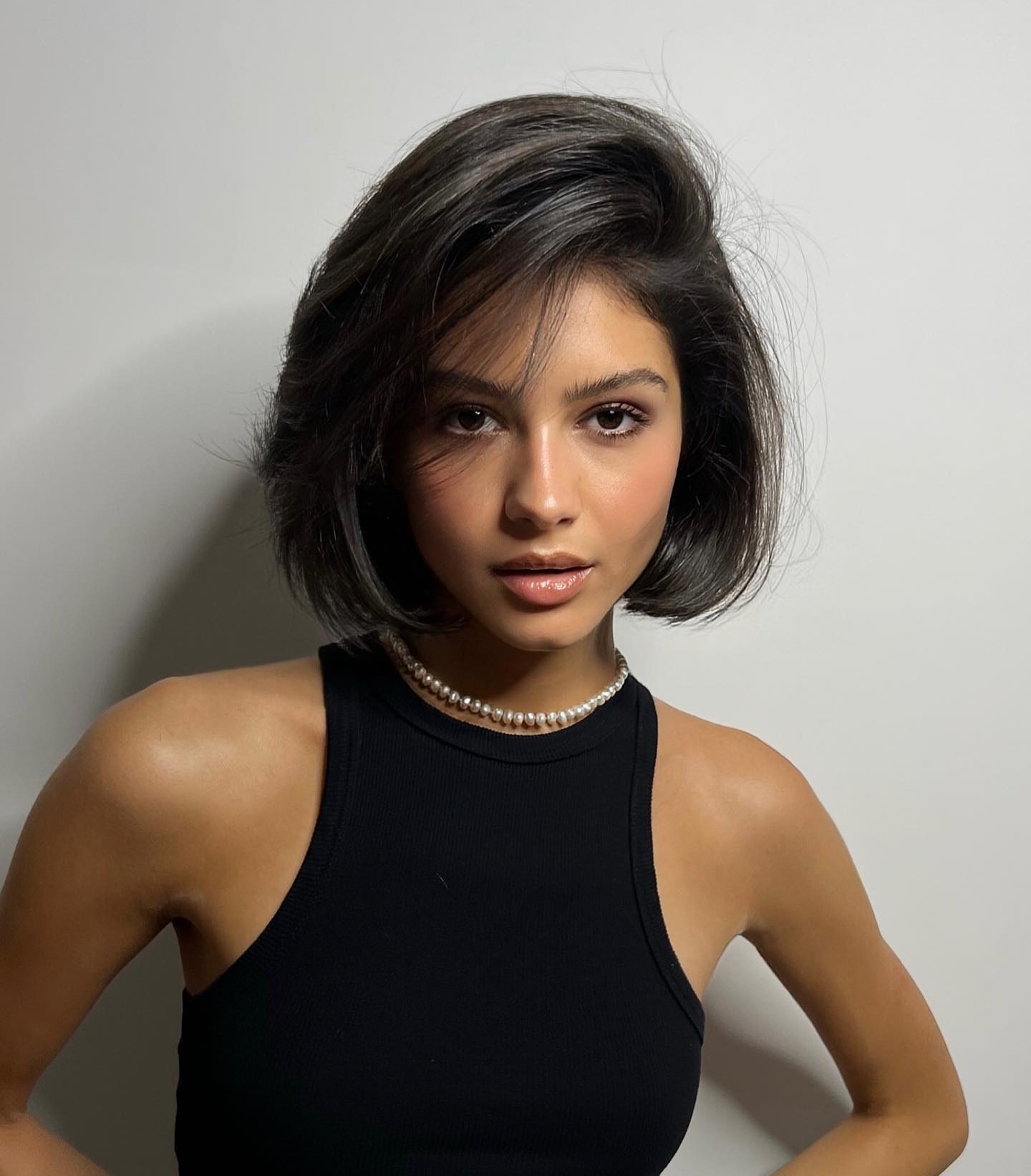 The Bubble Bob is a playful and fun hairstyle that is all about volume. With its side parting and big, voluminous curls, this bob adds an element of fun to any look. Ariana Grande has been seen sporting a variation of this style. The woman in the picture, with her glossy black hair and cute demeanor, truly embodies the cheerful spirit of the bubble bob.
21. Asymmetrical Bob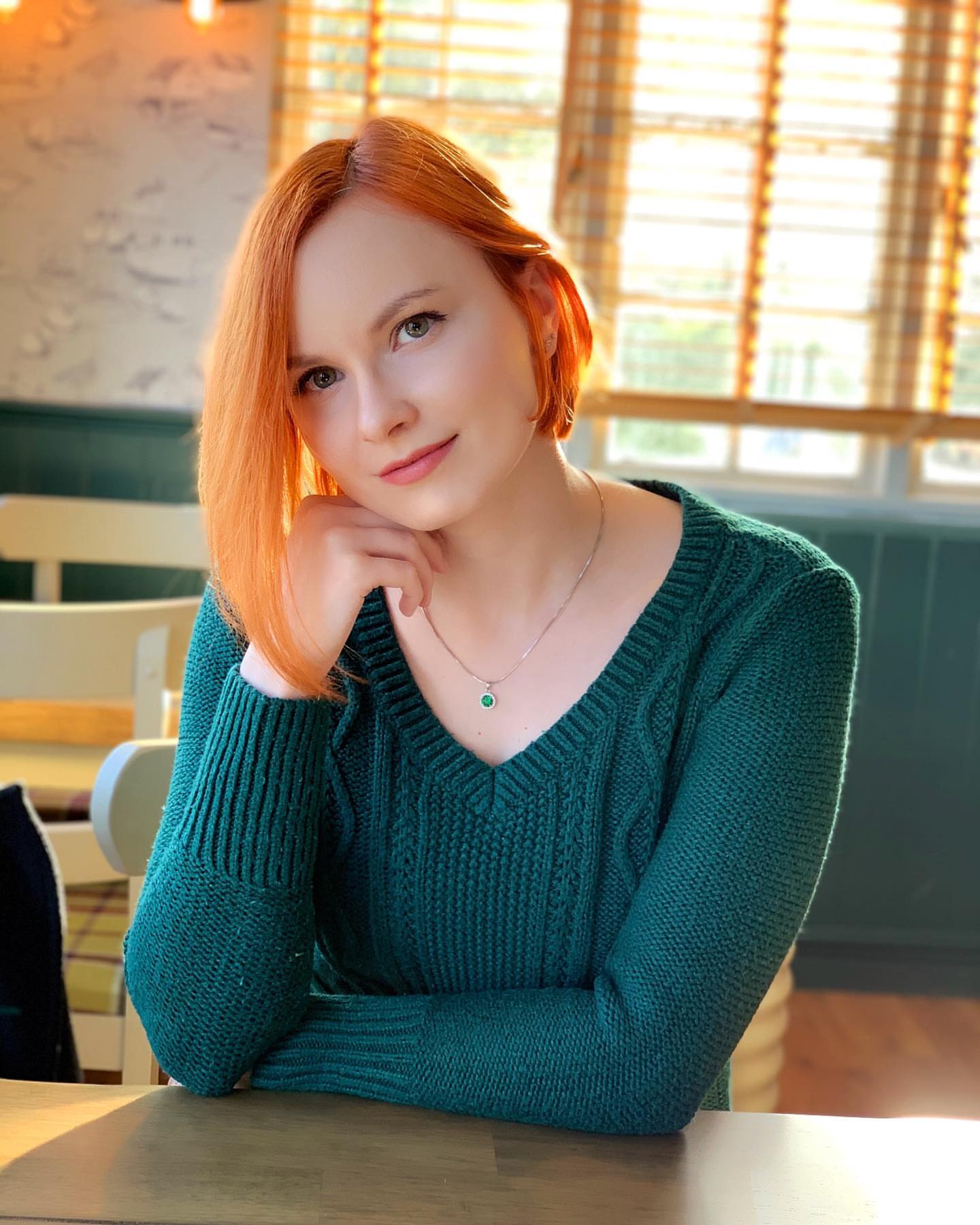 The Asymmetrical Bob, much like Halsey's daring styles, is an intriguing hairstyle that commands attention. Paired with a vibrant red hair color, it's a bold statement that would be at home on the red carpet or a downtown music festival. It's a look that pairs equally well with a green diamond necklace and a matching green sweater, demonstrating this style's versatile fashion-forward appeal.
22. The Concave Bob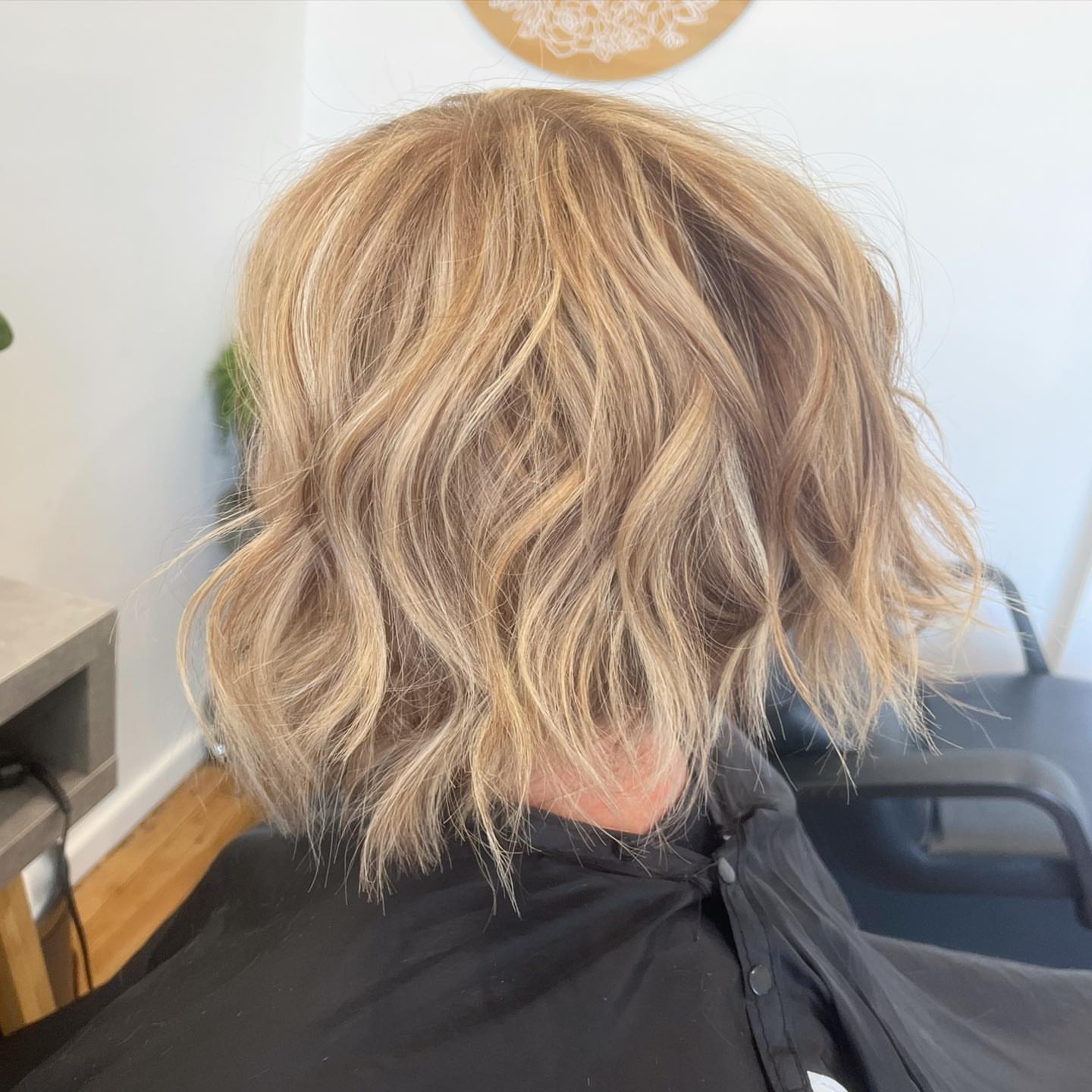 Taking inspiration from the classic elegance of Victoria Beckham, the Concave Bob, also known as an inverted bob, is a timeless hairstyle that perfectly frames the face. This version, featuring soft waves and curls, adds a romantic and feminine touch to the structured cut, resulting in a look that is both refined and approachable.
23. Purple Messy Bob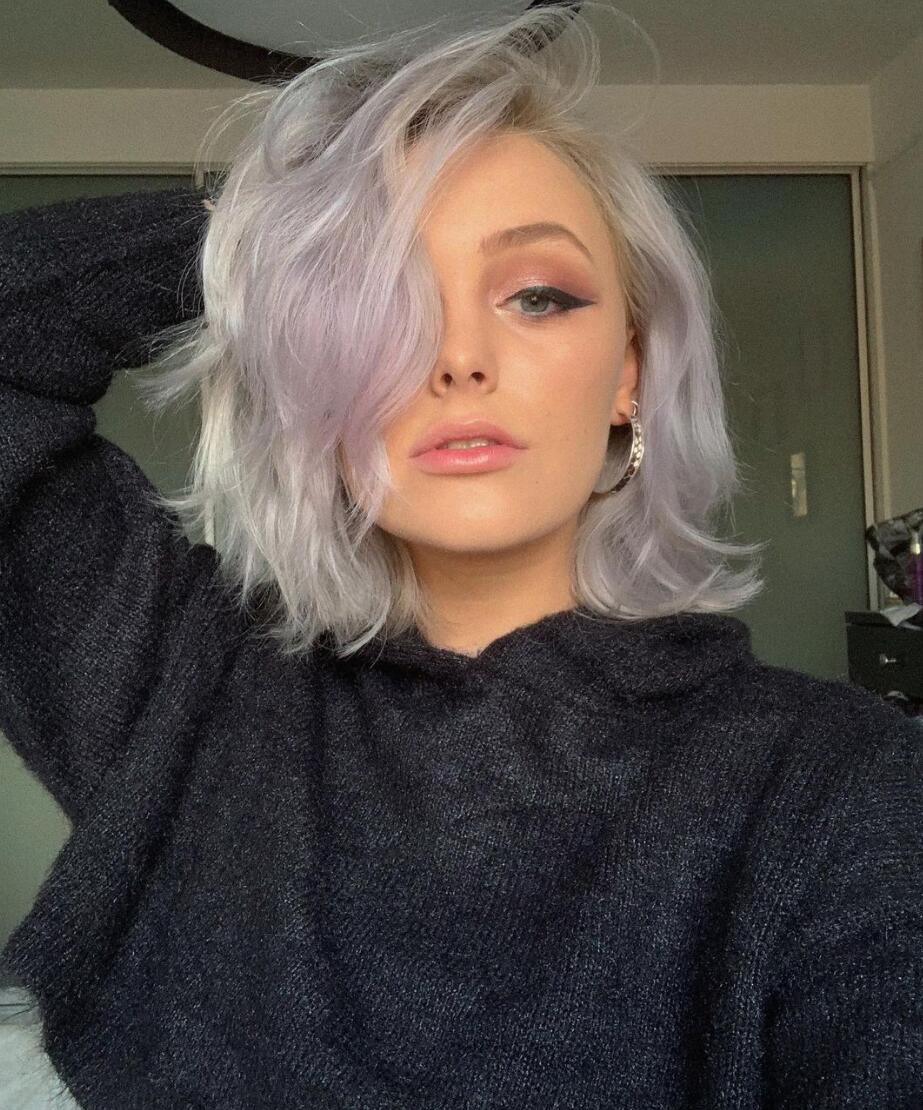 The Purple Messy Bob, reminiscent of Nicole Richie's adventurous styles, is an avant-garde hairstyle that exudes a whimsical vibe. Its light purple color and side parting offer a fresh, unique look that's sure to turn heads. Paired with a simple black sweater, it's the focal point of any outfit, demonstrating that style and color can make a significant impact.
24. The Long Bob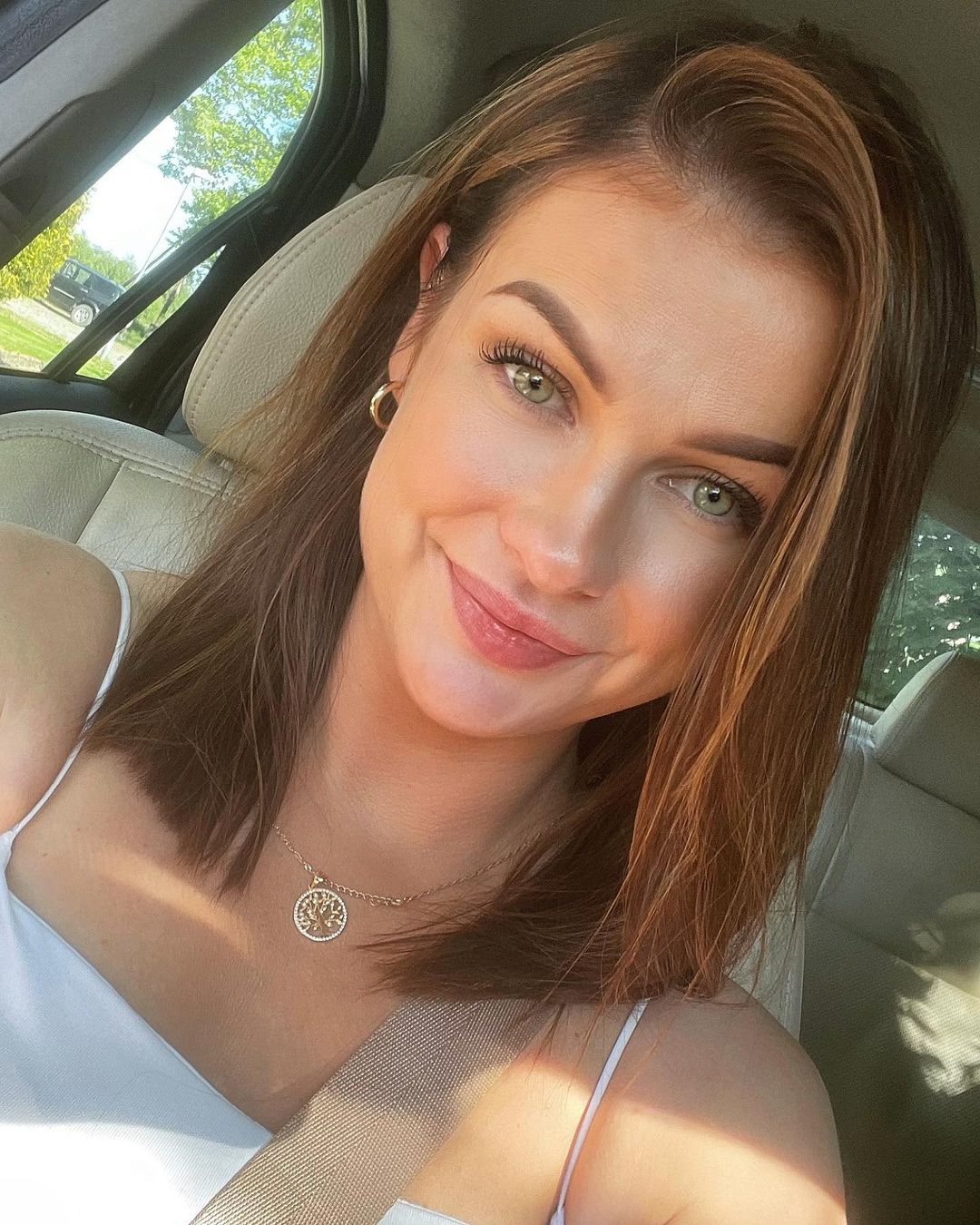 The Long Bob, or 'lob', is a universally flattering hairstyle that can be tailored to suit any face shape. This version, featuring a side parting, evokes the chic and sophisticated aesthetic of celebrities like Kendall Jenner. The inclusion of gold earrings and a matching necklace brings an extra touch of glamour to this versatile hairstyle.
25. The Shaggy Bob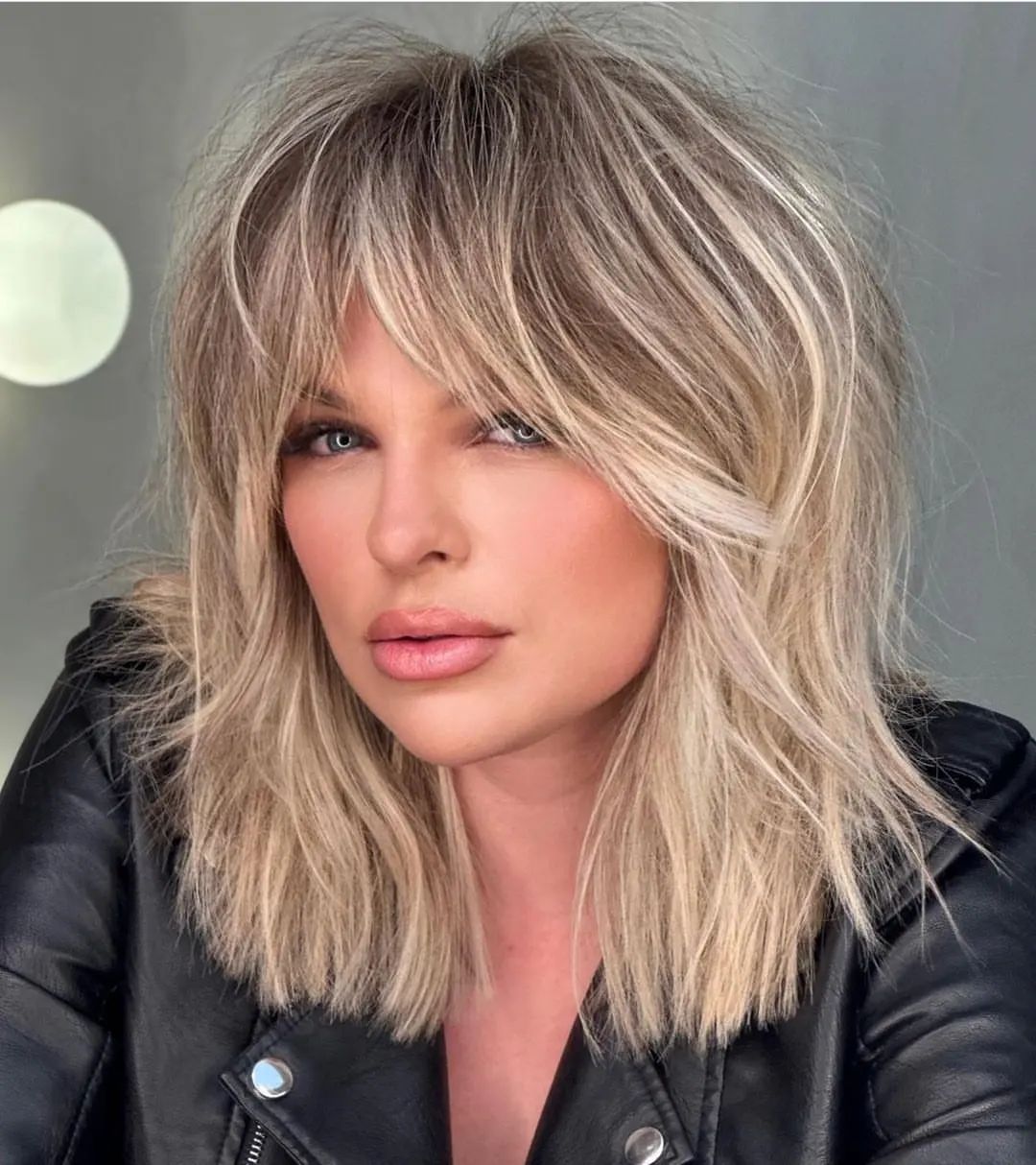 The Shaggy Bob, a style that Taylor Swift has sported in the past, is a retro-inspired hairstyle that's making a significant comeback. Characterized by its heavy bangs and layered lengths, it offers an edgy, rock-and-roll vibe. Despite its seemingly disheveled appearance, the Shaggy Bob is a stylish and low-maintenance choice for those seeking a hairstyle that makes a statement.
26. The Short Blunt Bob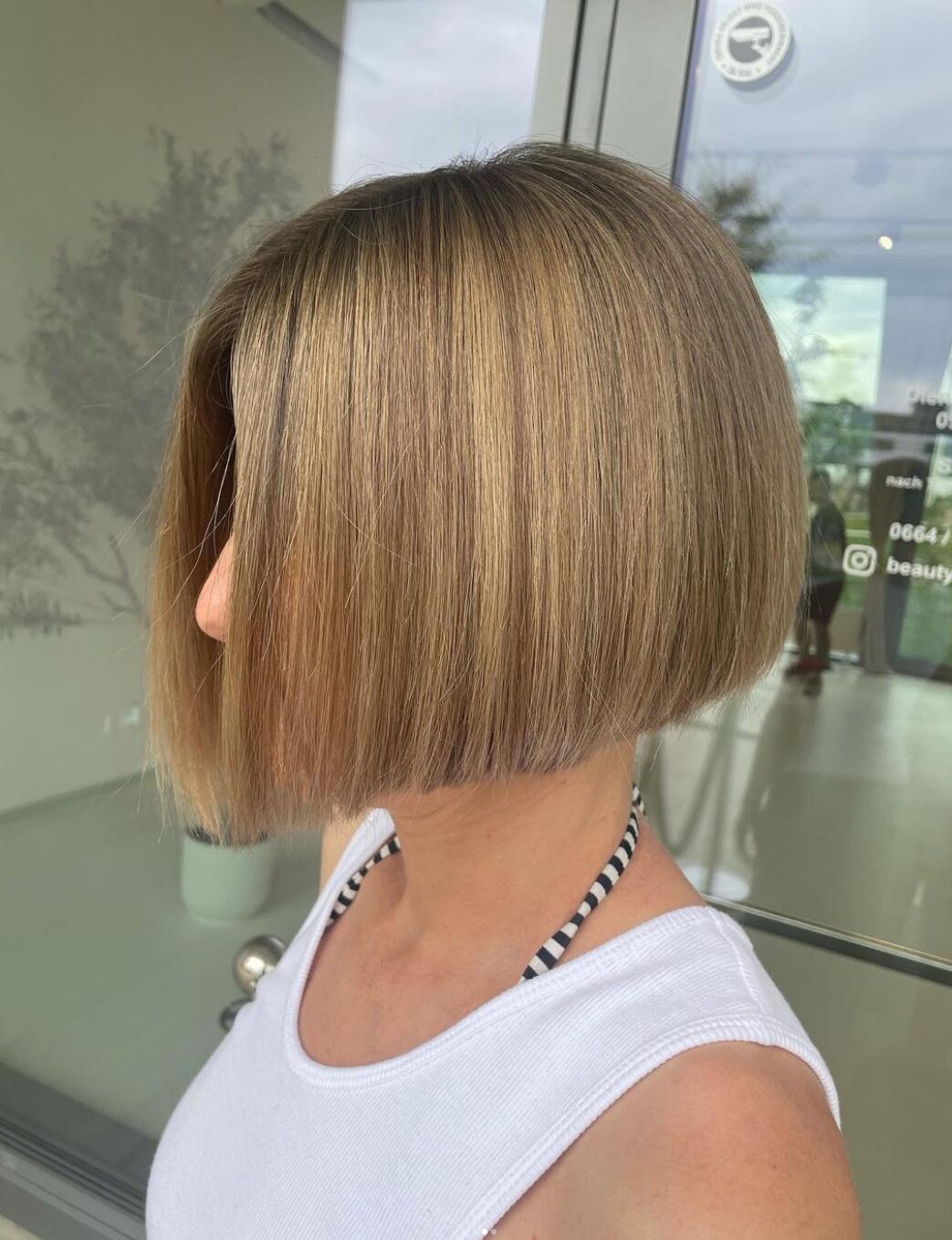 Taking inspiration from Jennifer Lawrence, the Short Blunt Bob is a stellar choice for a polished, sleek look. This cut is characterized by its even, blunt ends typically falling at the jawline. What makes this style stand out is its clean and precise lines that provide a structured silhouette. The simplicity of the cut allows for versatility in styling and lets your facial features take the spotlight. Depending on your personal style, this cut can be worn smooth and sleek, or messy for an edgy vibe. The Short Blunt Bob is for those who embrace a chic, minimalist aesthetic with a touch of sass.
27. The Graduated Bob Cut with Waves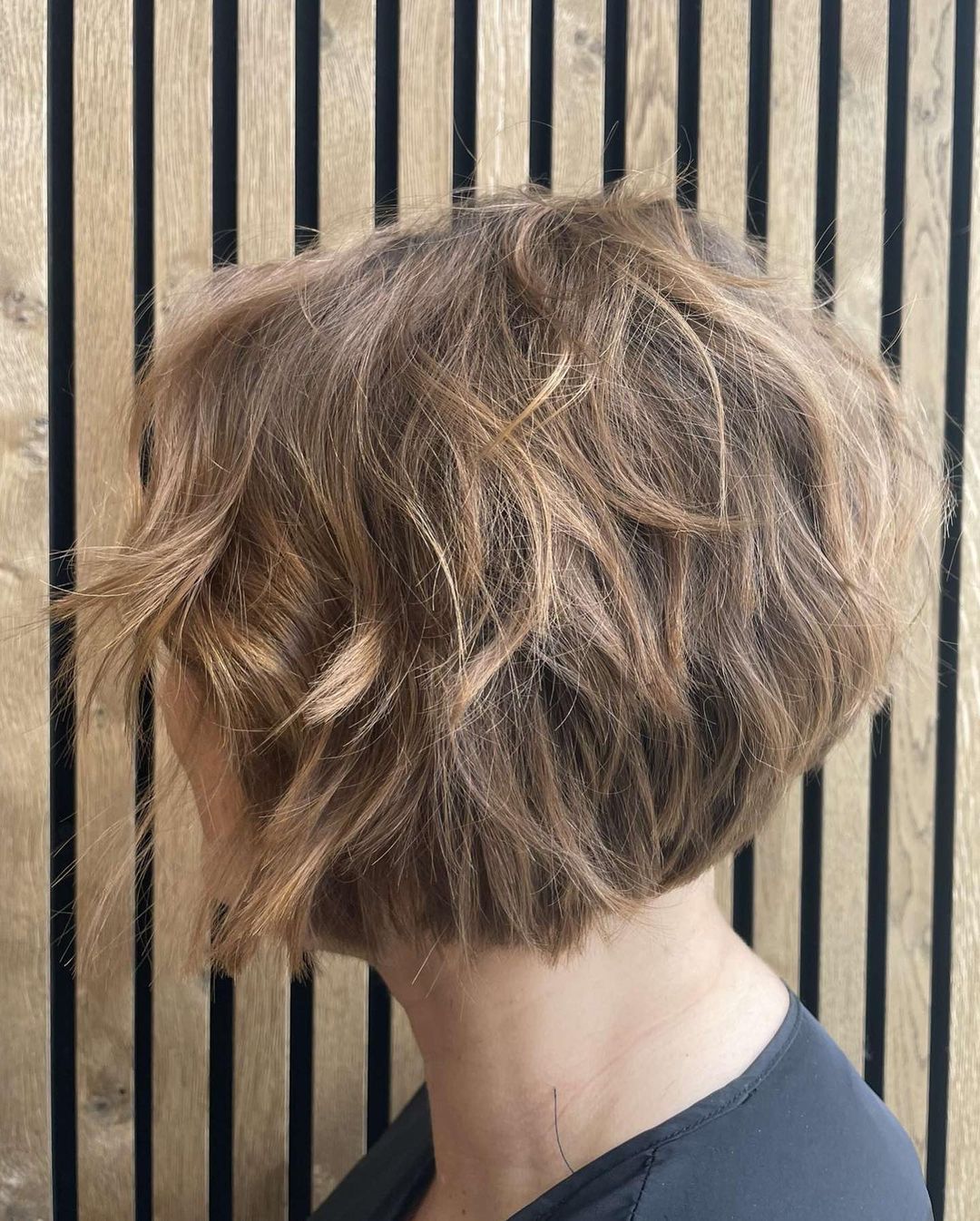 As worn by Keira Knightley, the Graduated Bob Cut with Waves is elegance personified. This cut features stacked layers at the back that gradually become longer towards the front. The addition of waves adds a touch of softness to the sleek structure of the cut. The layers create a voluminous lift at the back, giving the illusion of a fuller hairstyle. The waves make it an ideal style for those with naturally wavy hair, but it can also be easily achieved with a curling wand or even flat iron.
28. Blonde Angled Bob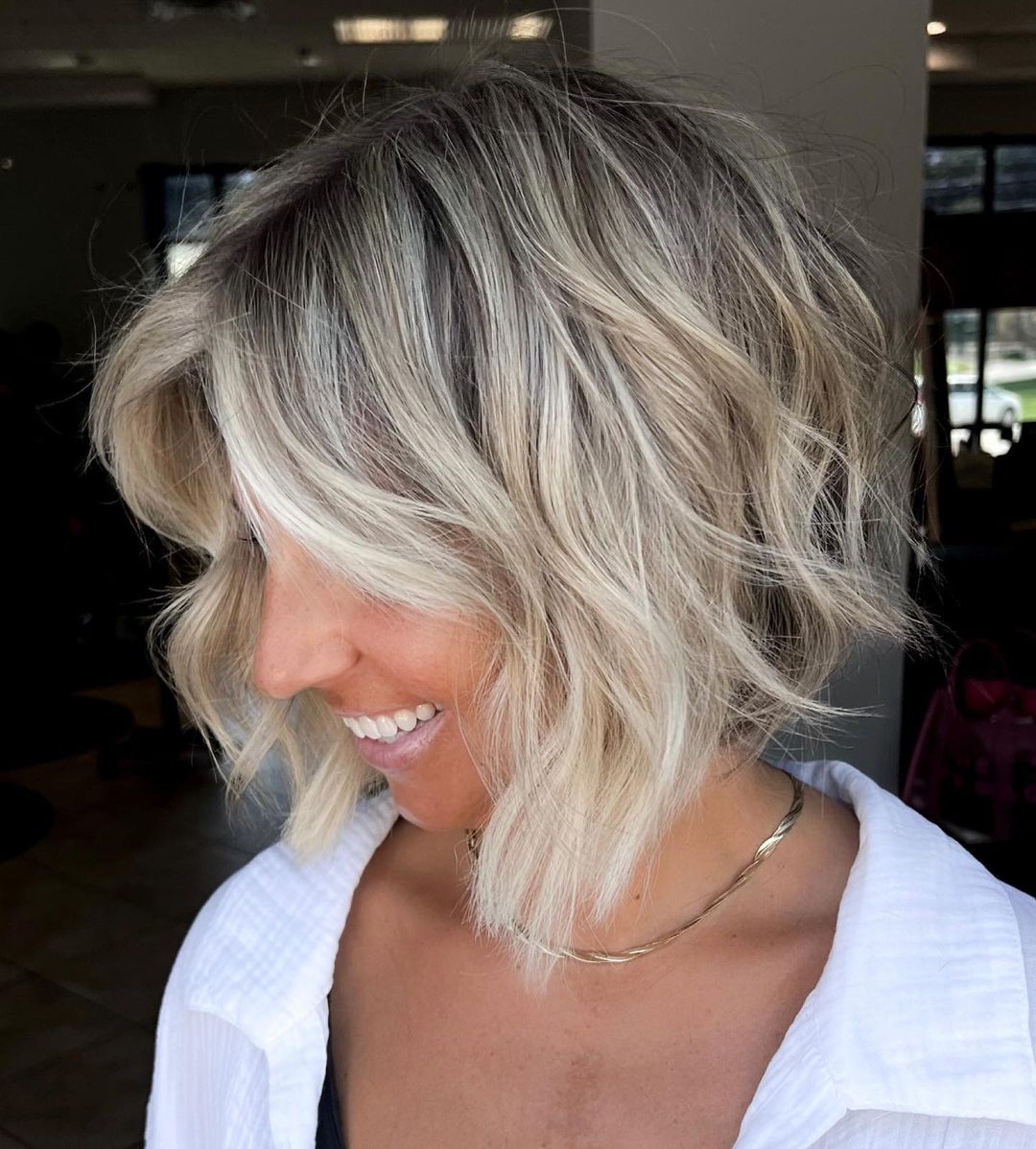 No one has rocked the Blonde Angled Bob quite like Gwen Stefani. This stunning, statement hairstyle features a sharply angled perimeter that can be customized to flatter different face shapes. The longer length in front frames the face, while the shorter back keeps it modern and fresh. The striking blonde hue catches light wonderfully, amplifying the dimension and movement within the cut. A Blonde Angled Bob is perfect for those seeking a bold, dramatic look.
29. The Chic Angled bob with bangs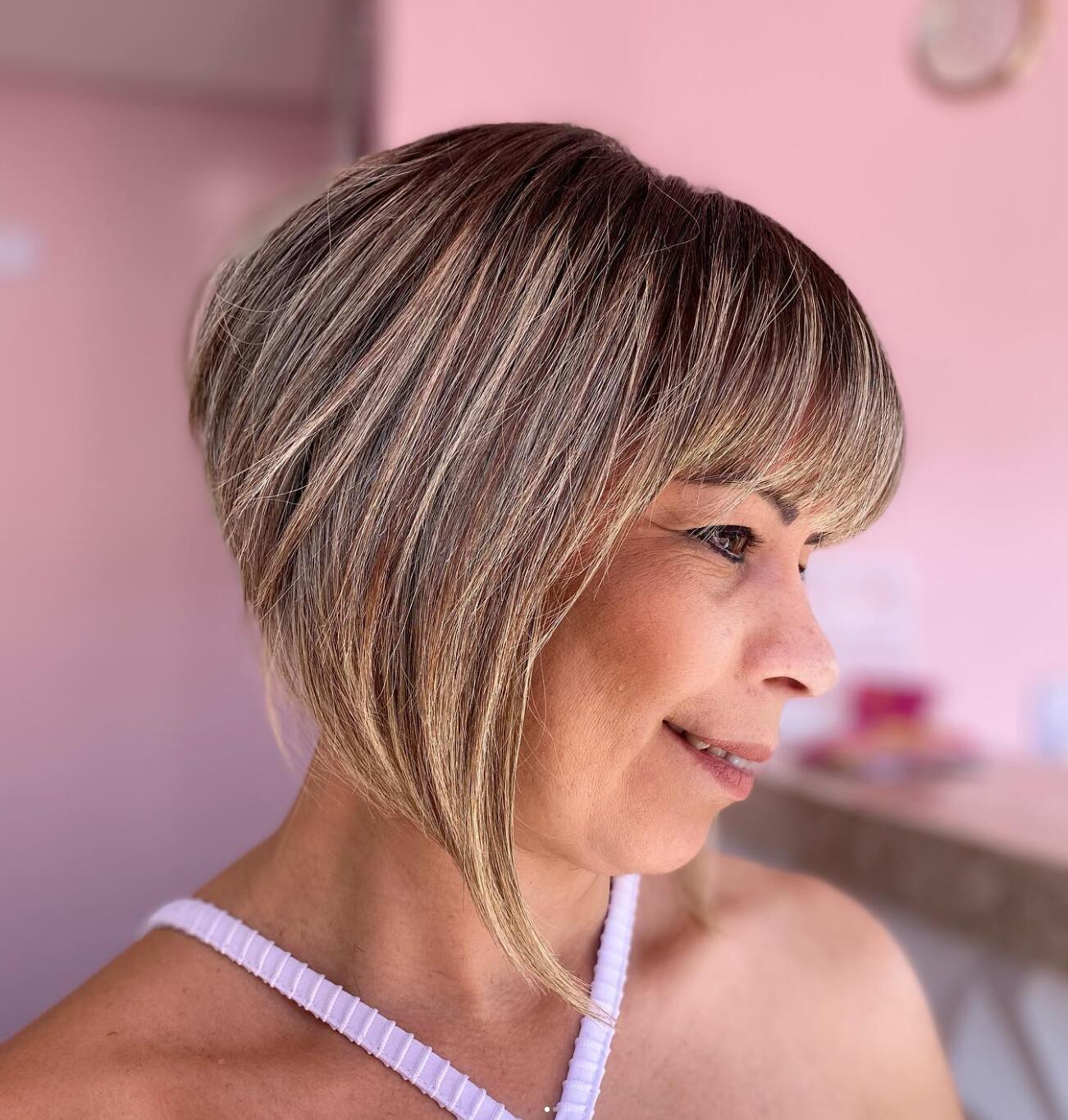 Emulating the versatility of Cameron Diaz's hairstyles, the Chic Angled Bob with Bangs is a harmonious blend of elegance and charm. This style features an angled cut that is longer at the front and shorter at the back, coupled with a soft fringe that effortlessly frames the face. The bangs add a youthful charm and can be tailored to complement your facial structure. Whether you choose to wear your bangs straight or side-swept, they add an extra layer of sophistication to the overall look.
30. Short Curly Bob Hairstyle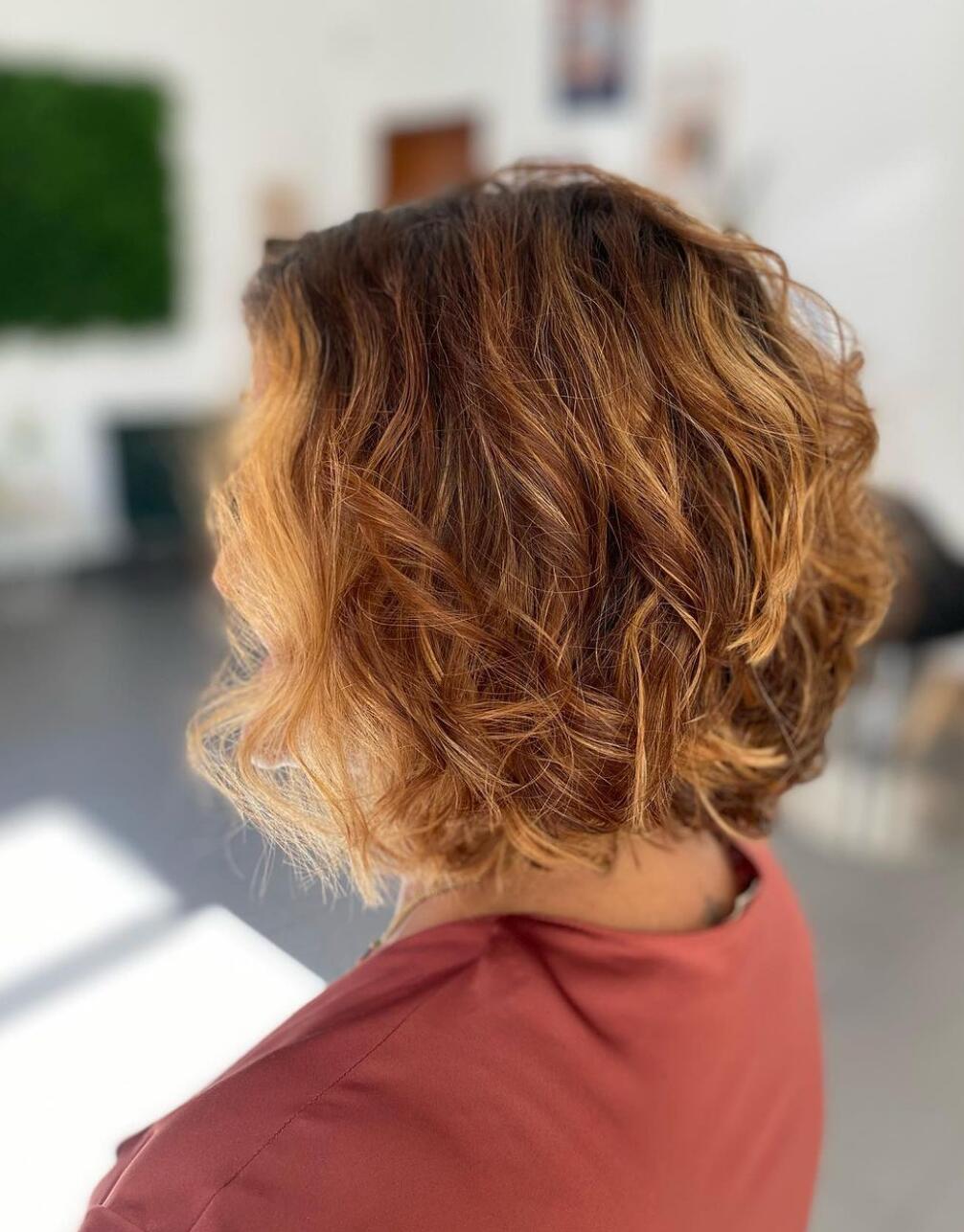 Last but not least, inspired by the vivacious Shakira, the Short Golden Curly Bob Hairstyle is the epitome of energetic glamour. This style is characterized by its voluminous, light-catching golden curls, typically cut to jaw length. The curls add a lively bounce and movement to the hair, embodying energy and passion. The golden hue accentuates the texture and depth within the curls, creating a stunning, light-reflective look. This is a hairstyle for those who are unafraid to stand out and let their hair do the talking.
Each bob hairstyle presents a unique blend of style, charm, and attitude. From the chic, minimalist allure of the Short Blunt Bob, to the dramatic flair of the Blonde Angled Bob, or the energetic glamour of the Short Golden Curly Bob, there's a bob cut to resonate with every personality and style preference.
The versatility of these hairstyles is truly remarkable. They adapt beautifully to different hair textures and lengths, and can be tailored to suit individual face shapes and features. Furthermore, they all possess the wonderful ability to transform and elevate your look, adding an edge of sophistication or a dash of boldness as desired.
Celebrities like Jennifer Lawrence, Keira Knightley, Gwen Stefani, Cameron Diaz, and Shakira, have all demonstrated the timeless appeal and transformative potential of bob hairstyles. Their individual takes on these cuts have inspired countless fans worldwide and have sparked trends that continue to dominate the fashion and beauty world.
It's also important to note that while these hairstyles can be maintained and styled at home, professional input can help achieve the desired outcome. Regular trims and proper hair care routines will ensure your bob stays fresh and stylish.
Finally, the choice of bob ultimately comes down to personal style and preference. It's about choosing a hairstyle that not only complements your physical features but also aligns with your personality, lifestyle, and the image you wish to project. Whether it's edgy and bold, soft and romantic, or sleek and sophisticated, there's a bob hairstyle out there that's perfect for you.
These hairstyles aren't just about aesthetics, they're also a form of self-expression. They tell a story about who you are and what you represent. So embrace the bob haircut trend and let your hair make a statement that's uniquely yours.
FAQ
Is a Bob hairstyle suitable for me? What are the advantages of a Bob compared to other hairstyles?
The beauty of bob hairstyles is their versatility, making them suitable for almost anyone. Advantages include easy maintenance, a timeless look, and adaptability to different hair textures. They can be tailored to flatter different face shapes, and can easily be dressed up or down for any occasion.
How do I choose a Bob hairstyle that suits my face shape? Which type of Bob is best for long faces, round faces, square faces, etc.?
To choose a bob that complements your face shape, consider these general guidelines:

Long Faces: Bobs that are chin-length or slightly longer, possibly with waves or curls, can help to visually widen a long face.
Round Faces: Longer bob hairstyles that fall past the chin can help to elongate a round face, while side partings or asymmetrical cuts add an interesting angle.
Square Faces: Softening features like gentle waves or curls, or a bob that's slightly longer at the front, can complement a square face.
Heart-Shaped Faces: Chin-length or longer bobs that add volume around the lower part of the face can balance a heart-shaped face. Remember, these are general suggestions, and you should always choose a hairstyle that you love and feel comfortable with.

What kind of care and maintenance does a Bob hairstyle require? How can I keep the shape and style of my Bob intact?
Regular trims (every 6-8 weeks) are key to maintaining the shape of your bob. Depending on your hair type, you might also consider using specific hair products. For example, volumizing products for fine hair, or smoothing products for frizzy hair. Using a heat protectant before styling with heat, and investing in a good quality brush can also help keep your bob looking its best.
When is it appropriate to wear a Bob hairstyle? How can I make my Bob hairstyle look more formal or casual?
A bob hairstyle is a classic cut that can be worn in any situation. For a more formal look, try styling your bob with smooth waves, sleek straightening, or even an updo like a low bun. For a casual look, you could embrace a messier texture, or even accessorize with headbands, clips, or hats.