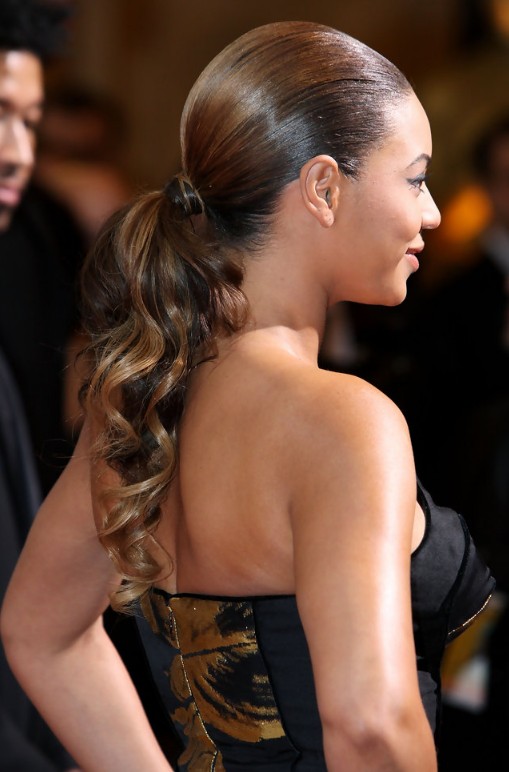 Back View of Beyonce Knowles Sleek Curly Ponytail
Still don't have any ideas for your party or prom or homecoming? If you wear long hair, why not consider the sleek curly ponytail? Here is a good one from Beyonce, she chose this slick hairstyle for the Academy Awards.
The curly ponytail is a quick hair style that can be enhanced with jeweled combs or decorative pins. A curly ponytail can add instant glamor to both casual and even formal styles. Since more attention will be drawn to your face, complement this simple style by playing up your eyes.