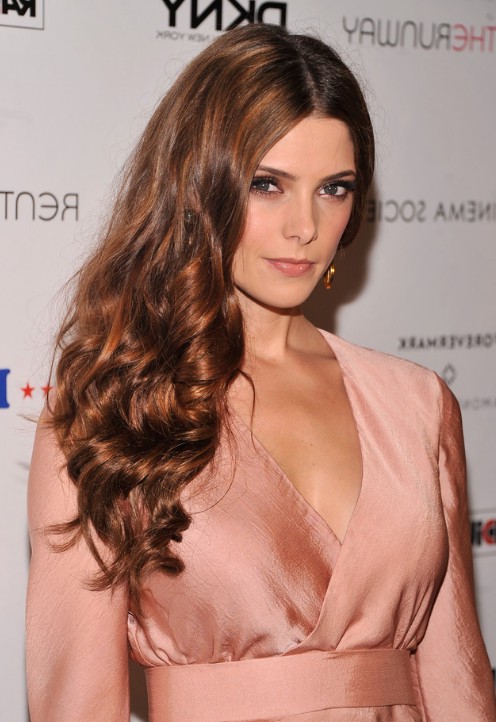 Celebrity hairstyles: sexy long copper wavy hairstyle from Ashley Greene
Wow! No wonder these gorgeous burnished waves made Ashley's fellow guests 'green with envy' at this year's awards ceremonies!
Formal long hairstyles for women: With her hair flowing down from a smooth center parting, she looks every inch the winner in this season's best new hairstyle on the red-carpet stakes!
Ashley's long brown center parted hair is a fabulous shade of copper, with some brighter highlights, to accentuate those beautiful, soft waves and the amazing glossy finish! This is a great color for anyone with a pale skin tone who wants to get noticed!
Teamed with a peach lipstick and falling seductively over one shoulder, this is a classic example of why men like women to have long hair!
This fabulously versatile look will take you anywhere – and you'll always look and feel like a real star! A perfect long hairstyle for wedding, homecoming and prom! Also you can add some beautiful hair accessories.