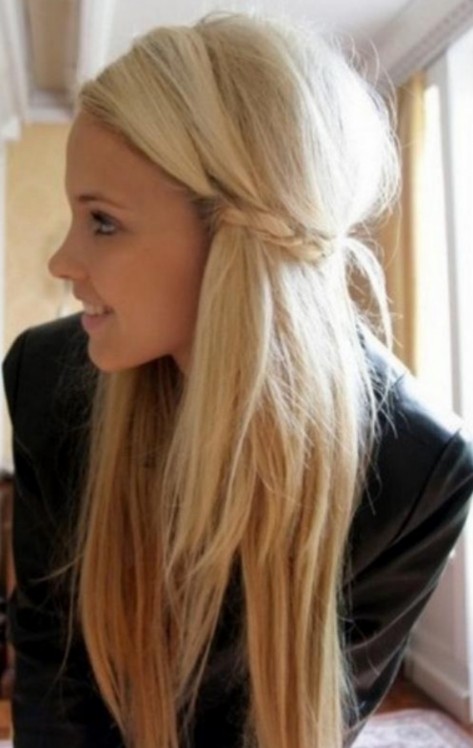 Here's an exciting new look to try, combining the bleached blonde look, graduated into a gorgeous 'dip-dyed' golden shade, underpinned by 'rebel rock chick' dark roots!
The hair is cut in medium lengths with razor textured ends at the sides and longer layers with sharply textured tips at the back, for ultra-trendy style.  From an asymmetric side parting, the hair is swept to one side, framing the forehead down to the temple.
From this profile, the hair is braided into a messy blonde plait which becomes a pretty, decorative band, spiced up by the dark roots, encircling the back of the head to meet the other side plait.
The hair at the crown is back-combed to produce lots of edgy round volume above the braid, contrasting with the flat straight lines below.  This fabulous mix of harsh blonde shades, sharp textures and varied patterns is a great example of contemporary urban hair design!
Do you love this cute hair style? Tell us bellow.