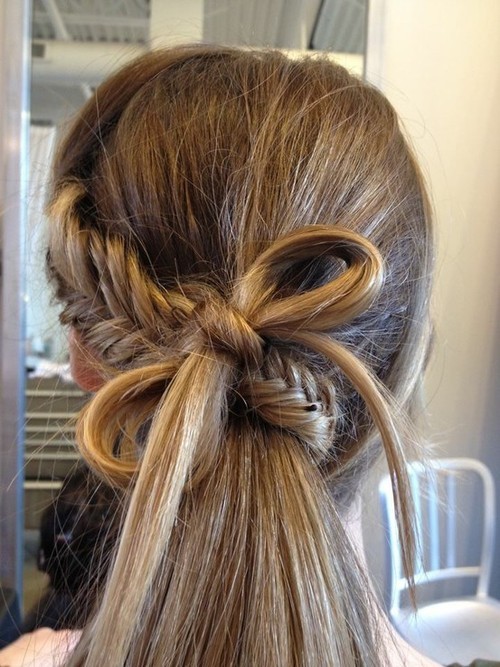 Cute Long Hairstyles for School – Sweet Braided Hair Style for Students
Imaginative and playful, this style is a great example of how creativity can change long straight hair into something totally chic and new!
The fabulous diagonal plait showcases the contemporary trend towards braiding and thrilling asymmetry.  Beginning on one side behind the ear, it creates a lovely pattern around the back, where it encircles the rest of the hair to form a low, casual pony-tail.
Then, adding a highly original and attractive finishing touch, a thick strand of hair is looped into a cock-eyed hair-bow with highly textured, spiky tips!
With the contrast between smooth and patterned textures highlighted by the subtle mix of blonde shades, this is a wonderfully witty and ultra-chic hair design!