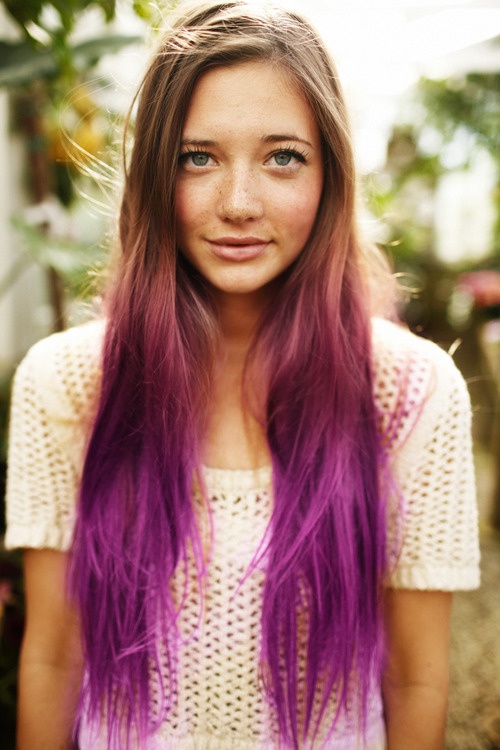 Ombre Hair Trends: Plum and Magenta Long Hair Dip Dye
Give your hair a super-trendy make-over with this fabulously eye-catching cut and colour!
The long hair is trimmed into long layers, with highly textured tips for an edgy modern look.  The parting is slightly off-centre to create a touch of asymmetry and the hair drapes softly down around the face.
The amazing dip-dye begins at jaw-level with a pretty, pinky-blonde shade that accentuates the mouth.  The colour merges smoothly into darker plum sections and bright magenta down to the tips.
The hair is lightly tousled for relaxed contemporary style and the overall effect is of a beautiful sweep of rich colour falling in a soft cascade to the feathery, tapered tips! Do you like this ombre hair? Find more ombre hair styles on our site.