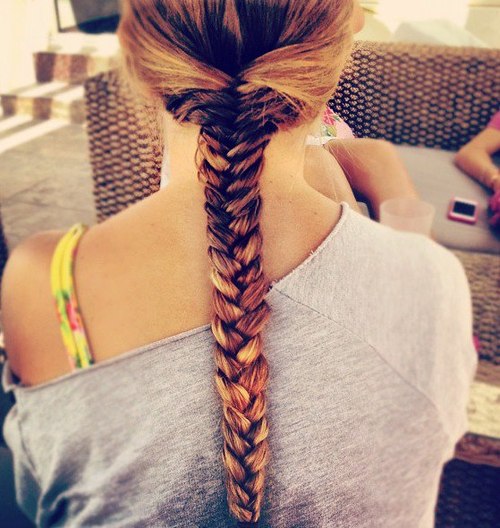 3-D Highlighting on Long Fishtail Braid
Here's another exciting, new hair design which uses carefully combined colour highlights to create a unique and original 3-dimensional look!
The hair is all the same length which makes the fishtail plait very neat, with no spiky ends spoiling the tidy outline. However, this is absolutely not a traditional braid but a super-trendy, creatively highlighted innovation!
The hair is highlighted using a contrasting selection of bright and darker blonde shades which stand out attractively to accentuate the two converging hair sections above the plait.
And not only that, the amazing mixture of highlighting colours converts the braid into a beautifully varied pattern of fabulous textures and amazing 3-D visual effects!