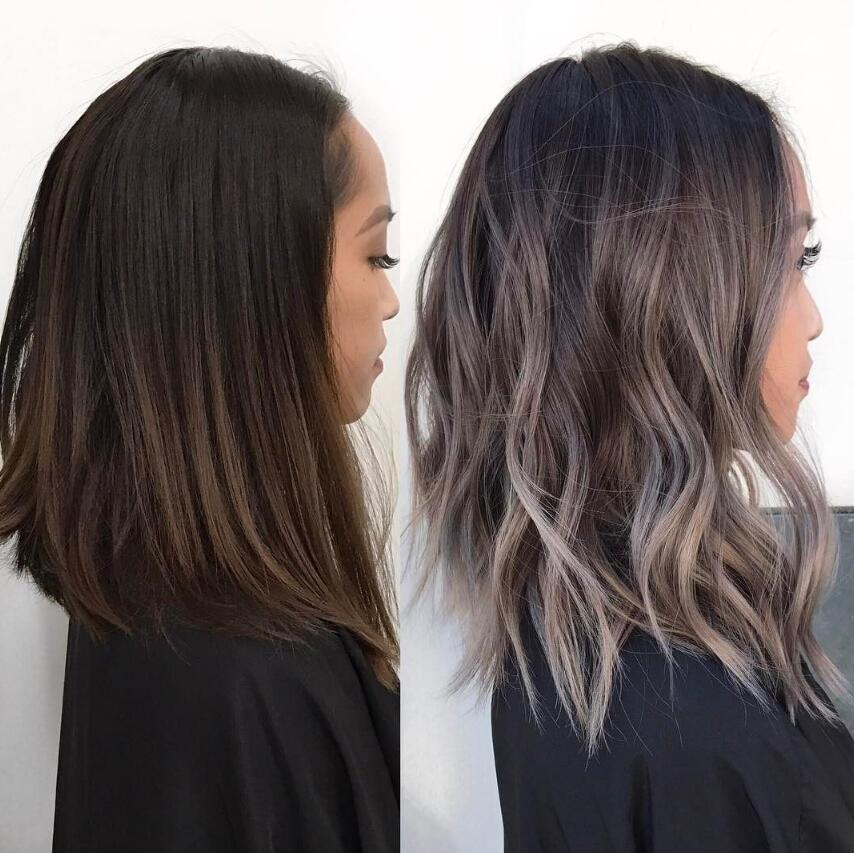 There are three different kind of people who will read this blog. You either think box color is healthy for your hair, think box color sucks, or believe that box color and professional color are pretty much equal on the damage spectrum.
There is a long running battle between box and professional coloring. Some choose to professionally color out of fear of messing up their own locks. Some choose box color because it's cheaper. Some mix the two and box color between salon visits. No matter the method, a lack of research is causing hair across America to become it's own scary Halloween costume. No need for wigs anymore, we already have blotchy orange hair to scare the kids away from trick-or-treating.
So, the point of this blog, is to guide you in the right direction. You may not have done the research, but we did, and the news kinda scares us. More than your splotchy orange hair.
Developer
Here's some news: Box colors are made on a "one size fits all" basis. This meaning that each person who uses the color will be using the exact same volume of developer (the stuff that actually makes your hair change color). Generally, box dye has about 12% or higher in their mix. Seems normal right? WRONG. Stylists use many factors when deciding how much developer to use. For example, dirty blonde hair that is being dyed to a buttery blonde wouldn't need as much developer as say – a medium shade of brunette would. The former would use about 3% and the other about 6%. When thinking of hair health, less developer = healthier hair. That means, if a stylist can use a lower volume of developer they will!
Damage
The next big thing we found out: Box color really kills your hair cuticle. We checked out a few stylist blogs about box color and they all said they same thing – box color leads to an unwanted haircut. The high amount of ammonia – in combination with the way it tortures the mid-shaft of hair – causes ends of hair to shrivel up. You've seen it before, ends that are frizzed every which way and no matter how many times that poor girl curls, straightens or blow drys her hair, she can't seem to get them under control. That's because the color killed them. They will only continue to get worse with each box color. The solution? Cut them off and never box color again.
It seems that since stylists are able to make a personalized concoction for you – as well as develop a repairative strategy – professional dying hair wins as the healthy option for your hair.
Two-Timing
For those of you who switch back and forth between the two. You have to stop. Since box color varies so much from professional color, it is almost impossible for stylists to predict what will happen when they pile their color on top of your box color. You may have seen the girl with purple or green hair after a trip to the salon? That is because piling on color doesn't actually solve anything. The chemicals in each can sometimes bump heads and the outcome isn't pretty – at all.
Cost
Finally, let's think about cost for a second. Each time you box color your hair it is damaged more than it would be under the supervision of a stylist. This means you will need haircuts more often. Considering the chances of a hair nightmare are much higher when you use a box, you also must account for an emergency trip to the salon for corrective color services. So…not only is box color worse economically in the long run, it is also costing you a bunch of time (having to re-color more often) and it is stripping you the benefits of healthy, lively hair.
We can only come to one conclusion. Professional color rules and it always will.
Affordability tip: We know it doesn't always feel budget friendly to go to the salon. If cost is an issue, try out any local hair schools in the area!
How do you feel about box color now that you are more informed?