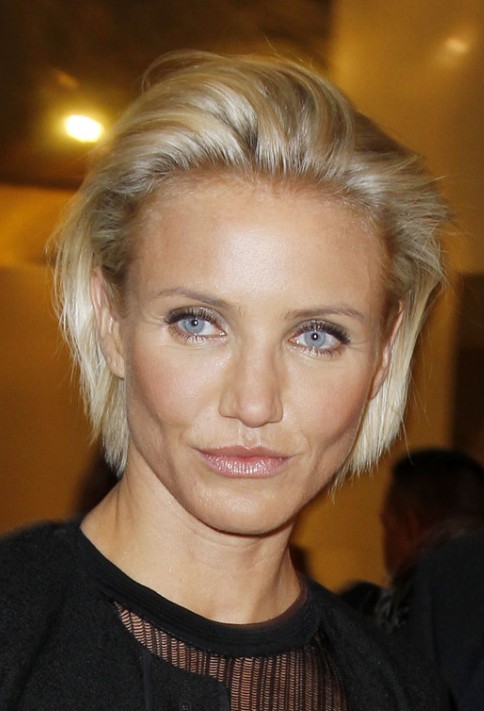 Stylish short choppy bob hair style for women age over 40
Though Cameron Diaz is most known for her movie roles, she could easily be cast as a model with this simple combed back haircut.
Models often choose to comb their hair in this simple hairstyle for go-sees, the interview or audition for a modeling agency or fashion designer.  In go-sees, agents are looking for strong bone structure and face shape.  By combing hair back with no part and adding no curls, there is no distraction from the complexion, eye color, or the shape of the lips and nose.  Cameron Diaz's combed back hairstyle leaves her face free for us to feast our eyes on her runway worthy visage. Do you love this look?