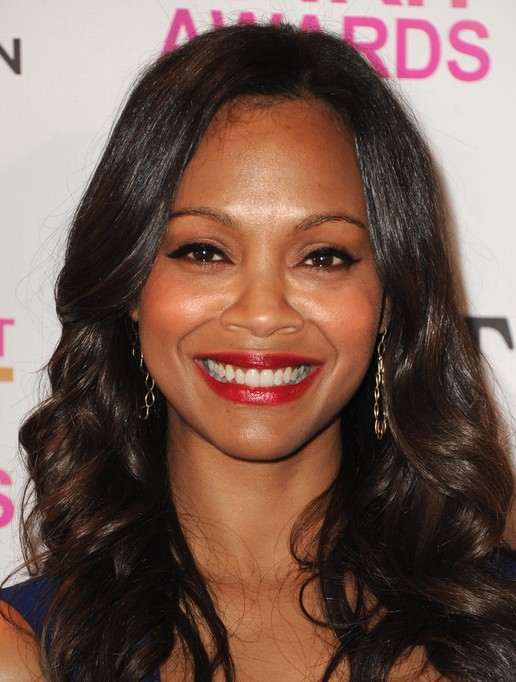 Latest popular Afro American wavy curly hair style from Zoe
Zoe Saldana brings out the gorgeous shine of her long, loose curls at a press conference for the 2013 Film Independent Spirit Awards Nominations.
Though Zoe is an actress with loads of talent at making the unbelievable seem believable, this is a natural, lovely sheen that just cannot be faked. Dry hair is often synonymous with dull hair, so moisturize your tresses to make them as hydrated, and therefore as shiny as possible. After using a conditioner, thoroughly rinse with cool water which helps the hair follicles to lie flat and produce the sleek, shiny surface that you so desire.
Find more trendy African American hairstyles on hairstyles weekly!