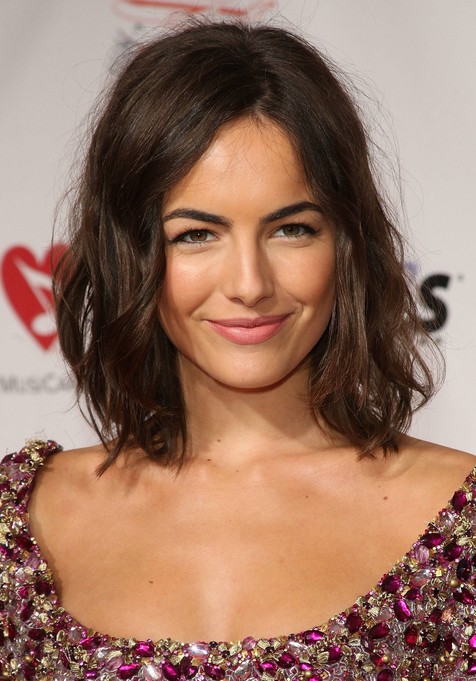 Latest most popular hairstyle for medium length hair: tousled curly bob haircut from Camilla Belle
Looking for a new simple easy daily hairstyle? Here is a great one from Camilla. This is a very contemporary look, which suits Camilla's oblong oval face shape very well!
Cut the same length, just touching the collar bone, makes this a flattering length for anyone with a longer face shape.  Camilla's face is oval, but just a little longer than average which means long straight styles are best avoided.
This trendy look has a blurred off-center parting and no added height on top, which is good.  The front of the hair covers the sides of Camilla's forehead, to minimize its height.
Then, to get that important side volume to balance her face shape, the hair is styled into edgy broken twists and bends creating fullness.  This medium bob hair style is great for anyone who doesn't like curls or waves, but wants to balance out a long face with a totally trendy look!
And here are more messy curly bob hairstyles for you to choose from.