Updated:
Carey Mulligan Hairstyle: Elegant Short Wavy Updo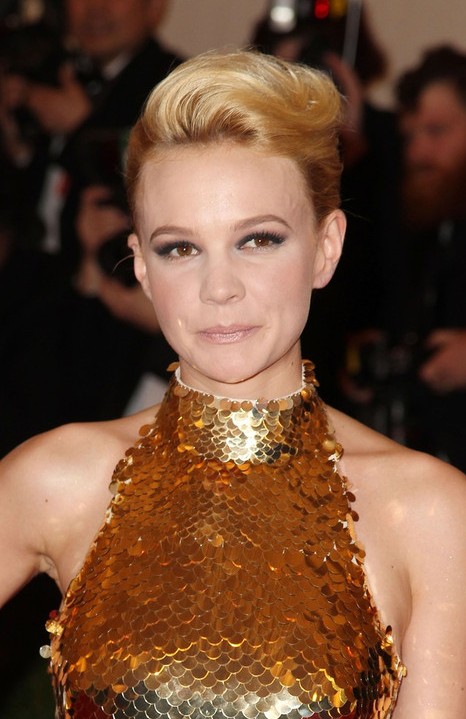 Perfect updo for short hair: Carey Mulligan makes glamour the key word of the day with her ultra-glam sparkling dress which is adorn from collar to hem with dazzling, metallic scales.
At the top her golden hair is elegantly combed up and back as if following a gentle sea wave and caught in the back to form a classic French twist which is unexpectedly tucked in to form a tight and level surface that plays up the smooth shine of her über-glossy hair.   Her dress catches the light and reflects an array of colors and tones and the swirl of her hair that evokes memories of the sea, so we cannot help to equate Carey Mulligan's style with a mythical mermaid creature.