Updated:
Casual Messy Loose High Bun Hairstyle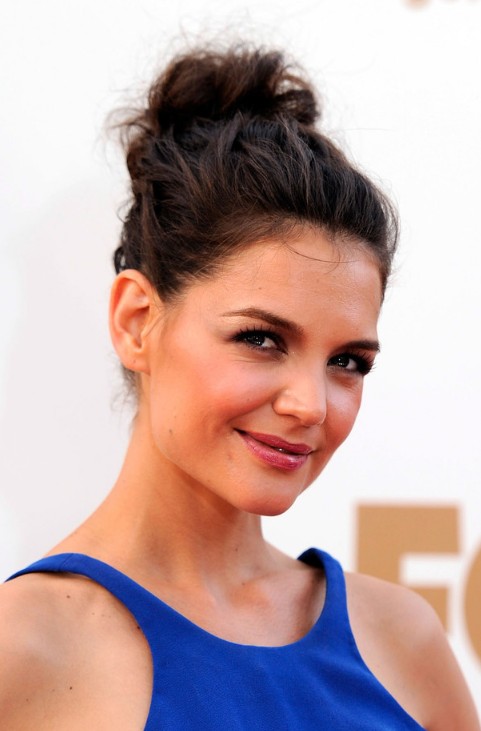 Katie Holmes' vivacious hairstyle is just as effervescent as she is, when she is seen wearing her hair in this loose messy bun. Firstly, the hair is given an allover spritz with a texturizing spray and loosely finger combed up and tied into a high ponytail.
Small sections of the hair, if required, are slightly pulled out adding to the messy updo. The ponytail is then loosely wrapped around itself to form a messy bun and pinned into place with a few bobby pins.  This look is so simple to achieve and should be on everyone's list, for a classic summer look.