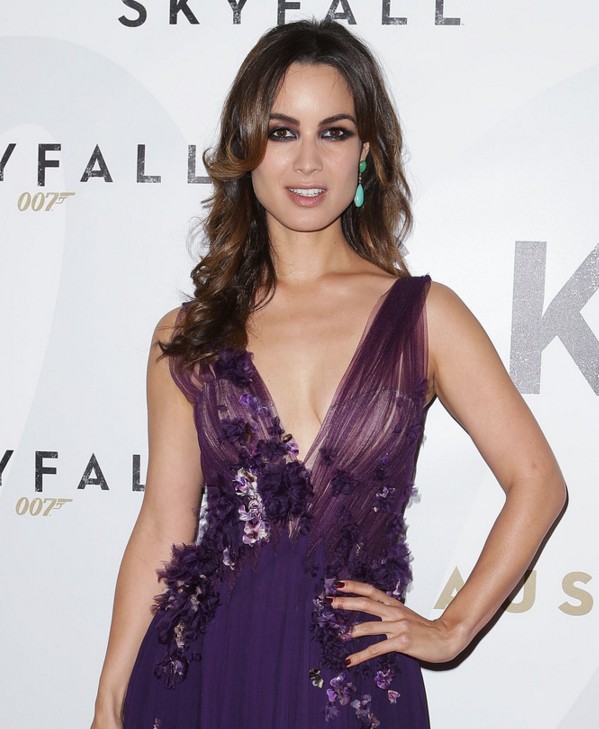 Celebrity Berenice Marlohe Long Wavy Cut with Bangs
You can study Chinese philosophy to learn about yin and yang, or you can take the easy route by taking a look at Berenice Marlohe's two-toned hair.  Yin and yang actually refer to the collaboration of shadow and light.
Berenice's hair is a shadowy, dark brown underneath and at the roots.  There are a few light highlights throughout and on the top layer; there is a contrasting section of blond hair.  Probably Berenice just wanted to look pretty for the Australian premiere of "Skyfall", but who knows… she could be an expert on the powerful forces of yin and yang.