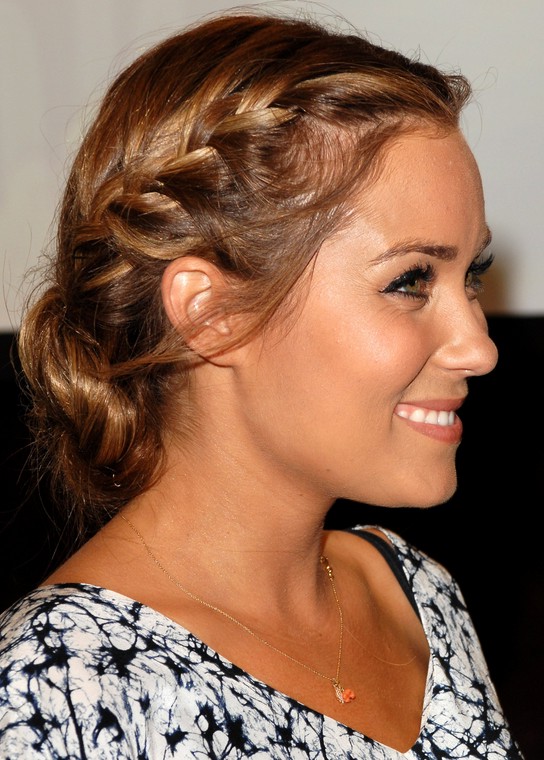 Cute braided hairstyles for women from Lauren Conrad. This fabulous hair design brings together lively color and trendy techniques to produce a uniquely soft and feminine chignon!
Feminine hairstyle: Highlighting is an artistic process and this is a marvelous example of the latest metallic colors that shine as brightly as the real thing! The colors are beautifully harmonized and flatter Lauren's skin tone perfectly.
The fabulous braid creates color and texture patterns that decorate her head and lead to a casual chignon at the nape of the neck.  Slightly messy and with loose strands softening the hair line, this beautiful contemporary style is equally suitable for a formal event or every day wear!