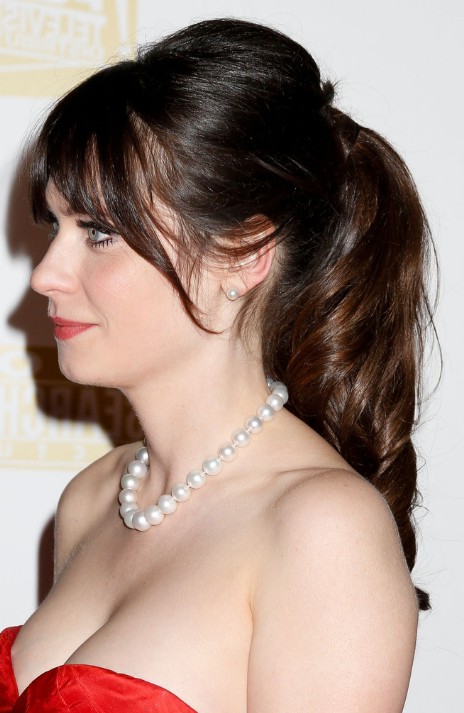 Loose casual ponytail with bangs from Zooey Deschanel.  Zooey looks amazing in this profile shot that captures the three fabulous elements in this casual-formal evening hairdo!
The long fringe covers the brows and is expertly graduated to soften the line with pretty face-framing wisps at the sides.  The top is lightly backcombed for a retro-bouffant look which gives attractive height and shape to the silhouette.
Then just below the crown, Zooey's lovely long hair is caught up in a loosely waved pony-tail that drapes down the back in a wonderful display of glossy, long hair!
Zooey's retro-1950's, natural glamour look doesn't need highlights, because the shine and texture in her chestnut hair reflect the light perfectly in this beautiful, swishy hairstyle! This loose ponytail is perfect for women under 40.