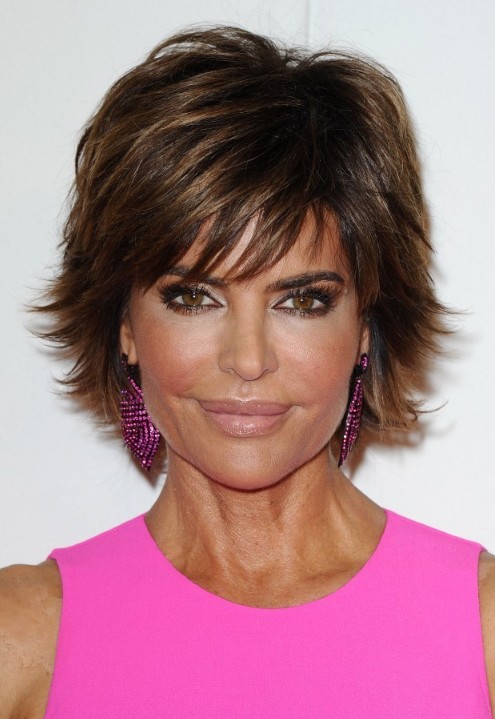 Best short hairstyle for women over 40: sexy layered razor cut
In particular, thick hair can be hard to manage in a short haircut because it can end up looking heavy or lank. Lisa Rinna combats this potential hair issue by wearing her thick mane of hair in a flipped out razor cut.
First, by cutting her hair in layers, the impression of length is created without the bulk of a hairstyle where all the hair is the same length. Highlights tip the shortest pieces, breaking up the weight of a monochromatic look. Finally, Lisa Rinna has flipped the curls out rather than in, drawing the eyes out from the thickest concentration of her hair to the most insubstantial as expertly as a magician performs a slight of hand.
This sexy short hairdo is great for oval, oblong, square, diamond faces.