Updated:
Classic Finger Wave Hairstyle – Iman Hairstyles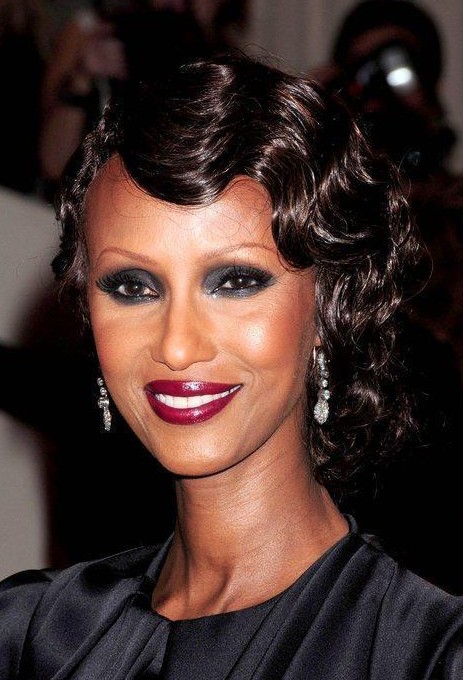 It has never been more apparent that Iman, a former professional model, knows how to choose a hairstyle that will accentuate her best features.  The  finger wave is a retro hairstyle that suits Iman completely.
The chocolate brown color with its rich russet undertones melts against her deliciously bronze complexion.  The side part opens like a curtain to showcase her delicate features.   The finger waves, called so because they are shaped with the hands,  bend in to hit at Iman's high cheekbones, a most desirable characteristic for a model.  The waves are usually held in place with a gel product, adding an element of control along with a killer shine.