Updated:
Vicci Martinez Soft Fauxhawk for Women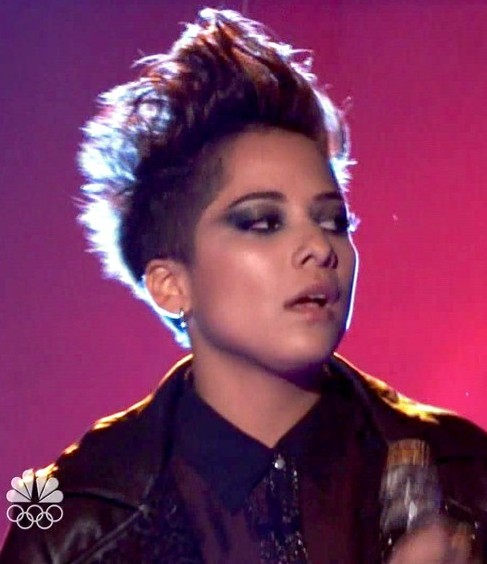 Cool Stylish Female Fauxhawk from Vicci Martinez: Usually mohawks seem rebellious and aggressive, but perhaps because Vicci is so petite and feminine, this normally harsh hairstyle seems soft and womanly.
Vicci's has extremely thick hair, even though the back and sides have been shaved down, the smooth texture of her full main can still be seen.  Since Vicci's hair has to hold up under hot stage lights and a few dancing moves, no doubt a little holding gel or hairspray has been added to make sure her coif stays put.  Vicci was a finalist on the television show, The Voice, but once the judges spun their chairs, they were probably as impressed as we are by the hair!