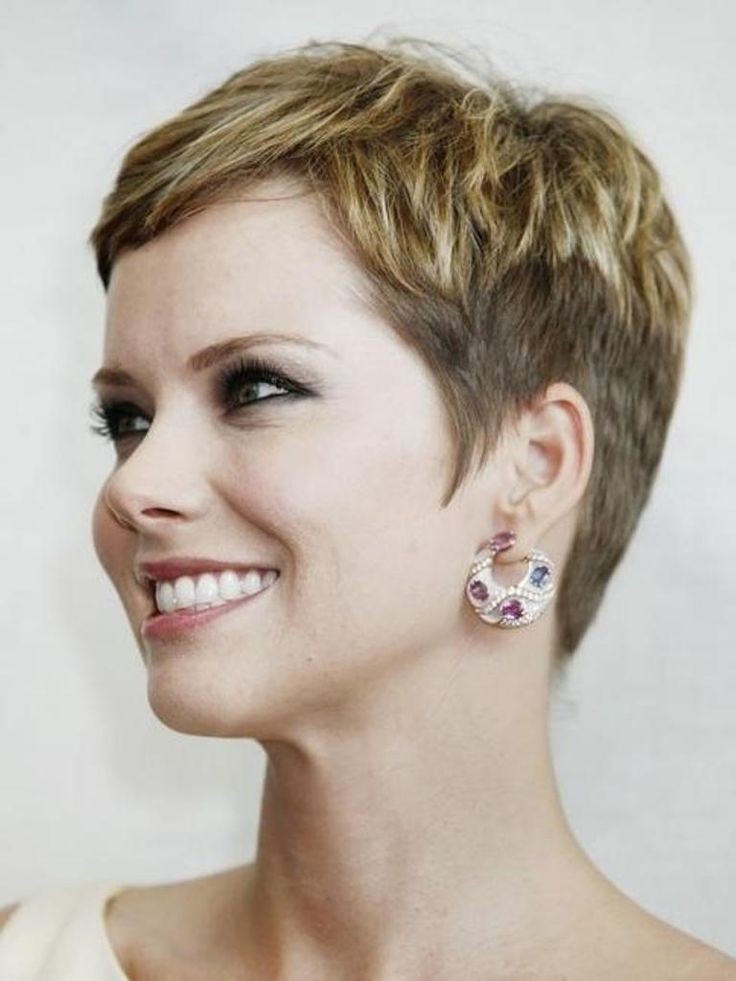 Latest most popular short hairstyle for women over 30
This is a great very short haircut for mature ladies. Spiffy, two-tone pixie short haircuts, like this little gem, will be around all through 2015 and probably beyond. Apart from beautiful celebs showing off this style, trend-conscious teens and mature women (who've been hanging on to their medium-length hair) have realized showing your face can really enhance your whole image! Short haircuts make any woman look modern and fashion-conscious, which is what we all want!
You just need to consider the best shape for your face type. For example, round faces need asymmetry and some volume on the top to create a 'longer' face. A thick, diagonal fringe brushing the eyebrows will cut some of the roundness, and uneven, choppy or feathery, side-strands combed onto the face minimise wide cheeks.
Long faces can also wear the two-tone short haircut. A long diagonal fringe cutting the length of the face and flicked-up tips at the sides add extra width. If you have the darker shade on top and the side layers in a lighter colour, this also creates the impression of a shorter, wider face!
Find more celebrity pixie cuts here.