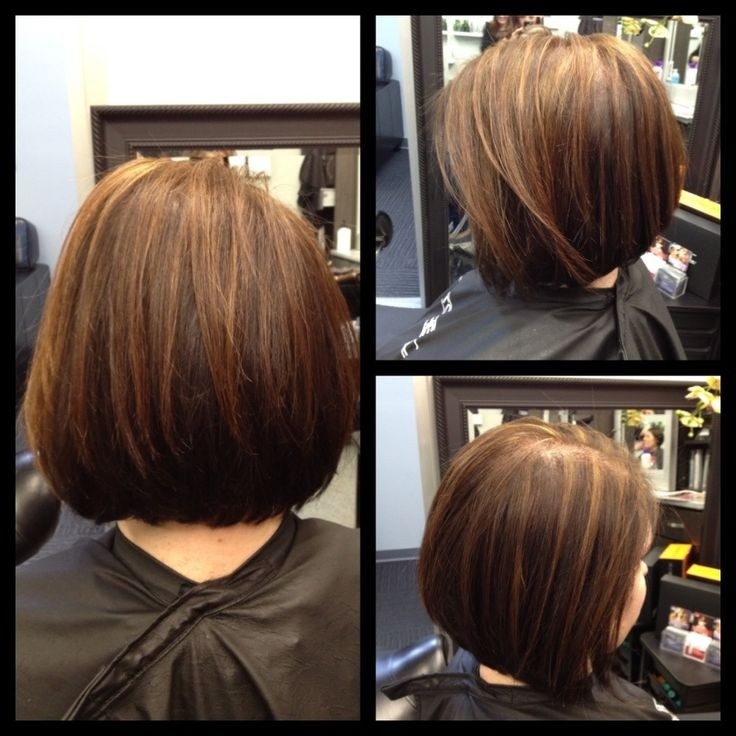 Simple clean short haircut for women – the classic A-line bob cut
Looking for a simple, but trendy style that doesn't need a lot of hard work? Well, look at this lovely A-line bob with beautiful tortoiseshell colors! The layers are generally long, but some nifty stack-cutting at the heavily layered nape, creates plenty of natural volume and a nice slant at the back.
Graduated down at the sides in an attractive line that finishes an inch or so below the chin. This is a fashionable short bob hairstyle, that's not too extreme, for ladies who like to blend in rather than stand out like a sore thumb!
This short bob haircut is one that's very popular for 2015 and we love the subtle addition of medium golden blonde and light copper highlights over a warm brown base! The length is one of the most flattering for all faces and ages and the beautiful tortoiseshell colors are guaranteed to warm-up even the palest winter complexion!
Find more classic short haircuts on hairstyles weekly!