State who you are with long Emo Hairstyles
Long emo hairstyles can be used to create a range of different moods, from an almost elegant, sophisticated look to the moody, punk-like styles often adopted by teenagers to reflect their individuality.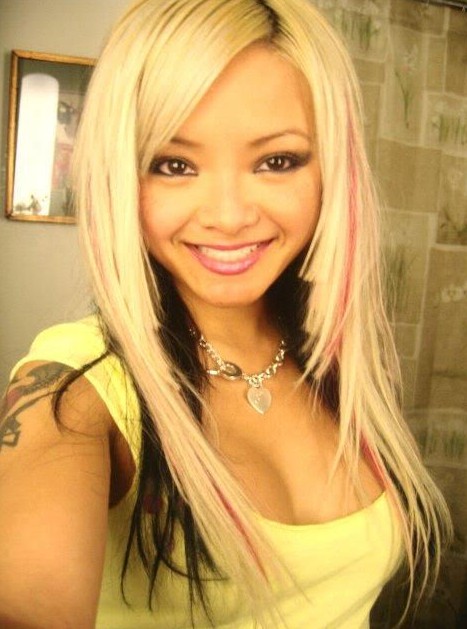 Essentially, long emo hairstyles typically consist of often layered straight hair styles to which a long, side-swept bang (usually covering one eye) is added. This style is particularly effective with choppy layers if the 'owner' of the do wants to make a real statement.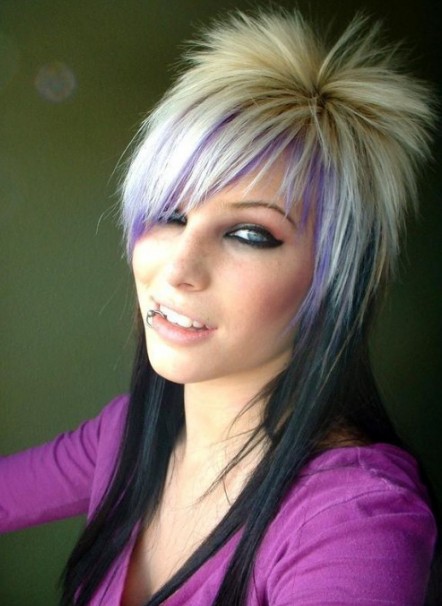 The effect of long emo hairstyles is often added to by creating extra volume on top of the head through teasing the hair near the roots and setting it into place with gels, wax or hairspray. Again, this works particularly well with choppy layers, which will add volume to start with.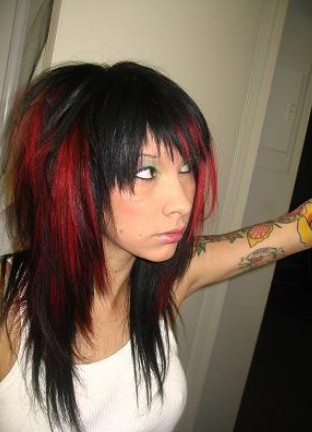 Long emo hairstyles can be accentuated even more by adding contrasting color to the hair. A favorite combination is to add a darker color to the bottom layers, while the top layers are made almost peroxide blonde, pink, purple or any color of choice.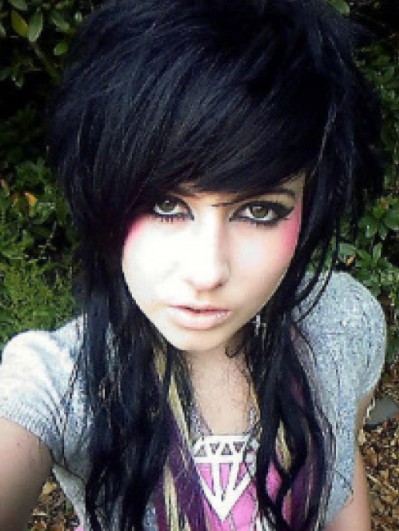 Jet black, shiny hair is another favorite to use with long emo hairstyles among teenagers, with thick, dark eyeliners accentuating the overall appearance. Often the hair is streaked in a variety of different, typically very bold colors.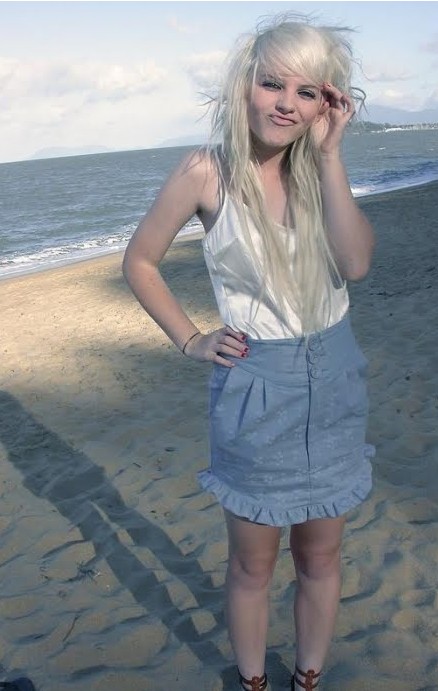 Depending on the colors chosen, the way the hair is teased and the make-up that is worn to accompany the hair-do, looks to represent a whole range of moods and personalities can be created.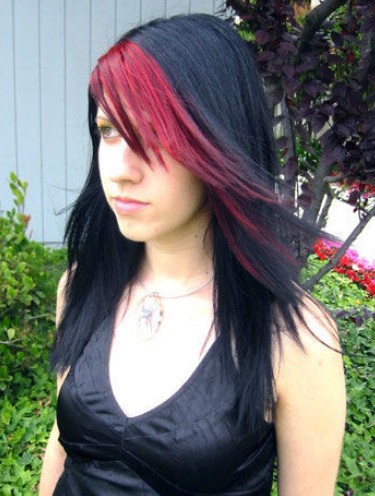 The style can be teased into an almost grungy appearance, giving that sulky, 'fed-up-with-world' look, or to give an altogether cheery, playful and almost soft look. Keeping long emo hairstyles comparatively sleek and overall quite geometric can provide an air of sophisticated elegance suitable for special occasions or even business meetings.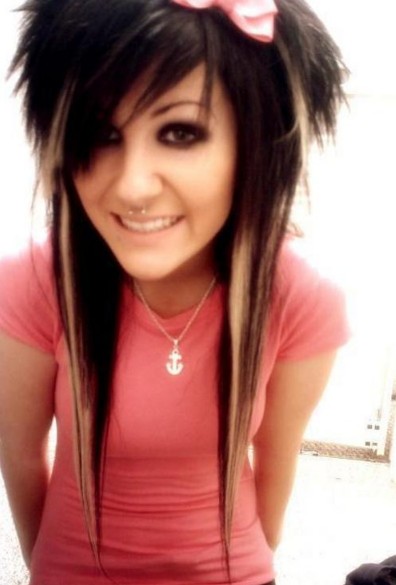 Adding accessories, such as boldly colored bows, head bands or a selection of barrettes, ribbons or even feathers to the chosen style will add further individuality to the overall appearance.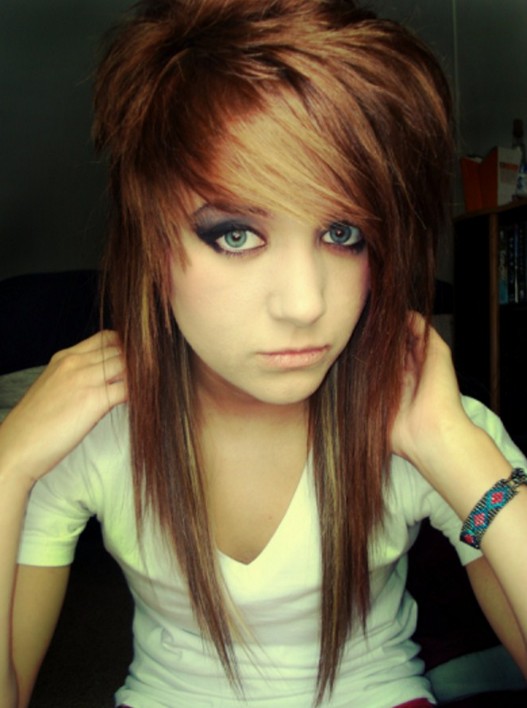 In essence, the long emo hairstyles are incredibly versatile and can be used to create stunning effects by wearers of almost any age. Long emo hairstyles, however they are worn, are not for the timid or shy – they are meant to make a bold statement and do so in the most exceptional style. In any case, they will provide an opportunity to say 'This is who I am – take it or leave it'.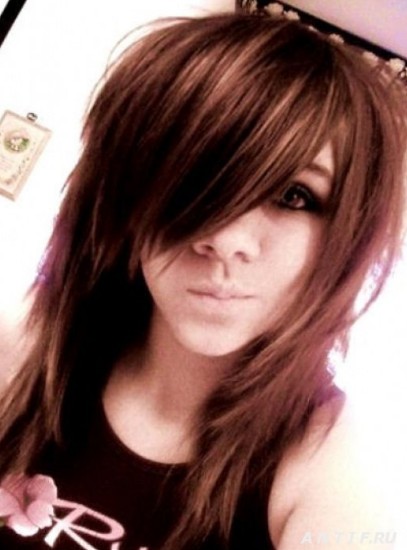 If you don't like long emo hair styles, why not check the short emo haircuts? Here is a gallery of short emo hairstyles. Enjoy.