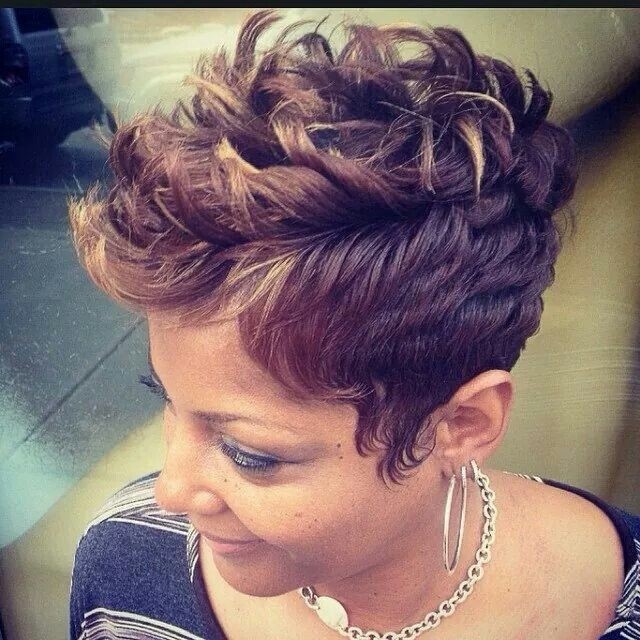 The hottest short haircuts for 2015 are still featuring a range of cute pixie cuts and this is a great style for slimming down a round face. The trendy mohawk section on the top is curled upwards and then tousled to get some flattering height on top, which balances out a wide face.
The textured tips of the mohawk have been highlighted with a golden-blonde shade which contrasts with the warm brown base, but harmonises as well, as both tones are warm. The sides are decorated with a forward moving, ripple wave with naturally curly side-points left to lie in their natural curl.
This is a smart and elegant look that's equally at home in the office or in a nightclub and can be varied with a combed-over top and a side-swept fringe. Easy to style for everyday wear, all you have to think about is which earrings to wear!
Find more cool stylish hairstyles on hairstyles weekly!