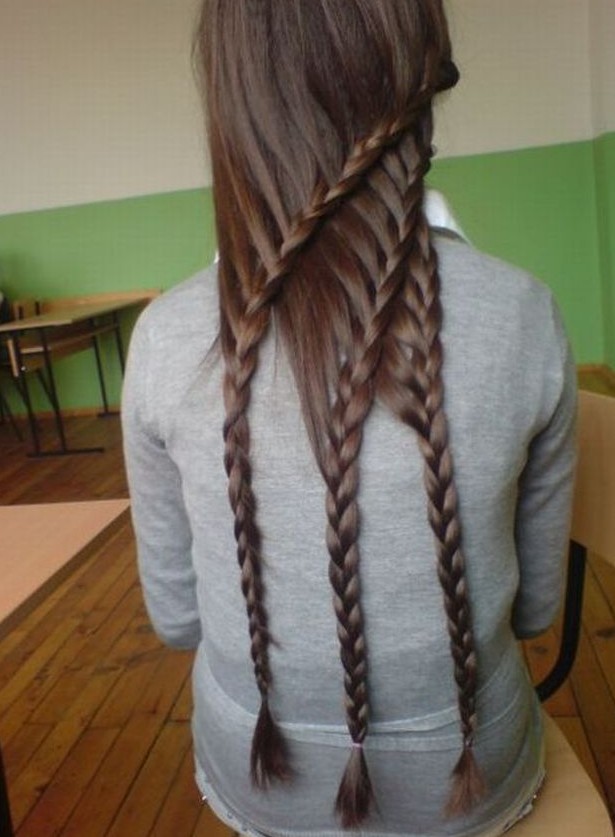 Girls Hair Ideas: School Braids All Grown Up (back view)!
What a great way to wear long hair in a unique, new style that's a real trend-setter! Cool and unique look doing triple braids, almost looks webbed.
Based on the neat and tidy plaits that all schoolgirls used to wear, this new look subverts that tradition by creating a fabulous, asymmetrical pattern in the hair!
The one-length hair is swept back from the face, with three fabulous braids starting at the temples, below the ear and the shoulder on one profile. This creates a super, modern contrast with the other profile covered by a loose swathe of smooth hair.
The diagonal braiding takes-in tresses along the back to create the amazing flowing movement in the apparently overlapping layers, which become three school-girls braids below!
You can braid them all together or style them up in a funky bun!
Very St. Trinian's!
Find more hairstyles for girls here, or browse the braided hairstyles here.