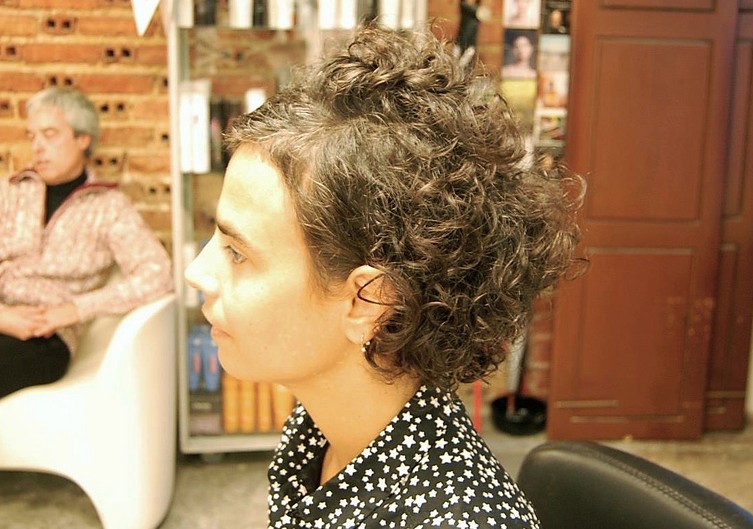 Designed and created by Kfir, this pretty, asymmetrical cut is a variation on the bob which is so versatile and never out of fashion. The cut has layered curls on the longer side and the back, giving plenty of fluffy, feminine volume at the back and on the crown.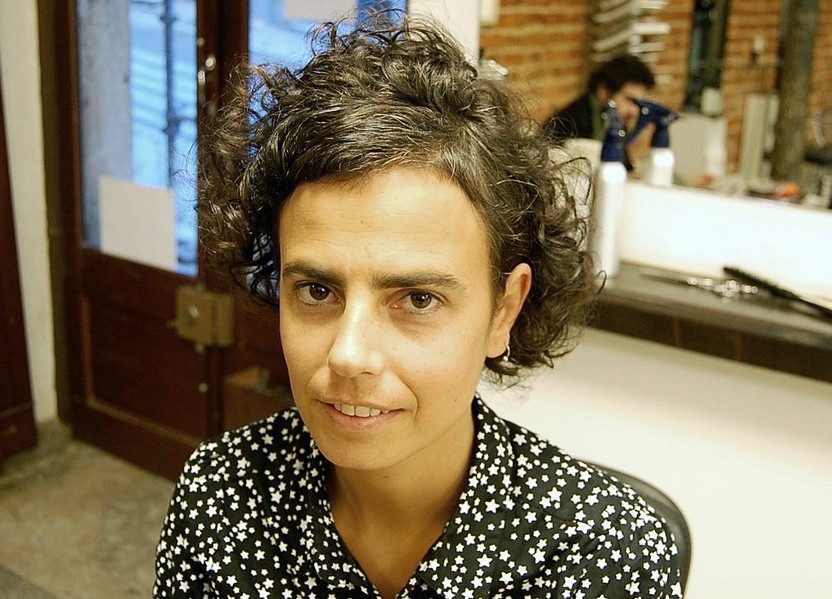 Super-trendy contrast
Then Kfir added an edgy style twist by cutting the shorter side to a sharp point in front of the ear. The super-trendy straight and curly contrast is continued with a very short fringe, swept over from a side parting to give a smooth shape which frames the face beautifully!
Neatly tucked behind the ears, this style projects a charming femininity which also says, don't take anything for granted!