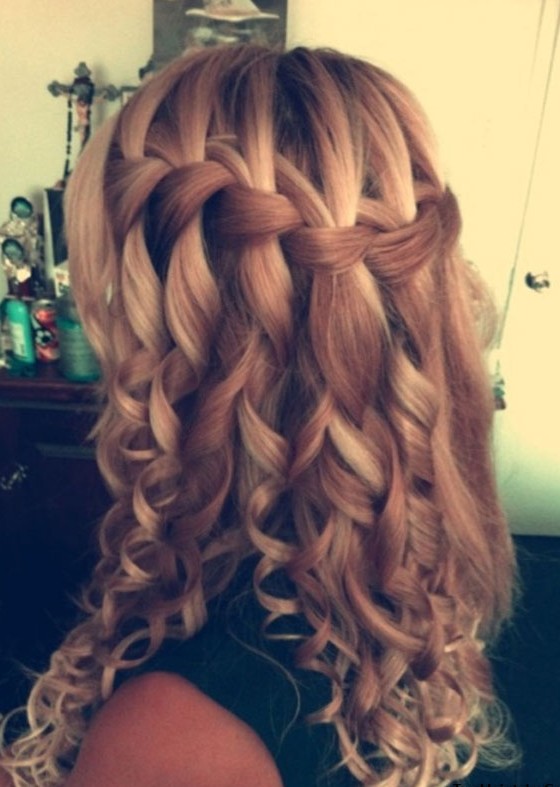 Waterfall Braid For Long Curly Hair
This spectacular style is definitely one to wear for any special occasion where you want to be the belle of the ball!
The hair is expertly highlighted with several carefully blended shades of blonde and light golden brown for an ultra-trendy look.  The contemporary horizontal braid moves from the temple around the back in a loosely woven braid, with smooth voluminous 'chain links', accentuated by the amazing colouring technique.   And there is also a lovely pattern in the separated sections around the crown.
Vertical hair strands move down through the braided band and become stunning, defined ringlets twisting down in a multi-shaded cascade of shiny, light-reflecting spirals!  The curls are creatively varied in size and length producing a superb hair design full of contrasting tones, textures and fantastic lively movement!
What do you think of this waterfall braid?