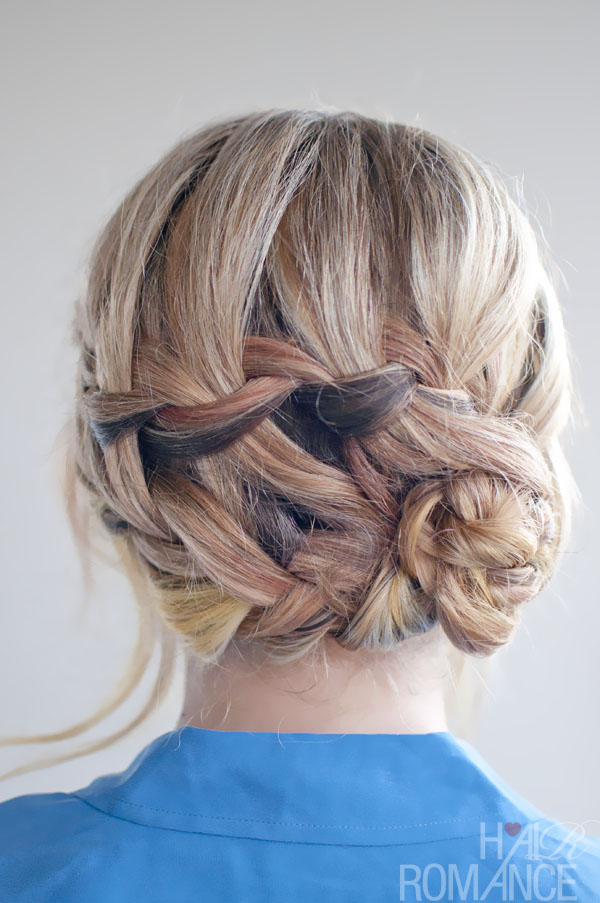 Romantic Double Cascade/Waterfall Braid Updo for Women: This fantastic, super-trendy style is great for showing off your long hair in a unique, woven-look braid design!
Beginning from the same side as the long, flowing asymmetric fringe, the hair was braided into an unusual horizontal warp and weft woven braid. The vertical strands were then woven into another, lower braid along the nape. Then both braids were cleverly coiled into an off-center braided bun.
The back accentuates the intricate design with multi-shaded highlights ranging from pale blonde, through golden blonde, a touch of pink and a dramatic row of low-lighted, dark brown hair.
This fabulous hairstyle has a fashionably untidy look and, topped off with retro-1960's daisy earrings, is guaranteed to turn heads!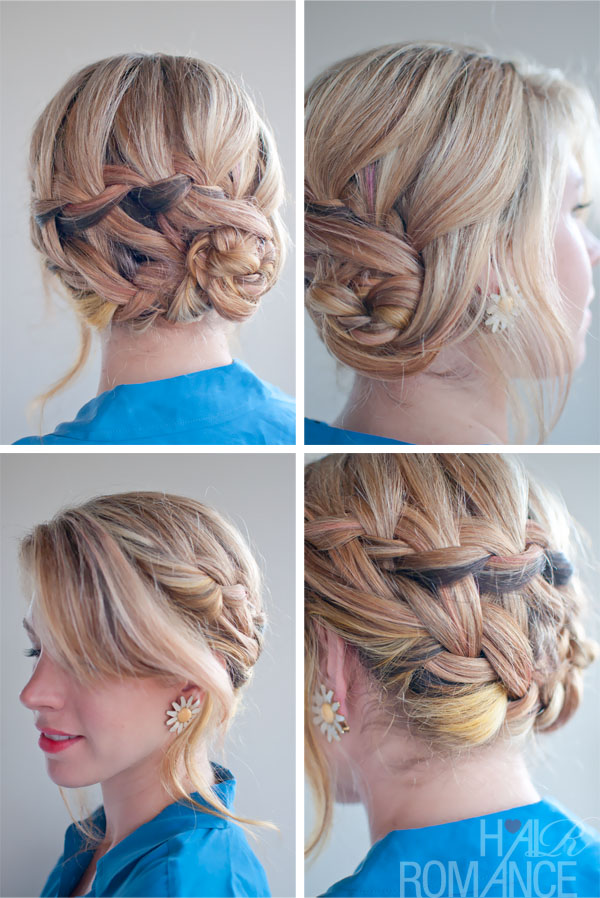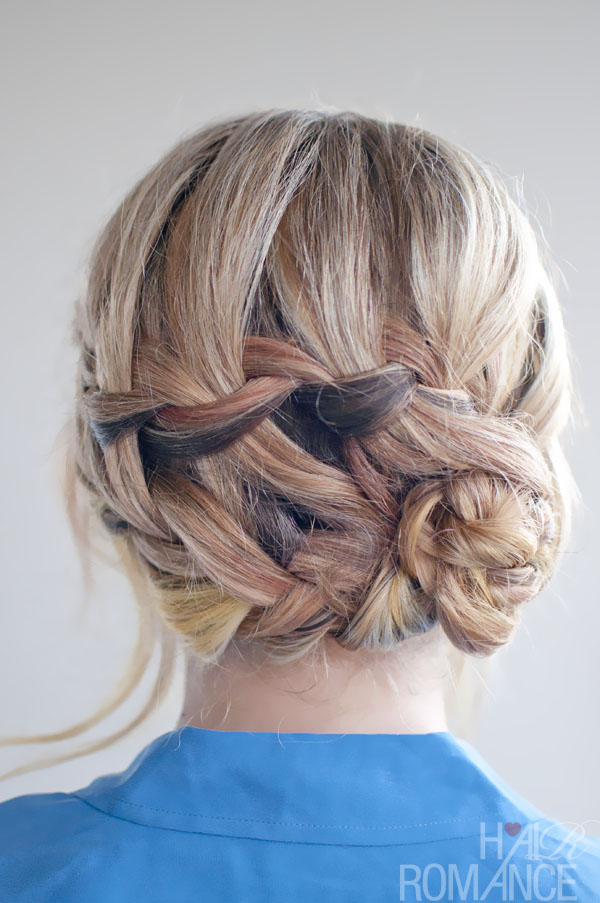 Yes, I know you love braided hairstyles, here are more cool and stylish braided hairstyles for you on tumblr, check it out here.
If you want to know how to style this Double Waterfall Braid Updo, you can find out the tutorial in this exciting ebook 30 Braids in 30 Days. This cool hair style book has 80 pages of all tips, tricks, cheats and techniques at your fingertips. Inside you'll also find the how-to instructions to the essential braids of this series such as the Dutch braid hairstyle, Waterfall braid hairstyles, Classic braids, French braids, Fishtail braid and the Hair Romance signature Twist & Pin technique. Check it out here.