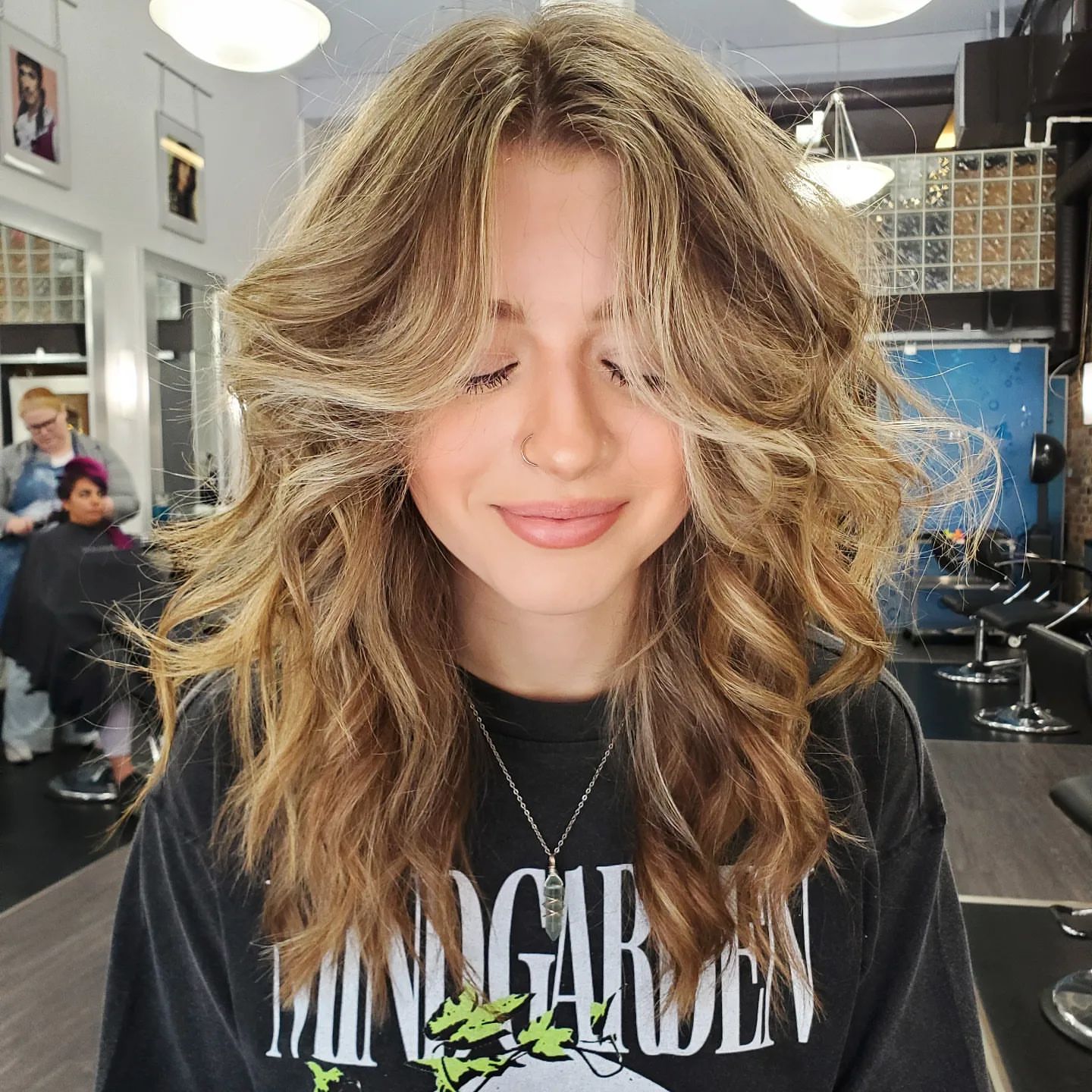 Curtain bangs have undeniably stolen the spotlight in recent hair trends. From celebrities strutting down the red carpet to influencers gracing our Instagram feeds, this versatile, face-framing hairstyle has made a major comeback and is here to stay. But, how can you style these bangs to perfection? And what's the secret to maintaining them? Fear not; we have you covered.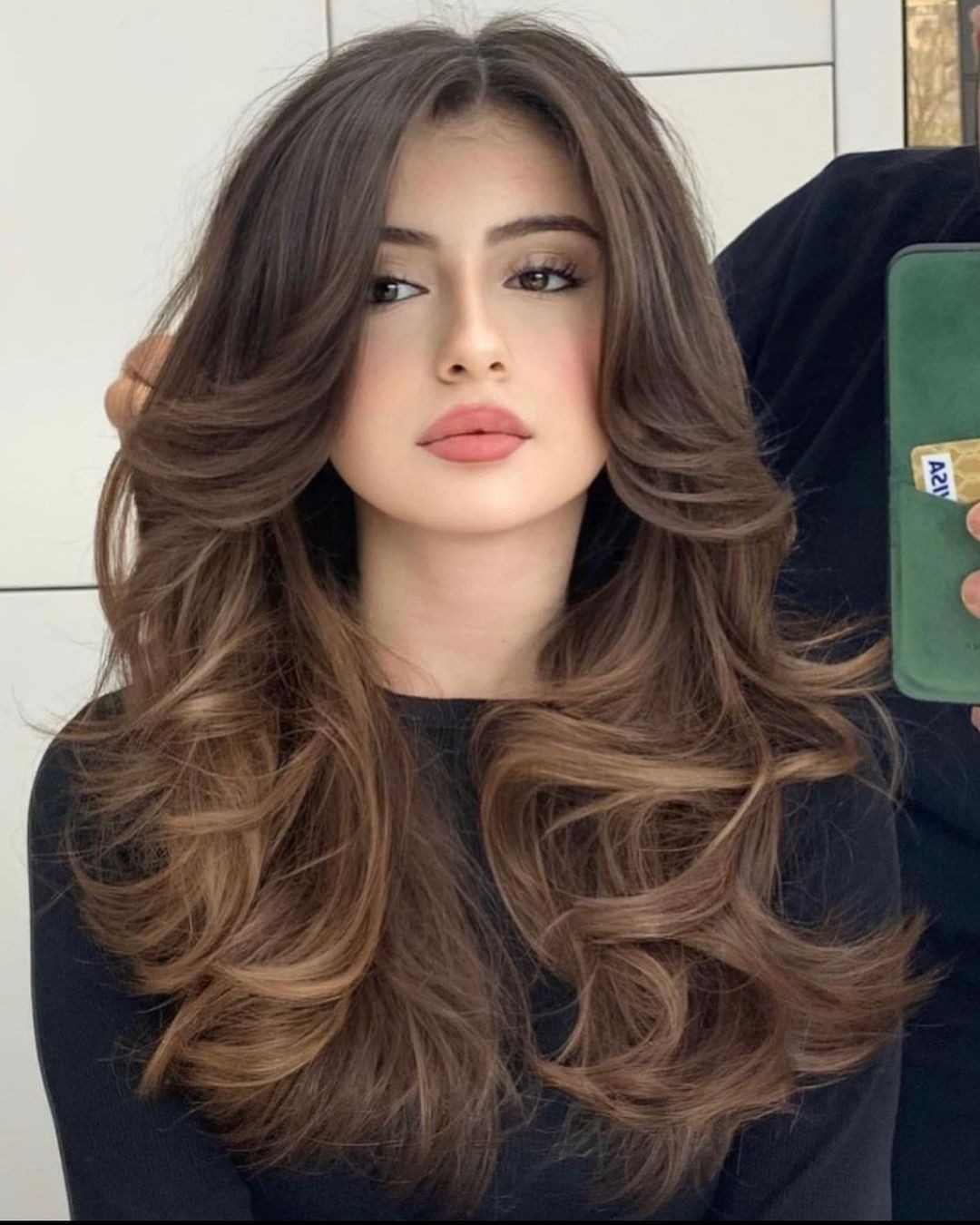 A Blast from the Past: The History of Curtain Bangs
Curtain bangs, also known as 'Bardot bangs' after the iconic French actress Brigitte Bardot, were all the rage in the 1960s and 1970s. They epitomized the effortless, bohemian chic that was synonymous with the era. After laying low for a while, these bangs have made a roaring comeback, finding favor with the modern crowd for their ability to soften facial features and add a touch of retro elegance to any look.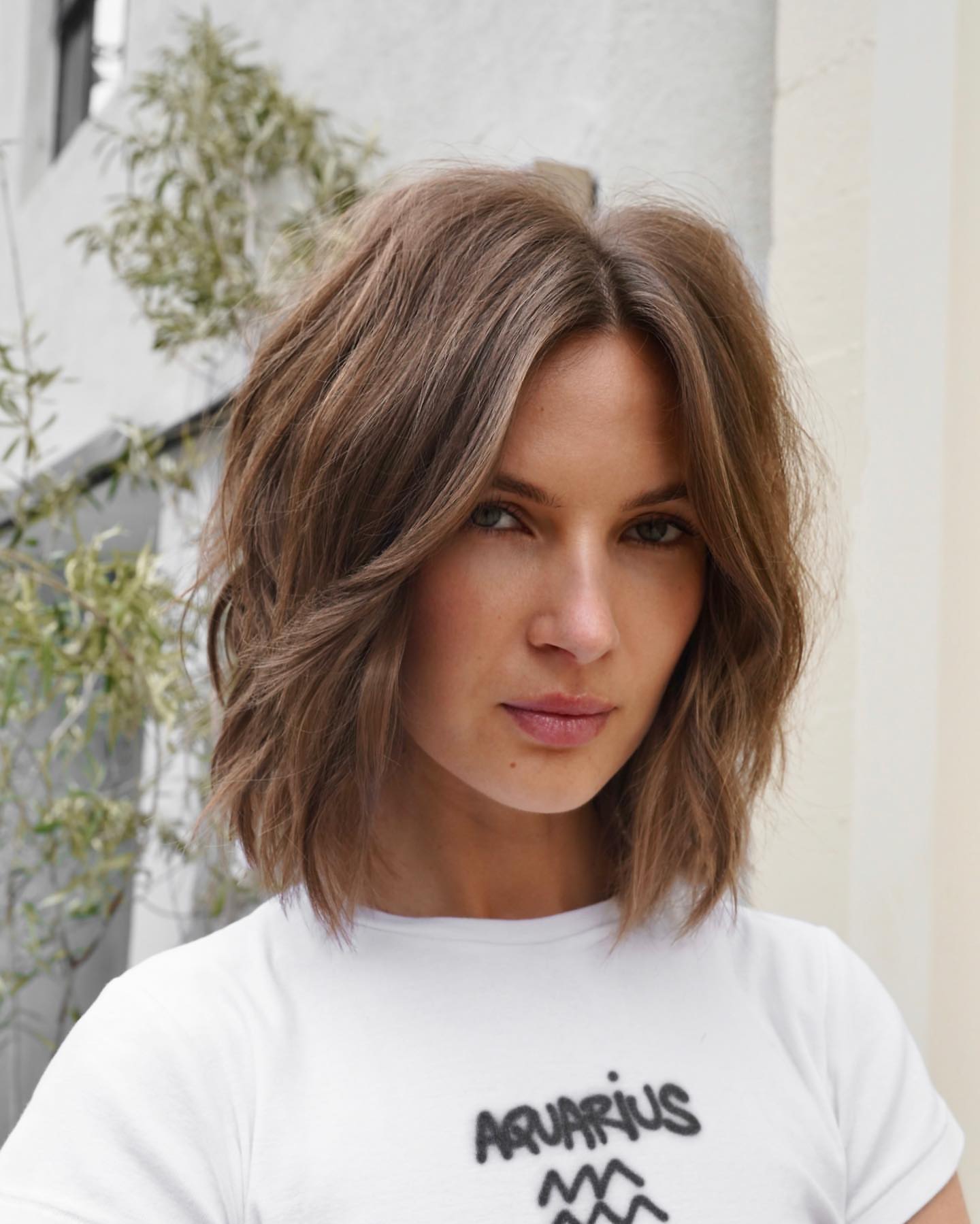 Curtain bangs are a style of bangs named for their resemblance to a pair of curtains being drawn open. They part in the center, creating a beautiful frame for your face on either side. Unlike traditional bangs that fall straight across the forehead, curtain bangs sweep to the sides, softening your features and adding an effortlessly chic flair.
These versatile bangs can be long, grazing the cheekbones, or short, skimming the eyebrows, making them an adaptable choice for various hair lengths and types. They can be worn sleek and straight, or tousled and wavy, based on the look you're aiming for.
Suitability for Different Face Shapes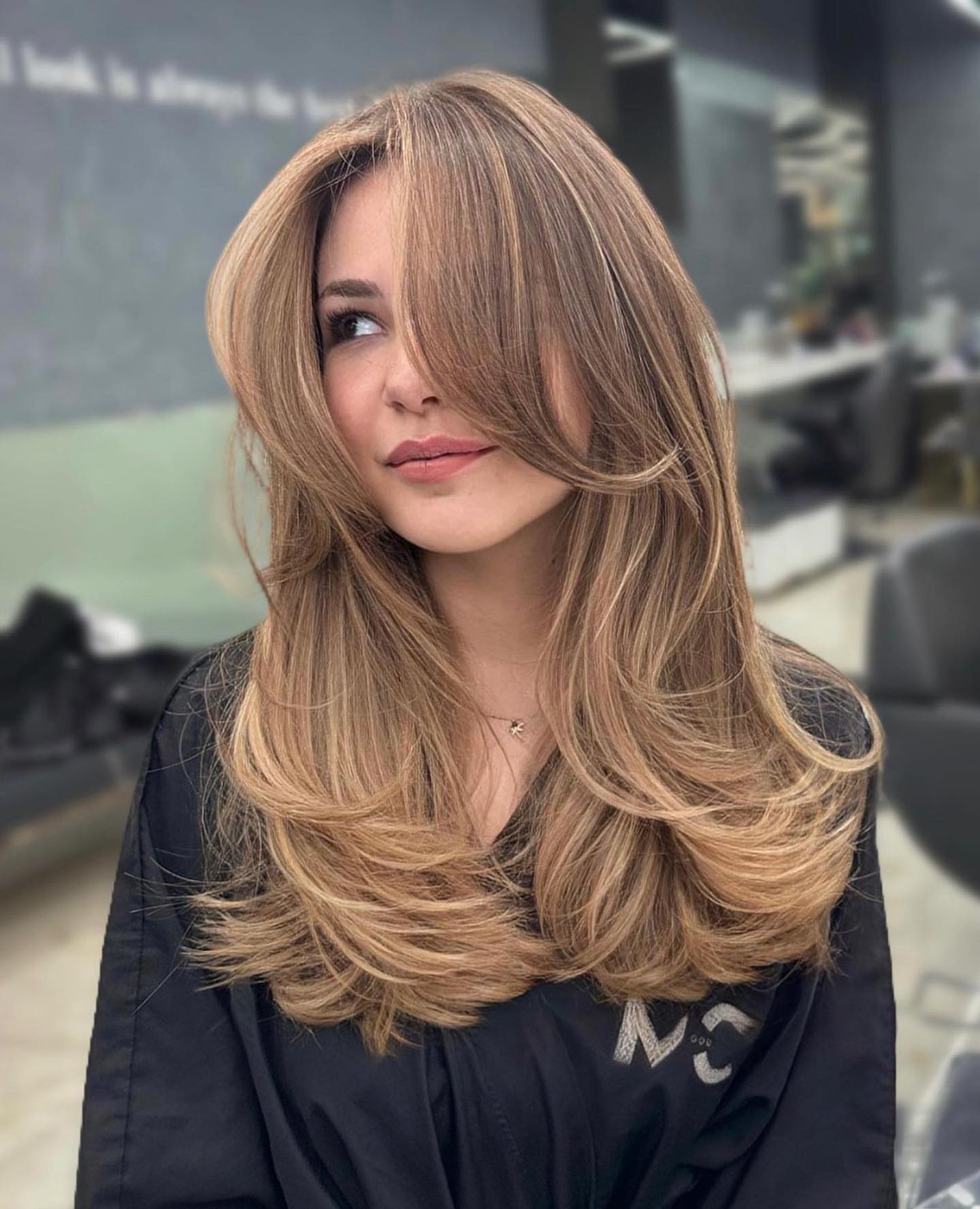 A compelling reason behind curtain bangs' immense popularity is their ability to complement virtually all face shapes:
Round Faces: Curtain bangs can help elongate round faces. Opt for longer, sweeping bangs that fall below the cheekbones to create the illusion of length.
Square Faces: For square faces, softer, wispy curtain bangs can help balance sharp angles. Consider a slightly shorter length that falls around the cheekbone.
Oval Faces: This balanced face shape pairs well with most styles. Curtain bangs can help highlight the features beautifully. Any length, from eyebrow-skimming to cheekbone-grazing, works well.
Heart-shaped Faces: With a wider forehead and narrower chin, curtain bangs can help create a more balanced look for heart-shaped faces. Longer curtain bangs are usually a flattering choice.
Choosing the Right Length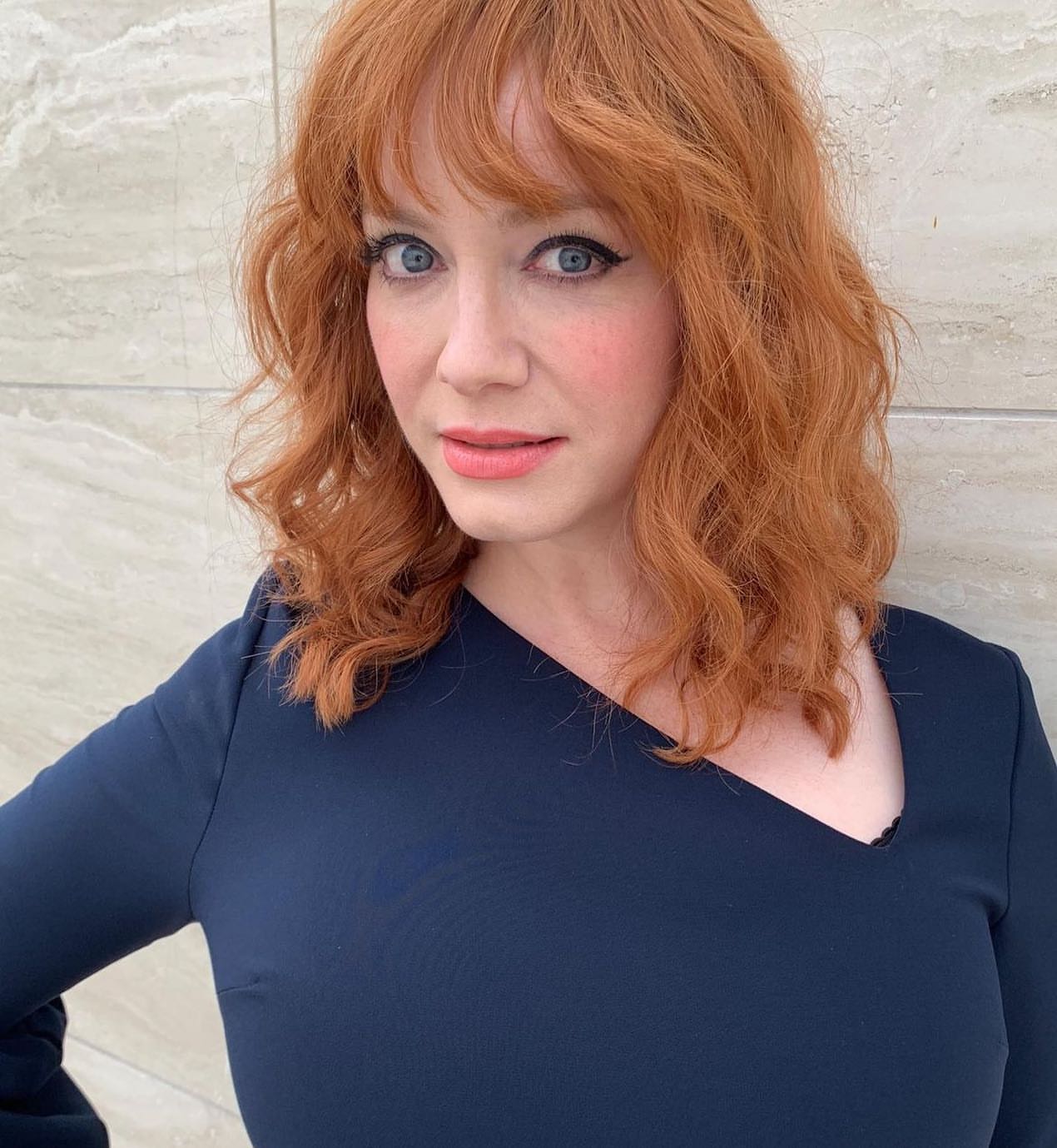 When it comes to the length of your curtain bangs, there's no one-size-fits-all. It depends largely on your personal style, hair type, and the amount of maintenance you're comfortable with. As a general rule of thumb, longer curtain bangs are lower-maintenance and grow out more gracefully, while shorter ones may require more frequent trims but offer a striking, statement look.
Long Curtain Bangs: These typically fall below the cheekbones, adding a soft, romantic look to your style. They're excellent for those seeking a subtle way to incorporate curtain bangs into their look.
Medium Curtain Bangs: Falling around the cheekbones, this is a great option for those who want their bangs to be more noticeable, yet easy to manage.
Short Curtain Bangs: These bangs hit at or just below the eyebrow and create a bold, edgy look. They're a perfect choice for those unafraid to make a statement.
Styling Techniques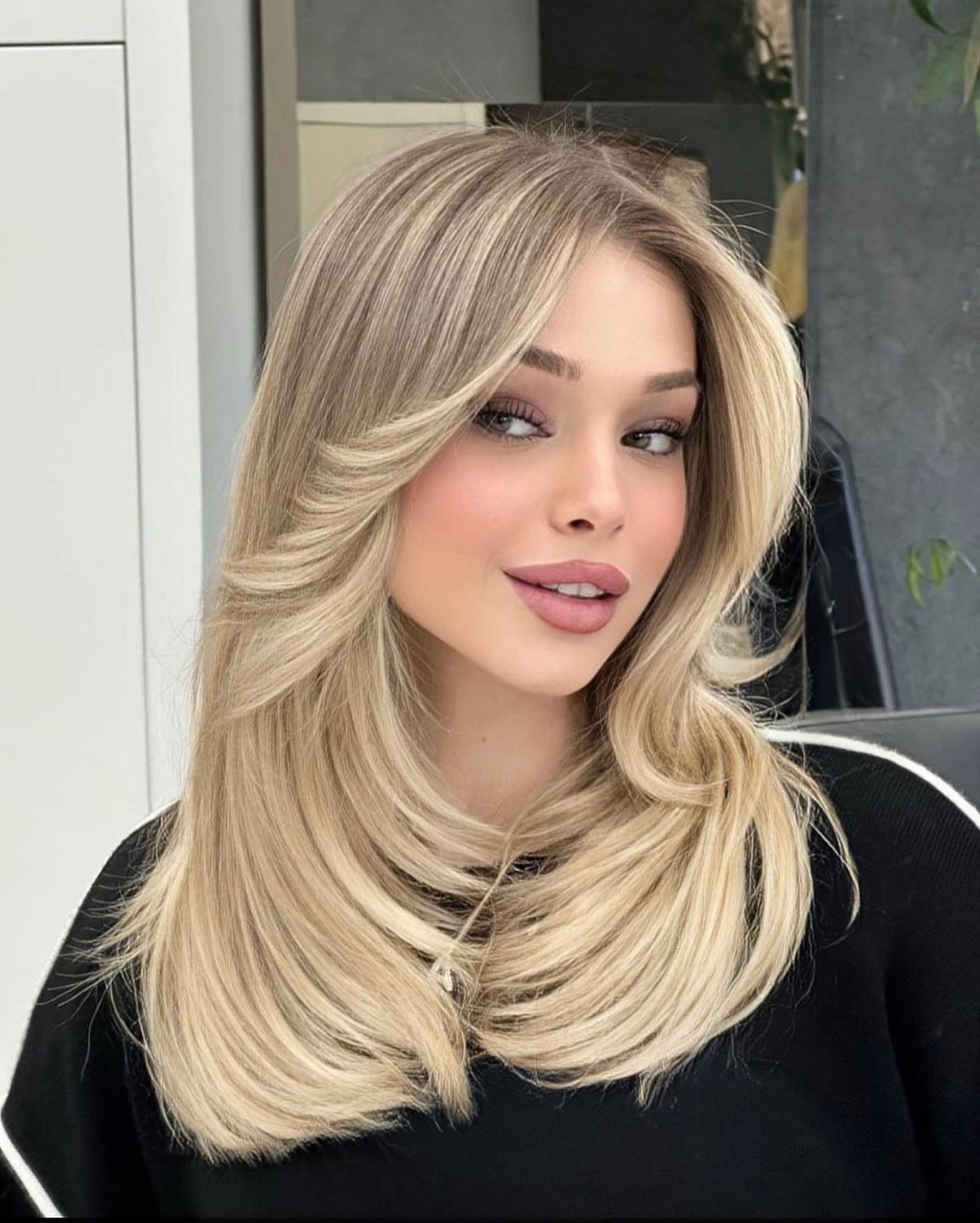 Here are a few step-by-step methods for styling curtain bangs:
Blow-drying: Start by towel drying your hair, leaving it damp. Apply a heat protectant and separate your bangs from the rest of your hair. Take a round brush and wrap your bangs around it, directing the hairdryer at the brush and slowly moving it from the roots to the ends. Remember to blow-dry your bangs in the opposite direction to where they will sit for extra volume.
Styling Tools: A flat iron can be used to create a sleek, straight look. Simply clamp your bangs with the iron and gently turn it to create a slight bend. If you're after a more textured look, a curling wand can add soft waves to your bangs. Wrap your bangs around the wand and curl away from your face, then softly brush them out.
Adding Texture: For a tousled, beachy look, try a texturizing spray. Apply it to your bangs and then scrunch them with your fingers to create effortless waves.
Parting Styles: You're not limited to a center part with curtain bangs. Try parting them slightly off-center for a more relaxed look, or go for a deep side part to switch things up.
Maintenance and Trimming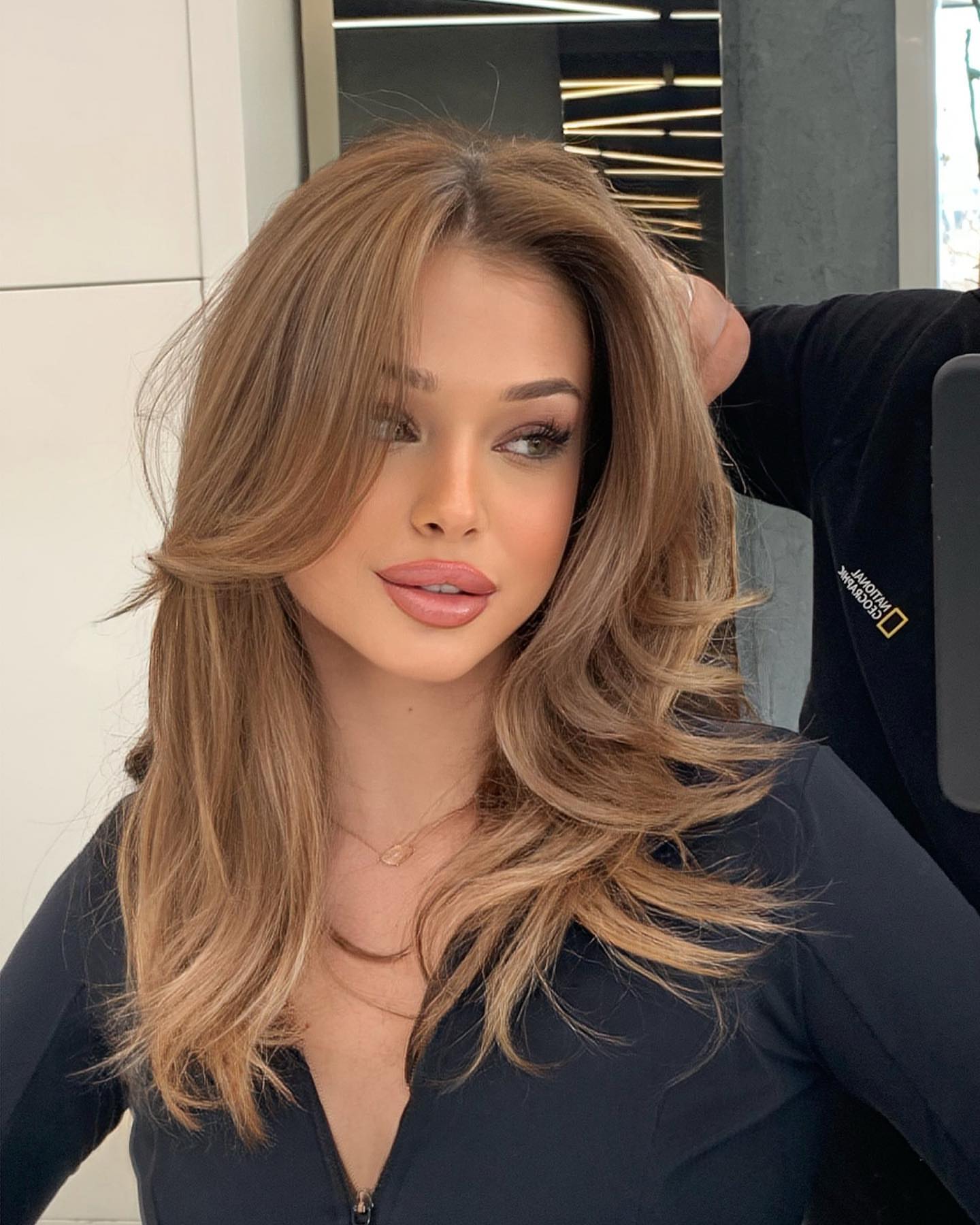 Curtain bangs, like all hairstyles, require regular maintenance. Regular trims (every 4-6 weeks) can keep your fringe looking fresh. If you're comfortable doing it yourself, use a pair of hairdressing scissors and always cut less than you think you need. It's easier to take more off later than to deal with overly short bangs.
Product-wise, invest in a good quality shampoo and conditioner to keep your bangs looking their best. A dry shampoo can also be a lifesaver for days in between washes.
Face-Framing Benefits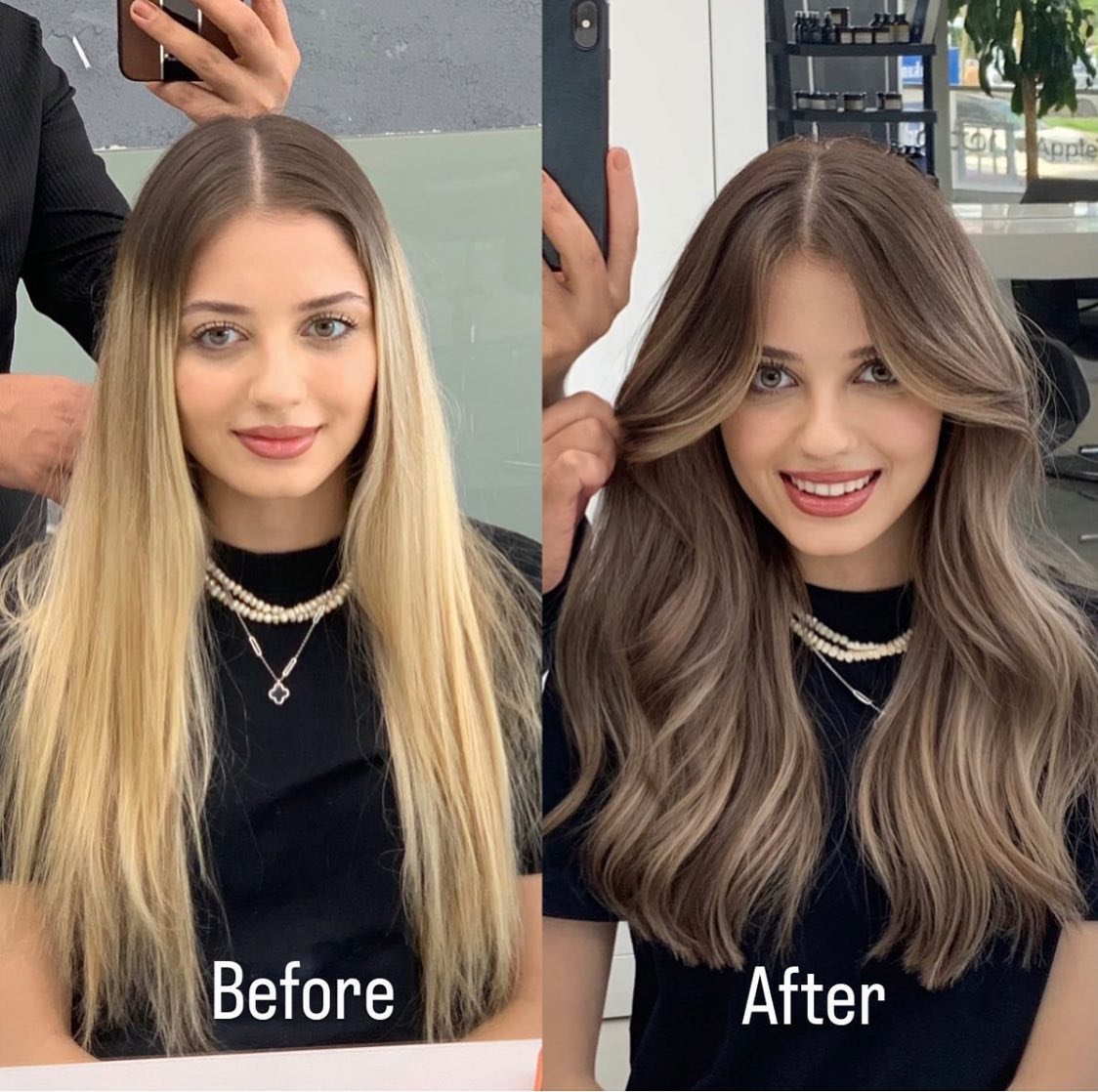 Curtain bangs are known for their face-framing benefits. They can highlight your eyes, soften your facial features, and add balance to your overall appearance. By skimming your cheekbones, they draw attention to your eyes while softening sharp jawlines and adding width to narrower faces.
Working with Different Hair Textures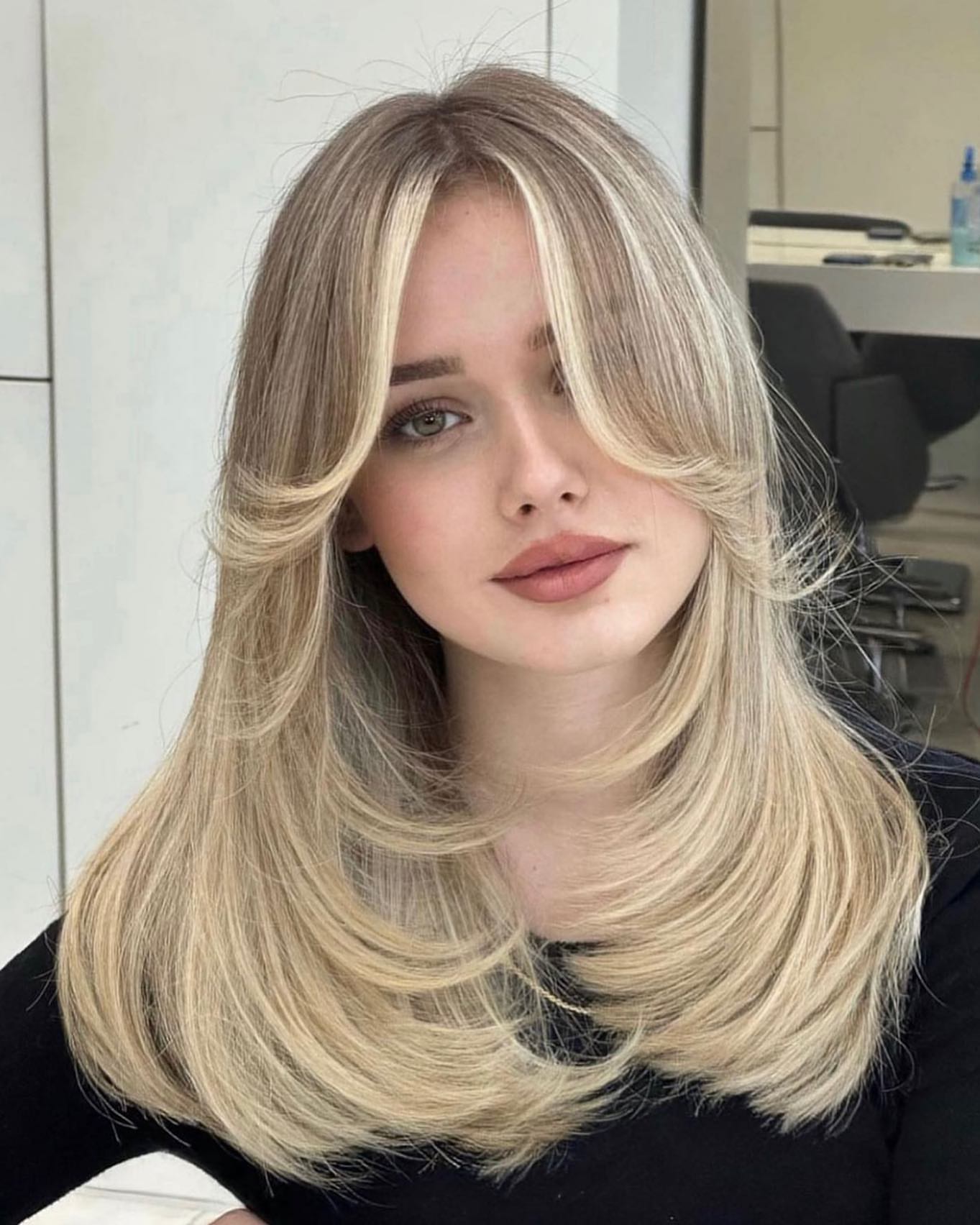 Curtain bangs are wonderfully versatile and can work with various hair textures:
Straight Hair: Curtain bangs naturally shine with straight hair, offering a sleek, chic look. Use a flat iron for added smoothness if desired.
Wavy Hair: This hair type lends itself perfectly to a more relaxed, bohemian look. A bit of texturizing spray can enhance the waves in your bangs and give them extra body.
Curly Hair: Yes, curly-haired folks can rock curtain bangs too! Just remember to consider shrinkage when getting your bangs cut. Use a curl-enhancing cream to define your curls and keep them frizz-free.
Hair Care Tips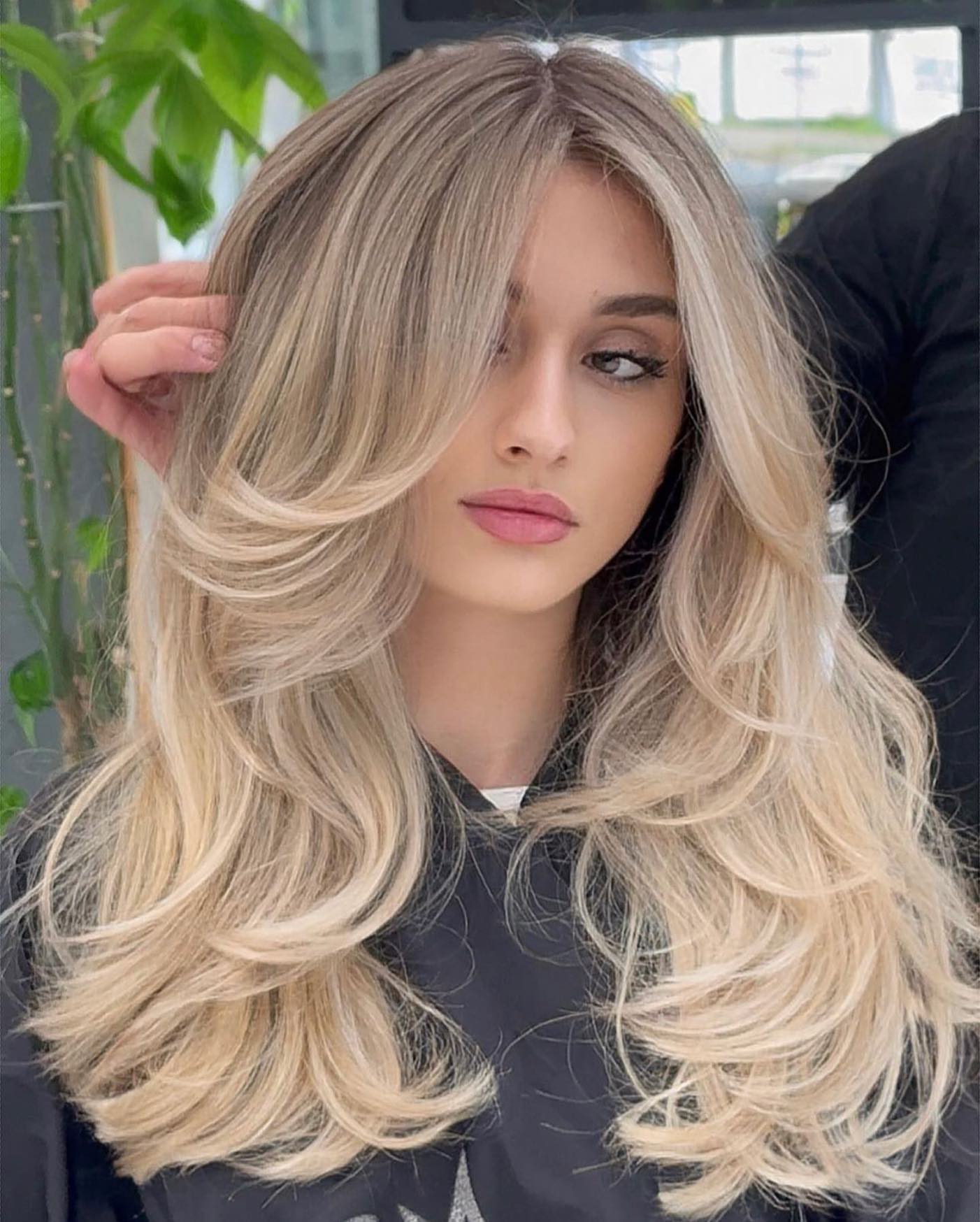 To keep your curtain bangs looking their best, here are some essential hair care tips:
Maintain Shine: A shine-enhancing shampoo or serum can help keep your bangs looking healthy and glossy.
Manage Frizz: Invest in a good quality anti-frizz spray or smoothing serum to keep your bangs sleek and in control.
Heat Protection: If you're using heat styling tools on your bangs, always apply a heat protectant first to avoid damaging your hair.
Growing Out Curtain Bangs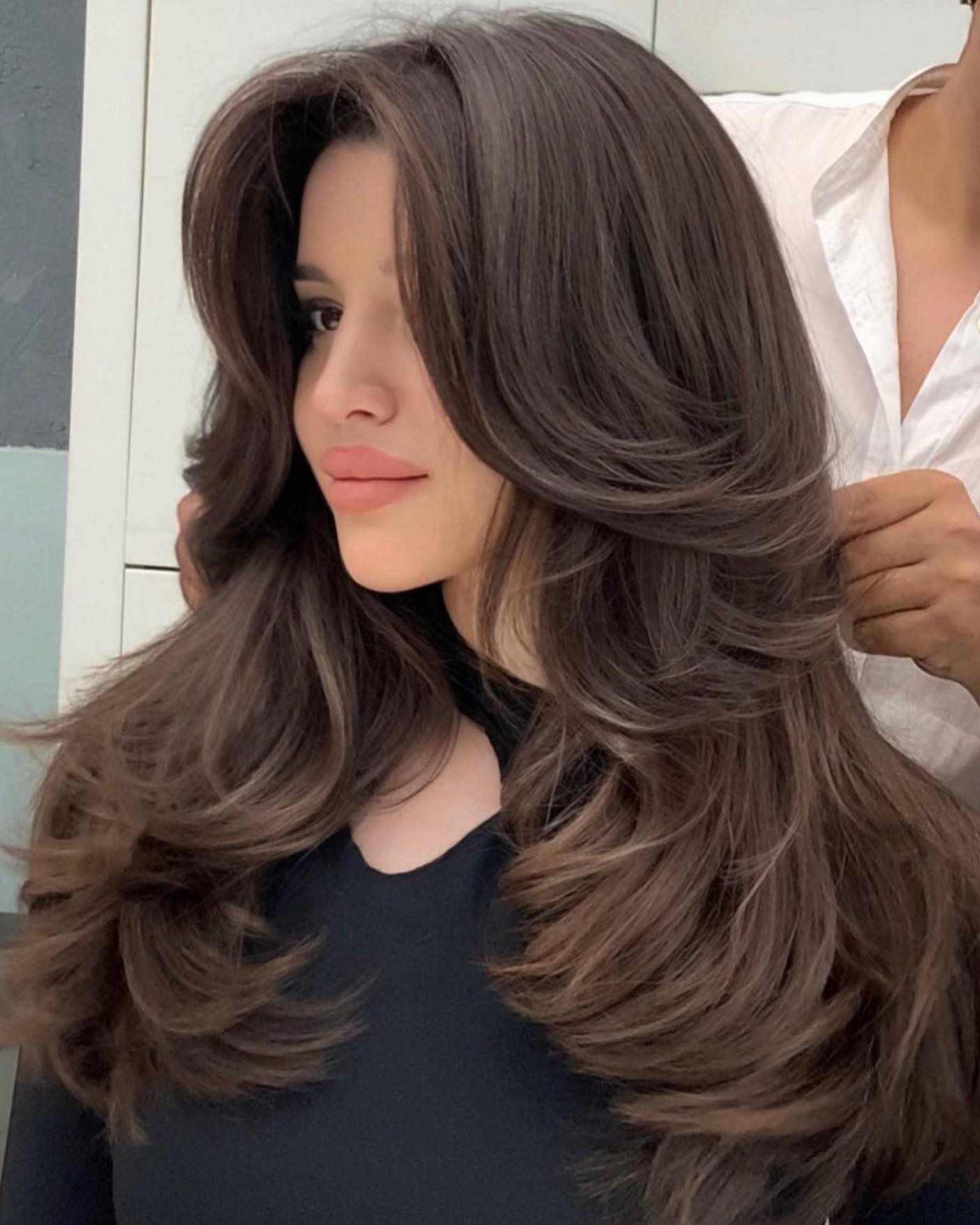 If you decide to grow out your curtain bangs, the process can be surprisingly straightforward. Due to their long, side-swept nature, curtain bangs can seamlessly transition into face-framing layers. Regular trims can ensure they maintain a flattering shape as they grow out. Also, experiment with accessories like headbands or clips, or style them into a side braid for a chic look during the transition period.
Celebrities and Curtain Bangs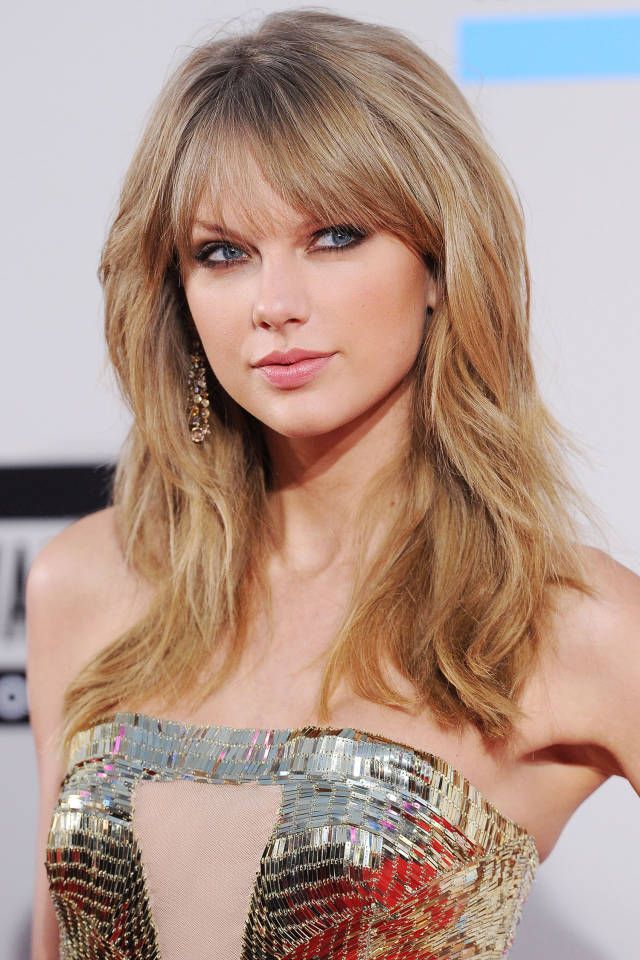 Curtain bangs have become a celebrity favorite, each rocking it with their personal style:
Taylor Swift: Her blonde curtain bangs add softness to her features, complementing her vintage-inspired aesthetic perfectly.
Camila Cabello: The singer's long, dark curtain bangs bring a touch of drama to her style while highlighting her striking features.
Jennifer Lopez: JLo's curtain bangs, often styled with glamorous waves, add to her timeless, chic style.
Styling Inspiration
Curtain bangs have graced the heads of countless celebrities and influencers, each putting their unique spin on the look. From the iconic blonde curtain bangs of Brigitte Bardot to the sultry dark fringe of Alexa Chung, the possibilities are endless. Whether you're drawn to the tousled, boho vibes of Sienna Miller's bangs or the sleek, straight look sported by Dakota Johnson, the curtain bangs club is vast and varied. Take inspiration from these stylish stars, and don't be afraid to make the look your own!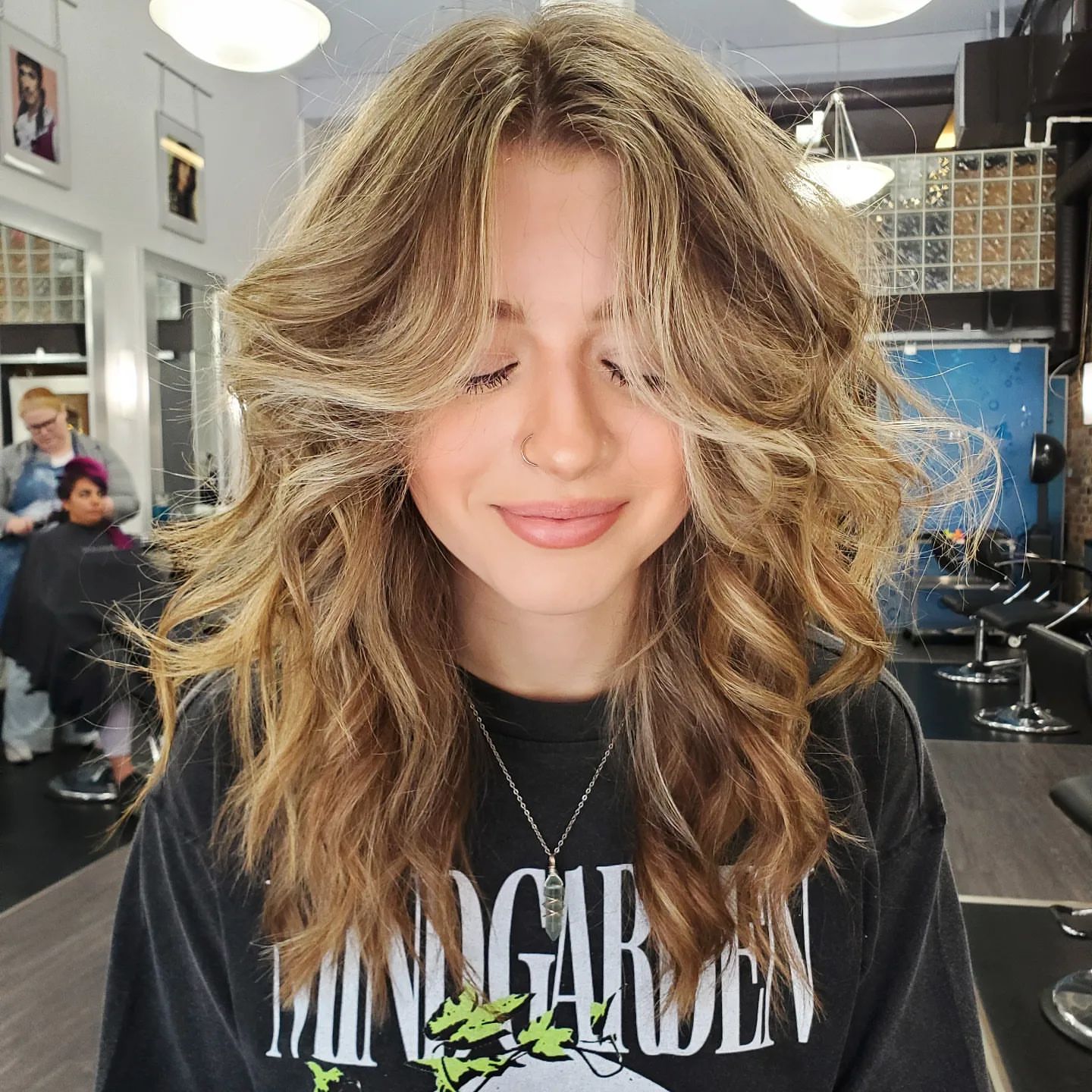 Curtain bangs are a fantastic way to update your look while adding a stylish, face-framing element to your hairstyle. With plenty of inspiration, tips, and techniques at your disposal, you're well equipped to rock the curtain bangs trend. Whether you're a celebrity, an influencer, or simply someone seeking a fresh look, curtain bangs are the stylish answer you've been waiting for. So, why not take a style cue from the stars and give curtain bangs a whirl?