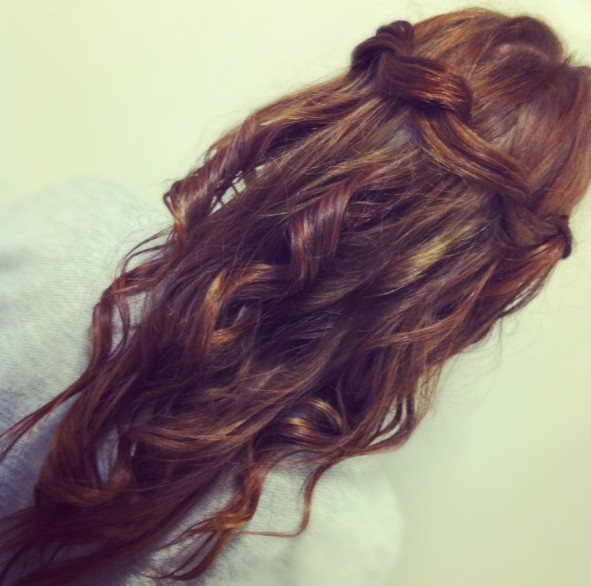 We Heart It: Loose Ringlets & Waves in Beautifully Burnished Brown
Echoing the wavy waterfall braid hairstyles worn by women depicted on medieval tapestries, this style is a master-class in merging ancient and modern to create something extra-special!
The rich chestnut brown and subtle highlighting in this romantic hair design make it breathtakingly beautiful! The hair is styled with lots of lively movement provided by the large loose ringlets mixed with straight strands for a trendy, modern look.
From the temples, tresses are looped and woven-in with vertical hair sections, to form a fabulous circlet of glossy hair around the head.  The hair is tousled for a messy finish, making it completely up-to-date and a fine example of exciting 21st century international hair design!
This is a versatile look which would be equally suitable for daytime wear, or a formal evening event!
What do you think of this style?