Updated:
Cute Korean Hairstyle for Girls: Long Brown Hair With Bangs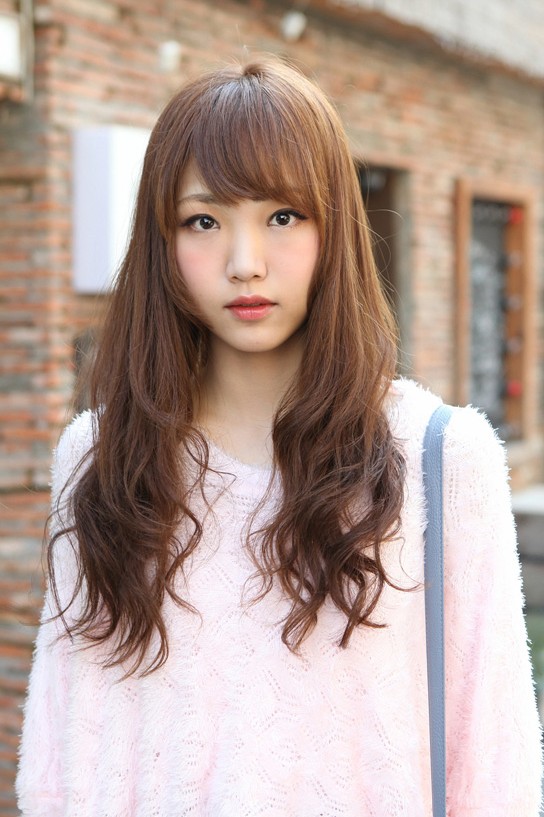 This is a sweet long hairstyle from Korea, if you are looking for a new cute long straight Asian hairstyle, this long brown straight hair with cute bangs is for you.
Long straight hair with curls at the end of the hair, there is no need to wear straight hair or curly hair only, you can combine straight hair and curly hair in one! The bangs looks great with this hair.