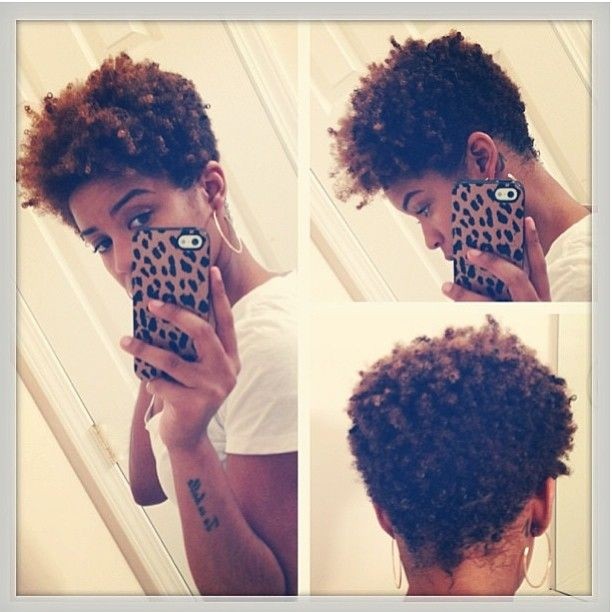 Cool African American naturally curly hairstyle for short hair
Here's a great style to show off naturally curly hair in a fashionable pixie cut! This short cut uses the springy volume of the hair to sculpt a style with a strong shape, but an outline softened by the tightly-coiled strands. With the right haircut, even the strongest, most independent-minded hair can be corralled into a hot look that's relatively easy to style and won't damage your precious locks, either!
We love the way this short haircut is shaped at the back to make a pretty point at the nape of the neck, accentuated by teeny-weeny spirals that keep the line soft and casual. The front is styled up off the forehead, which is a great way to add length to a low forehead or a wide face.
Just keep the tips regularly trimmed to avoid them becoming, 'ragged', and add some highlights if you want even more texture to this beautifully-shaped and face-flattering natural style! Find more hairstyles for black women on Hairstyles Weekly.