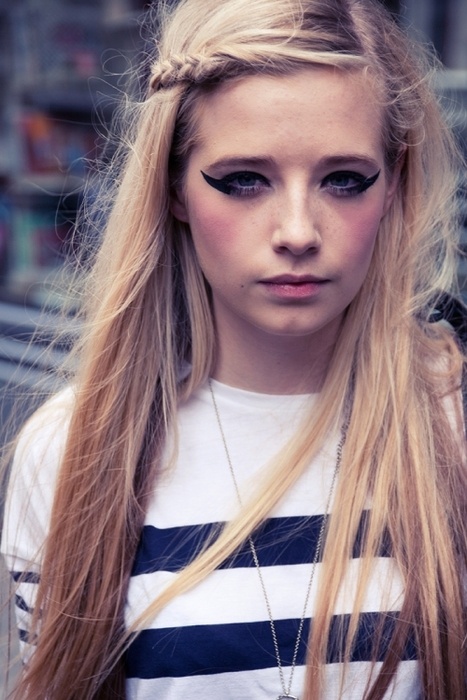 Best Hairstyle for Girls: Subtle 'Dip-Lowlights' on Long Hair with Side swept Braided Bangs
Long Hairstyles with Braid Bangs as Headband: Here's a great look for youthful experimenters or anyone who isn't ready to cut their stunning long locks!
The hair is all one length, but given trendy added personality through the carefully mixed highlighting shades that are perfectly harmonized to complement this essentially natural look.
The side parting allows the thicker side to be twisted off the forehead and then braided to form an asymmetrical decorative band along one side of the head.
Pretty wisps of short hair soften the hairline on the other side of the forehead and accentuate the face beautifully in this casually windswept, contemporary hair design!