Updated:
Cute Messy Hairstyle for Thick Hair – Sylvie van der Vaart Hairstyles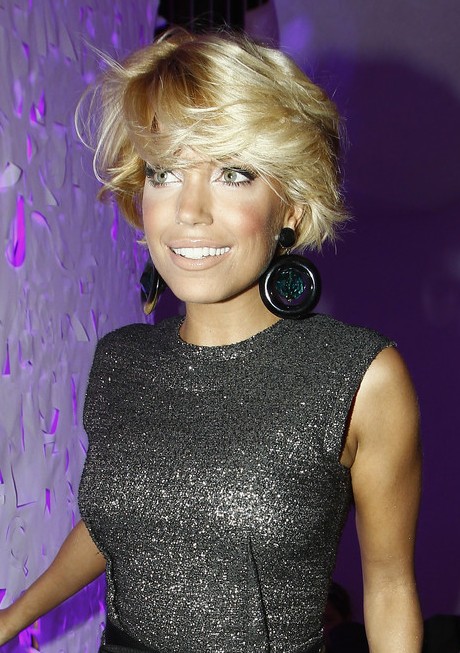 Have you ever told someone, "You're so messy!" and meant it as a compliment?  Well, there's a first time for everything under the sun!  Sylvie van der Vaart's short haircut is messy, and it looks absolutely fab!
Her luminescent blond strands are parted on the far right, though she looks like she must have given a couple shakes and a toss or two to her head since that happened.  Her tousled locks are tumbling across her forehead and around her ears, perhaps with the sweep of one of her manicured hands.  The messy cut ends right at her earlobes, just in time to turn the stage over to her eye-popping black earrings!