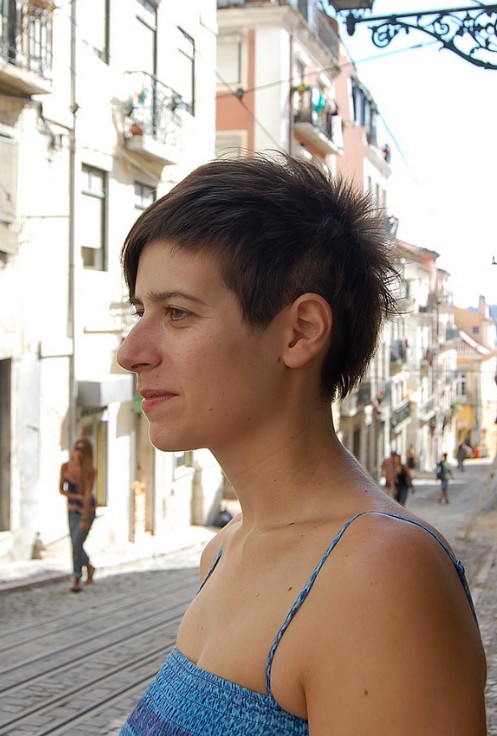 Classic short pixie cut with side swept bangs for women: This cute short style by Ramona shows how fine, straight hair can be cut into an easy-care high fashion style that also features some trendy edgy touches.
Shaped nape and curvy profile
The back was cut into short smooth layers with textured ends and softly graduated into the nape, where the hairline is clipped into three short cute points.
Styled with a little wax, the back crown area was up-flicked giving a pretty graduated tuft to add volume and create a super, rounded profile with forward movement from nape to forehead.
Squared-off side & soft textures
The shorter side is clipped short around the ear ending in an unusual, squared-off point and perfectly graduated up to form a short textured fringe softening the hairline.
Subtle long-buzz line
The other side view was spiced up with a long-buzzed line coming up from the nape and around the top of the ear, before plunging down into a fabulous fine-tapered point!
The front has a unique and highly individual fringe with the longer textured layers combed forward to make a triangle shape which echoes the side-point below!
The genius in this cut is the way that Ramona has mixed round shapes and curves with straight lines and sharply pointed ends to create a very fashionable and flattering new look!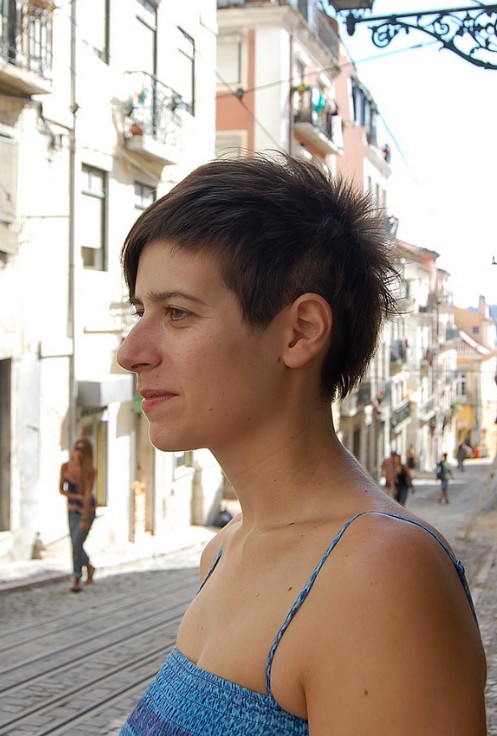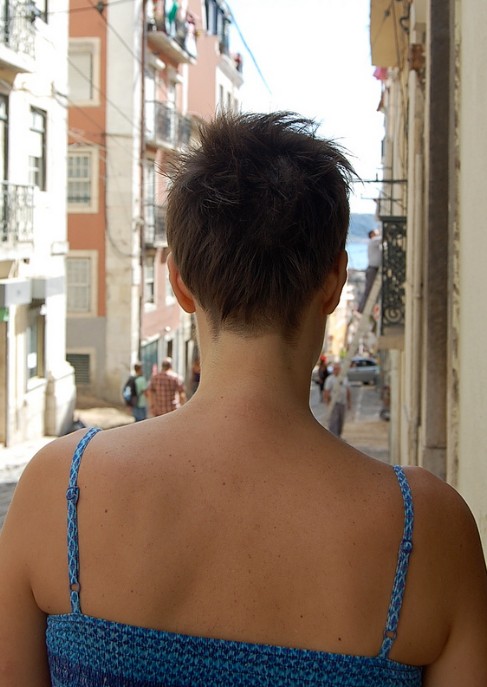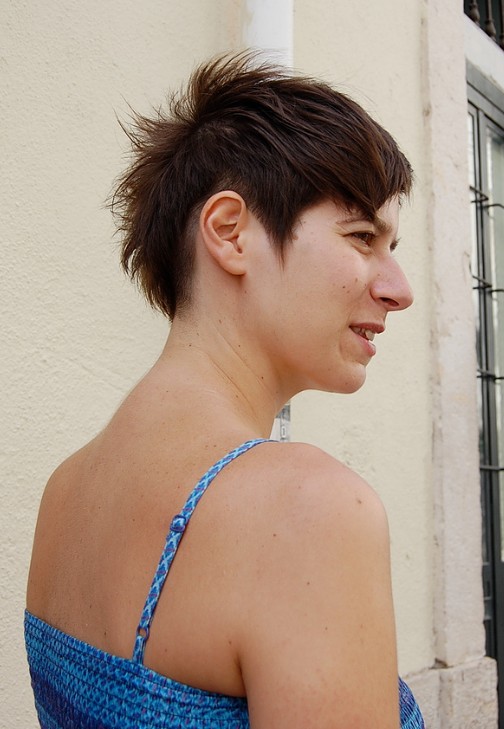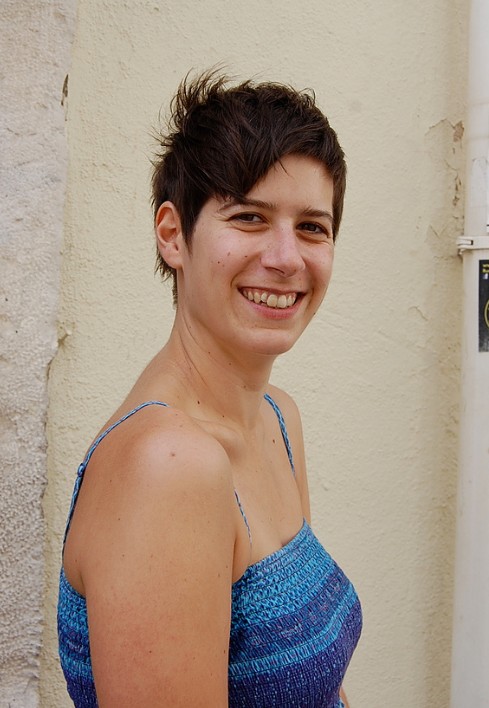 And you can find more latest popular hairstyles for women here.