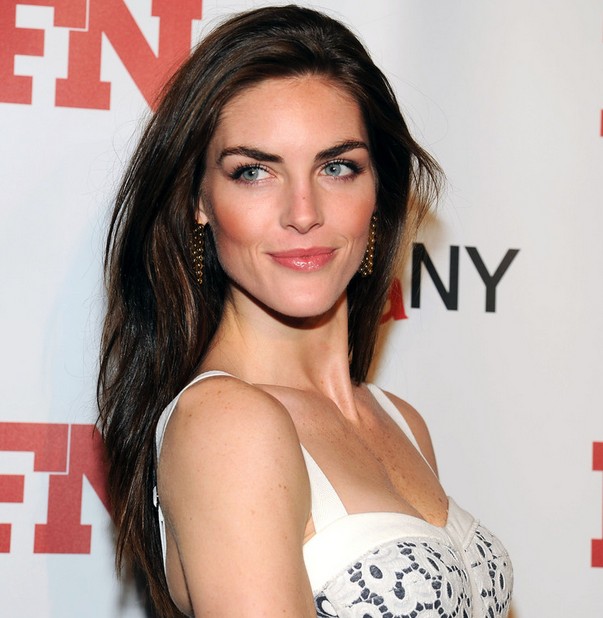 Layered simple casual long hair style for ladies
Hilary Rhoda is a model who knows how to strut her stuff. And strut she does at the Footwear News Achievement Awards!
Though one wouldn't define it as a part per se, Hilary has a short, slight break in her hair pattern to fall to the right and left. Mingling freely in her hair are strands of caramel and deep, dark chocolate color. Her long, uncurled hair falls to the center of her back. Hilary is wearing a black and white fitted dress with white border on the bodice and down the center. Hilary's shoes are open toe sandals in a rich camel color. A subtle touch of shine brought out the glowy color on Hilary's cheeks. I love this style so much!