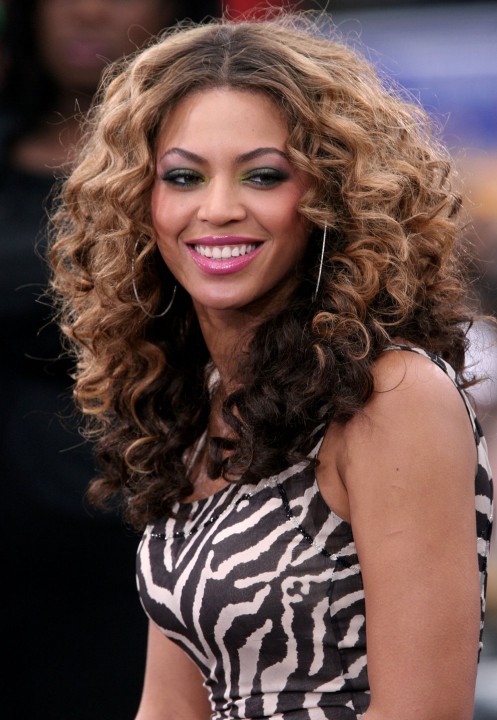 Ombre hair ideas: Sexy Center Part Curly Hair Style from Beyonce
Beyonce goes natural! This is one of the most popular curly hair style in this year, if you are tired of the long straight hair, why not try the curly hair this time. The sexy longer layers have been cut throughout her hair to reduce hair volume and add shape around her face.
This long curly hair style is easy to maintain with regular trims. If you are looking for a perfect naturally curly hair style for long hair, this curly ombre hair is for you.