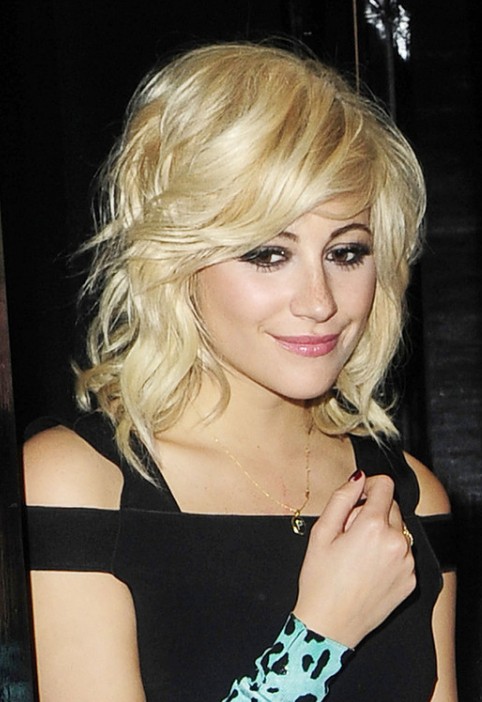 Pixie Lott Hairstyles: Sexy Layered Razor Cut for Medium Hair
Singer and dancer Pixie Lott has to keep her skills sharp and look good while she is doing it. You never know when paparazzi might be ready to snap a picture!
Cameras caught her exiting the Rose Club wearing her blond hair in a razor cut with the barest hint of a natural wave. This style is great for a night of dancing because even if you toss it around as you groove to the beat, the fact that it settles down in new patterns each time will not destroy the style. In fact, Pixie looks cool and collected as with blond hair fresh from the beauty shop.